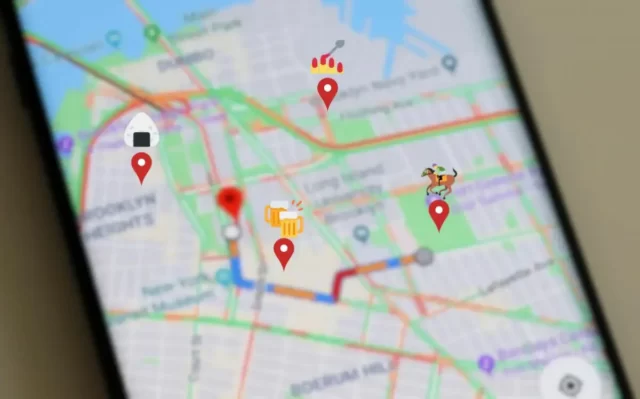 A new version of Google Maps lets users add emojis to the places they've saved, making it easier and faster to find their favorite spots.
Traditional map pins do their job, but they don't have any style. Emojis, on the other hand, can say a lot more. When you zoom out on Google Maps, you'll see emojis for your favorite places instead of a sea of pins that are hard to tell apart. Not only does it make the map look better, but it also speeds up your search because you don't have to tap each spot to see what it is.
NEW UPDATE: now you can customize your saved places with emojis to help you find your fav spots faster 🌮☕️🍦🍔

which emoji are you most excited to map with? 👀 pic.twitter.com/Fc3ePRGABM

— Google Maps (@googlemaps) September 6, 2023
Of course, this cool feature doesn't work with Google Maps' built-in lists like "Want to go" or "Favorites." You need to make your own list from scratch.
Now you can link your favorite pizza place to an image or your favorite gym to a basketball. To add an emoji to your list, all you have to do is tap the Saved tab in the app, make or change your list, and then add your emoji.