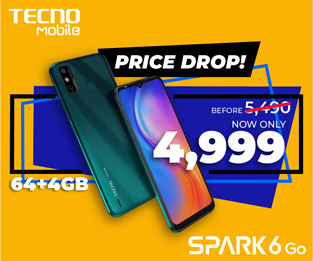 To ease the burden of having to pay Globe postpaid bills during this pandemic, the local telecom company has announced that it's granting Globe postpaid subscribers a 6-month payment scheme. To be eligible, you need to enroll for the payment program starting May 15 until June 15. You may contact the network's official social media handles or call their hotline for more information.
"We understand that many of our customers are worried about their finances due to the community quarantine. We are offering our installment payment options in the hope that it will help ease their expenses and allow them to expand their budget for essentials," said Globe President and CEO Ernest Cu.
PLDT and Smart Telecom have made their 6-month payment program available since May 1. PLDT Home customers, and, Smart and Sun consumer postpaid subscribers can settle their unpaid balances as of April 30 in six equal monthly payments with 0% interest and no penalties.
READ: Realme Is Working With Local Telcos to Bring Realme X50 5G