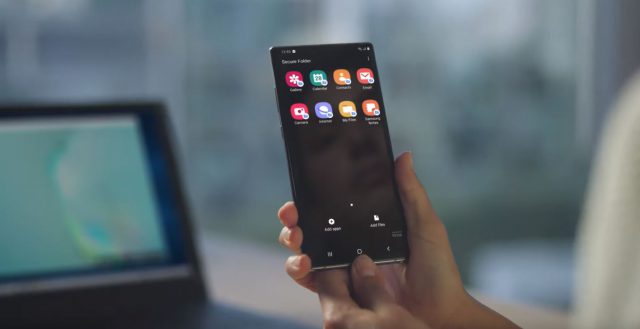 In case you missed it, Samsung Galaxy Note 10 Series just went official. That said, there's a new model for the company's super flagship phone — the Note 10+. That's the main difference. But comparing the oldie but goodie Note 9 to the standard Note 10, what exactly are you missing out here?
Galaxy Note 9 and Galaxy Note 10 Differences
Advantages of Galaxy Note 9
slightly larger 6.4″ display
expandable storage via microSD
1440p resolution
larger 4000mAh battery
headphone jack
iris scanner
capacitive fingerprint scanner
Advantages of Galaxy Note 10
smaller and lighter design
improved S-pen
Dynamic AMOLED panel
HDR 10+ display and video recording
Exynos 9825 (7nm) / Snapdragon 855 (7nm)
three main cameras
10MP f2.2 selfie camera
Wi-Fi 6
under-screen fingerprint scanner
improved Samsung Dex
25W wired fast charging
15W wireless fast charging
reverse wireless charging
additional 5G model
Design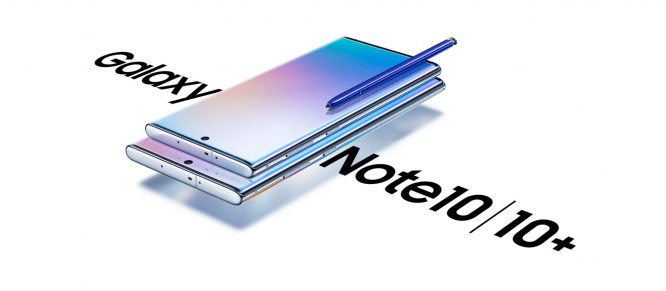 For the 10th anniversary of Galaxy Note Series, Note 10 enters the year with a sleeker design. Along with the curved edges, the top and bottom display are stretched out to deliver slimmer nearly invisible bezels. Also, there's a cutout right in the top center of the display. There's no more dedicated Bixby button as it's replaced by the power button. However, a long press on it will initiate Bixby. Another feature that bid goodbye is the headphone jack. While Samsung included an AKG-tuned USB-C headphone in the box, it's still not as flexible as having a dedicated jack for your existing wired headphones.
The display is now Dynamic AMOLED, which means it's brighter and more accurate in color reproduction. On the flip side, the resolution is lower at 1080p. For the observant, Note 9 is able to produce and playback crisper content of up to 1440p. Also, the capacitive fingerprint scanner has been swapped out for an optical under-screen scanner.
Comparing the two devices, the Note 10 is noticeably lighter making it a better phone to use especially with one hand. But compared to the Note 10+, it's nearly as heavy as the Note 9 at 196g.
READ: Best-looking Smartphone Designs of 2019
Performance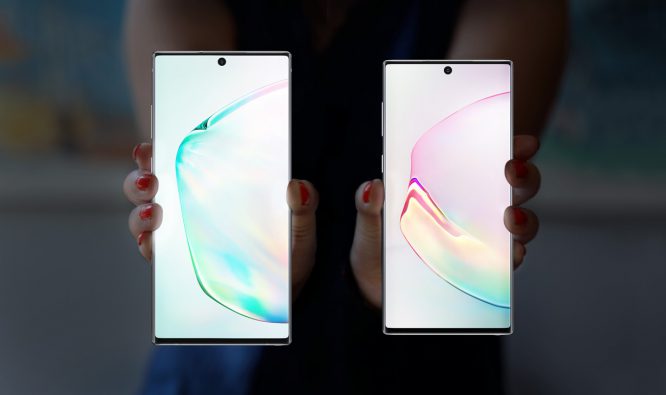 Samsung is introducing its first 7nm chipset, dubbed as Exynos 9825. While it does deliver incremental improvements over the Exynos 9810 of Note 9, Samsung is bragging about the significantly improved efficiency of the chipset. And if you're in the US, you will most likely get the Snapdragon 855 variant.
Although there's plenty of RAM and storage (8GB/256GB) to boot on the Note 10, there's no option to pop in a microSD card. So if you have an existing microSD card on the Note 9 with plans to upgrade, you're other option is the Note 10+.
READ: Samsung Galaxy Note 10 and Note 10+ Specs and Price
Main Camera
One of the biggest additions going from Note 9 to Note 10 is the main camera. You now have the option to use a 16MP f2.2 ultrawide sensor. That's on top of the 12MP dual aperture lens and 12MP telephoto lens. You still get the same camera modes like Night Mode as well as Super Steady stabilization from the S10 Series. Samsung is also adding Zoom-in Mic feature that captures the audio of the subject you're zooming into.
On the video side of things, you can record on HDR10+ for boosted colors and contrast. There's also live focus for videos, delivering real-time bokeh effect as well as special effects like the color point.
In the case of Note 10+, it has a 4th sensor called DepthVison Camera. It enables 3D Scanner via Bixby and AR thru Quick Measure app. Frankly speaking, we don't think you need this camera for day-to-day usage. Nonetheless, it's there should you need it.
READ: Why Samsung, Google, and Apple are not using large MP cameras
Selfie Camera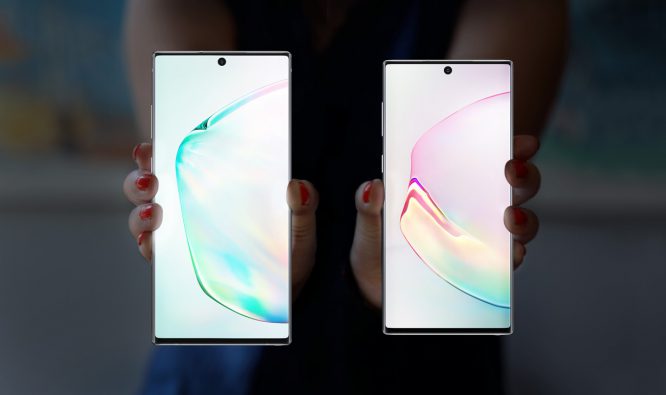 The selfie camera has a bigger lens now at 10MP. Video recording goes up to 1440p @ 30fps. Given that's it's in the form of a cutout, you will be missing out on the iris scanner on Note 9.
Battery & Charging
While Samsung is promising all-day battery life, it's still a head-scratcher for us to see 3500mAh battery on Note 10. That's a significant downgrade from the 4000mAh on Note 9. But if you want more, Note 10+ packs in 4300mAh. On the flip side, charging speeds are faster. Wired charging goes up to 25W, with the exception of the plus model going up to 45W. While wireless charging goes up to 15W. There's also reverse wireless charging as seen first on S10 Series.
S-pen and Dex
Of course, it's not a Note device if not for the S-pen. That said, Samsung is adding a couple of sensors to allow air motion thru the pen. Which means you can swipe left/right, twirl left/right, and go up/down within an app. You can go to another photo or adjust the volume level with it. This functionality varies per app, so the company is allowing developers to, well, develop it to 3rd party apps. When jotting down notes with the S-pen, Samsung is now indexing your pen writing to allow you to search for notes with keywords. As for writing itself, you can draw in 3D with AR Doodle while tracking a subject (face or object) thru the native camera app.
According to Samsung, the S-pen is capable of lasting up to 10hrs of battery standby time. With Note 9, it only lasts for almost half an hour.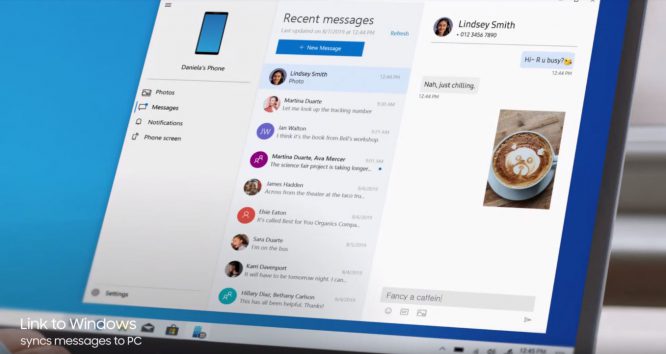 As for Samsung Dex, the desktop-like experience now supports both PC and Mac. By downloading the Dex app on respective machines, you can drag/drop files as well as receive notifications on your connected devices. Although Note 10 is introducing this improved feature, it's highly unlikely for Note 9 to not support it.
Conclusion
If one is not a Note 9 owner, then upgrading to Note 10 seems ideal. But despite the numerous improvements, the Note 10 still leaves a sour taste on Note 9 owners. The headphone jack is gone. The same goes for microSD expansion and smaller battery capacity. Albeit small omissions, these are valuable features to existing Note owners.