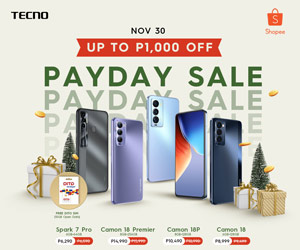 3rd telco player in the Philippines, DITO Telecommunity, is inviting mobile phone users to make the move to DITO while keeping their existing phone number.
Starting September 30, with the Mobile Number Portability law, Filipinos can now avail the service for free when they change network providers or switch to a different subscription plan.
What is Mobile Number Portability or MNP?
In compliance to the Republic Act 11202 or the Mobile Number Portability Act, Mobile Number Portability (MNP) gives mobile phone users the freedom to choose their telco service provider conveniently and seamlessly.
Aside from being free of charge, MNP also offers subscribers the flexibility to transfer from one telco to another or switch from prepaid to postpaid and vice-versa without having to give up their phone numbers.
Note: there is no limit to the number of times one can switch between telcos.
How to apply for MNP?
To start the process, applicants must first submit an MNP application to their existing provider, after which they will be given Unique Subscriber Code (USC) that they will need to provide when applying for either a new plan or a different network.
For those switching providers, it will take 24 to 48 hours to activate the transfer, and there will be a 60-day period before a user is allowed to request another transfer.
Requirements for a subscriber to transfer from a different network provider:
mobile number is not locked to any service provider.
subscribers have no porting requests in the last 60 days.
mobile number is not prohibited from porting by a court of law.
subscriber has not been blacklisted by a network provider for fraudulent activities.
must have an active mobile number.
mobile number must not be part of a bundled service or product of another network provider.
mobile number is not the principal contact number in a multi-number account.