Choetech has been releasing phone accessories for years but so far their wireless chargers are the most successful products from their lineup.
We reviewed the 3-coil 10W wireless charger last time which was a steal considering its $20 price. This time, Choetech sent us their Dual Wireless Charger that supports up to 18W wireless charging and up to 2 phones at the same time.
The Choetech Dual Wireless Charger T535-S is designed specifically to accommodate up to two smartphones at the same time or one phone and one accessory like the Apple earpods. It's relatively pricey for $35 (P1,800 pesos) but it is so far the fastest wireless charger we've seen in the market, thanks to its 20 watts power support and 5-coil design.
READ: Best Power Banks to Buy in 2019
What's in the box?
1x USB Type-C cable
1x Charging pad (black)
Design
Speaking of design, the pad is noticeably wider and more solid compared to the 3-coil charger. It can also accommodate 360-degree charging support. The inclusion of the USB Type-C is also a big win as most smartphones with wireless charging come with the latest port.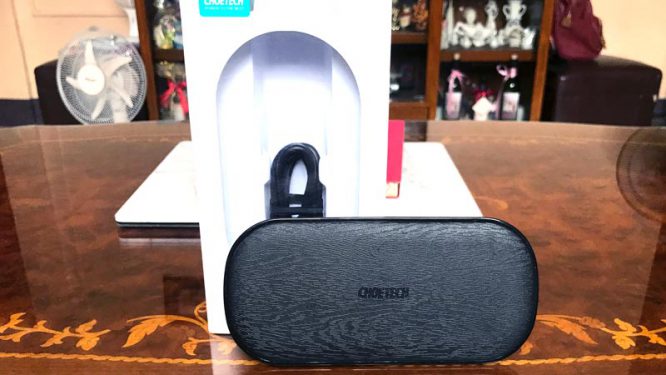 Charging Speed and Capacity
In terms of charging speed, my Galaxy Note 9 can be charged for about 1.5 hours from 10% to 80% using the pad (18W), which is a close number as using a standard 2.0 A charger. Of course, it is relatively slower compared to the Fast Charging or Quick Charge capable adapters, but considering the convenience of wireless feature, the Choetech Dual Wireless Charger is definitely useful in my lifestyle.
Charging both wireless-enabled phones will take a little while (10W) to charge a single device. This is pretty useful when you need to charge your wireless earbud cases similar to the iPhone's earpods or Redmi's wireless buds.
READ: Choetech 10W Wireless Charger Review
What to like and not to like about the Choetech Dual Wireless Charger?
The biggest drawback of the Dual Wireless Charger is that the package comes with no adapter and the required one should be q Quick Charge 3.0 compliant. Most adapters with QC 3.0 are priced around $20 which is an additional cost.
The best feature of the charger is the 18W support for the latest Android smartphones like the Galaxy Note 9 or the Galaxy Note 10. The charging speed and rating for iPhones are slower but considerably decent at 10W.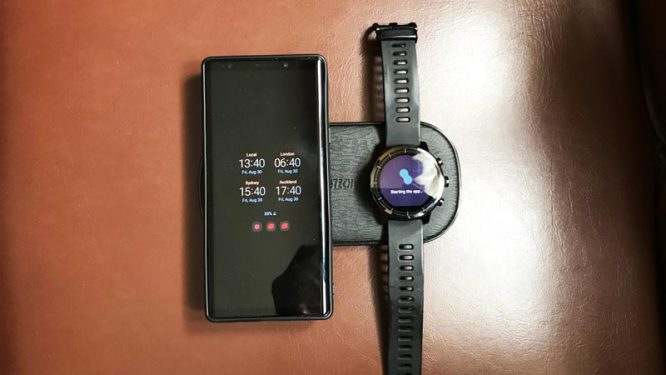 Is the Choetech Dual Wireless Charger worth it?
If you have a Quick Charge 3.0-enabled adapter, buying the T535-S is definitely worth since it is one of the fastest wireless chargers while supporting up to two phones or device at the same time.
Regarding the brand, Choetech is pretty known to have a solid lineup of quality accessories. They also offer local shipping and replacement warranty.
WHERE TO BUY: Shopee or Choetech (with warranty and replacement)
Reliable HDMI To Type-C Cable with Power Delivery (PD port)
Another pretty useful accessory we received is the HDMI to Type-C cable. This easily supports 4K content transfer as well as data transfer when connecting my Galaxy Note 9 to a monitor or as a standalone DEX desktop mode.
The extra Type-C port on the cable provides up to 60W charging and this supports MacBook and Windows laptops like the Surface and Surface Laptop 2.
The design of the cable is pretty rugged with a bigger diameter while the length of the cable is measured at 1.8-meter.
If you find yourself looking for a phone to monitor or projector cable, then this Choetech is a reliable 4K Type-C to HDMI priced at $30 USD (P1,600 pesos).
WHERE TO BUY: Shopee or Choetech (with warranty)
READ: Why Samsung Galaxy Note10 is not worth it