Both Asus Zenfone Max M2 ZB633KL and Zenfone Max Pro M2 ZB631KL become official and available in Russia today, days before the local release in the Philippines and India. The Zenfone Max M2 shares the same profile with the Pro M2 while internal specs vary as well as pricing which starts at $220 or P12,995 pesos for non-Pro 4 + 64GB and $270 or P14,995 for the Max Pro 6 + 64GB.
The Zenfone Max M2 has a 6.3-inch HD+ notched display, Snapdragon 636 processor, 3GB RAM, and 8MP + 2MP main cameras. On the other hand, the Zenfone Max Pro M2 has Snapdragon 660, 4GB RAM, 6.3-inch Full HD+ display, and 12MP + 5MP main cameras. Both have huge batteries with the non-pro having 4000mAh battery and the Pro with 5000mAh while 13MP selfie camera is the same.
It is also worth mentioning that the Pro model has glass design as to aluminum with plastic caps on the non-Pro Max M2.
> Best Mid-range phones in 2018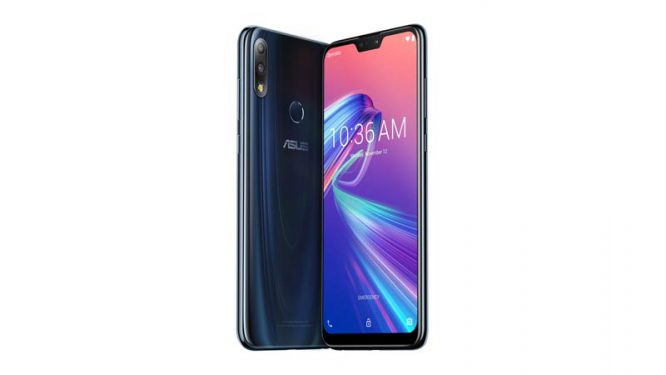 Asus Zenfone Max M2 2019 official photos
Asus Zenfone Max M2 full specs, release date, price in the Philippines
Display: 6.3-inch HD+ IPS LCD
Design: Gorilla Glass
CPU: Snapdragon 636 octa-core
Memory: 4GB RAM
Storage: 64GB internal, microSD card
Camera: 8MP + 2MP dual lens, sensors
Selfie: 13MP front
Battery: 4000 mAh, standard fast charging
Security: Fingerprint sensor
Connectivity: Dual SIM, WiFi ac, Bluetooth 4.2, 4G VoLTE
Ports: 3.5mm audio jack, microUSB 2.0
OS: Android Oreo 8.1
Color: Black, Gold
Price: $220 or P12,995+ Philippine pesos (est.)
Release date: December 2018 in the Philippines
Asus Zenfone Max Pro M2 official photos
Asus Zenfone Max Pro M2 full specs, release date, price in the Philippines
Display: 6.3-inch Full HD+ IPS LCD
Design: Gorilla Glass
CPU: Snapdragon 660 octa-core
Memory: 6GB RAM
Storage: 64GB internal, microSD card
Camera: 13MP + 5MP dual lens, sensors
Selfie: 13MP front
Battery: 5000 mAh, standard fast charging
Security: Fingerprint sensor
Connectivity: Dual SIM, WiFi ac, Bluetooth 4.2, 4G VoLTE
Ports: 3.5mm audio jack, microUSB 2.0
OS: Android Oreo 8.1
Color: Blue, Gold
Price: $270 or P14,995+ Philippine pesos final
Release date: December 2018 in the Philippines