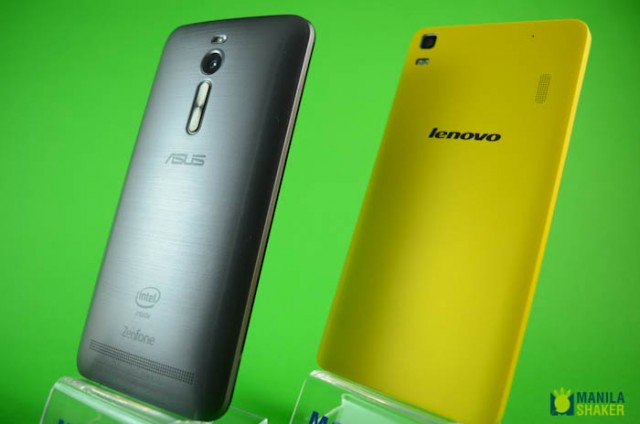 Three contenders clash in this quick comparison, as the recently launched Lenovo A7000 plus (priced at P7,999 SRP) takes on 2 opponents, the Lenovo K3 Note (priced at around Php7.9k pesos) and the Asus Zenfone 2 (priced at around Php9k pesos for the ZE551ML variant). Here are certain key points to take, in determining the right phone for you.
Asus Zenfone 2 ZE551ML
Has protection from Cornings Gorilla Glass 3, while both A7000 plus and K3 Note are scratch-resistant only
Provides option in RAM size and internal storage
at least 3mm thicker and 40g heavier than both the A7000 plus and K3 Note
Intel powered chipset, best for application/gaming performances
Lenovo K3 Note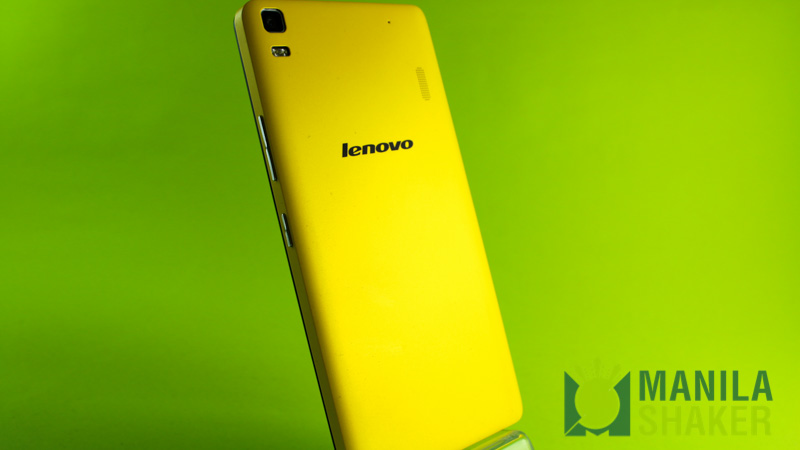 Popularly known in the Lenovo smartphone market
Has 720p video on selfie camera
MT6572 chip prioritises on entry-level smartphones and battery-life
Lenovo A7000 plus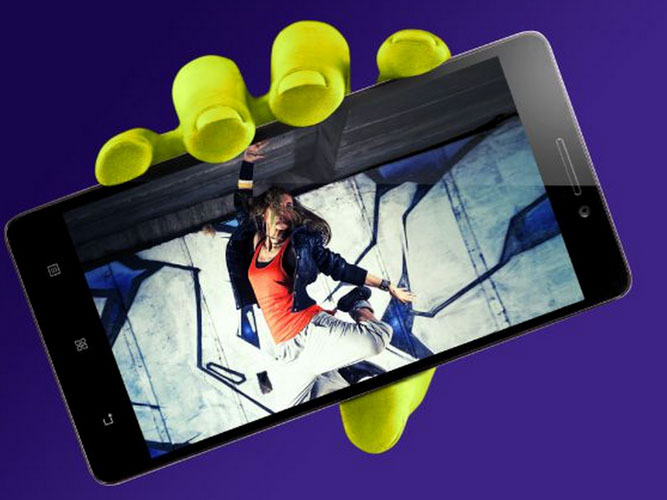 Possesses Dolby Atmos surround sound capability
Newly launched phone
Has the most thinnest and lightest body, in comparison to the other 2 contenders
MT6752 chip prioritises high-performance and low battery consumption
Has updated design features
There are clear differences on the 3 phones, primarily on their exterior point-of-views, its safe to say, that the Zenfone 2 is good, in terms of providing an option for the buyer, while the Lenovo K3 Note is already a well-established Lenovo flagships, which helps it to be at par with both contenders. And as for the Lenovo A7000 Plus, the new arrival smartphone has all the opportunities in it sleeves and being a new phone, updated features have already been implimented on the A7000 plus, making it a powerful contender.
The 3 phones are available through online stores, with the Zenfone 2 at P9k, while the K3 Note is at around P7.9K. The official price for the Lenovo A7000 plus is at P7,999.
Which phone takes the cake? Leave your comments and POV's on the comment section below!
| | | |
| --- | --- | --- |
| Asus Zenfone 2 ZE551ML specs | Lenovo K3 Note specs | Lenovo A7000 plus specs |
| 5.5-inch IPS LCD, 1080p HD display, 401ppi | 5.5-inch FHD IPS, 401 ppi | 5.5-inch IPS 1080p FHD, 401ppi |
| 10.9mm thin, 170g weight | 8mm thick, 150g | 7.99mm thick, 140g weight |
| Cornings Gorilla Glass 3 | scratch resistant glass | scratch resistant glass |
| Intel 3560/3580 quad chip | MediaTek MT6572 octacore | MediaTek MT6752 octacore |
| 2/4GB of RAM | 2GB RAM | 2GB of RAM |
| 16/32/64GB ROM, microSD card up to 64GB | 16GB internal storage, microSD card slot up to 32GB | 16GB internal storage, microSD available |
| 13MP main shooter, dual-tone LED flash, HDR, 1080p video | 13MP autofocus, 1080p or FHD video, dual-LED flash, HDR | 13MP rear shooter |
| 5MP selfie shooter | 5MP selfie camera, 720p video | 5MP selfie shooter |
| 4G LTE dual-SIM, WiFi, Bt 4.0, FM Radio, GPS, NFC | Dual SIM, 4G LTE, WiFi n, Bt 4.0, FM Radio, GPS | Dual- SIM, 4G LTE, 3G, WiFi 802.11 b/g/n, Bt 4.0, GPS, Dolby Atmos Surround sound |
| Android 5.0 Lollipop ugradeable to 5.1 | Android 5.0 Lollipop | Android 5.0 Lollipop |
| 3000mAh battery | 3000mAh battery | 3000 battery |
| Osmium black, sheer gold, glacier gray, glamor red, ceramic white | White, Yellow | Black |
| P9-10k for 2GB RAM variant as of September 9 | P7.5k-8k price as of September 9 | P7,999 official SRP, as of September 9 |
Related posts and reviews: