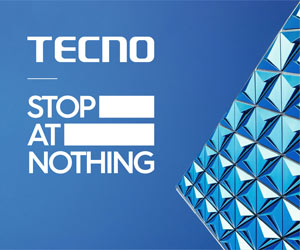 ASUS flaunts its latest 13.3-inch ultrabook equipped with a 14.0-inch display, does it have what it takes to be your ultimate on-the-go laptop?
This is the full review of ASUS UX410U laptop.
Design and Build
The ASUS UX410U boasts its all metal alloy design with the iconic spun metal finish on the cover, complete with an ASUS logo. The corners aggressively round out that veers away from a typical laptop when viewed from the top.
Immediately on the right side, it will provide access to two USB 2.0 ports and a microSD card adapter slot. On the other end will be the AC port, USB 3.0 port, HDMI port, a USB Type-C port, and the combo audio jack.
Just based on its looks, it's a 13-inch sleek ultrabook that also comes in two brushed metal finish: Quartz Grey and Rose Gold.
However, the design innovation comes in once you open the lid.
Upon lifting the lid, you are greeted by a 14-inch FHD display screen – paving for a larger screen real estate and slimmer bezels at 6mm.
The camera remains atop together with an array of microphones and ambient light sensor while the bottom part houses another ASUS logo.
Apart from the display, of course, your fingers will be typing on the backlit chicklet keyboard.
Hovering just right below will be the spacious touchpad highlighted by a metallic rim finish while sitting squarely in the middle.
Last but not the least, it's a harman kardon speaker situated underneath proved by the moniker just below the arrow keys.
At 1.4kg, it's an impressive lightweight ultrabook considering the larger screen crammed on a smaller form factor. And it's not even that far from the Macbook Air 13-inch(1.35kg) and Dell XPS 13(1.32kg). In thickness, it's still a tad thicker compared to the two aforementioned laptops but not that much.
The lid seems to be pretty sturdy and feels solid while being lifted and it can extend up to 35-degree angle.
Display
The unique 14.0-inch IPS panel in a 13-inch body comes with an anti-glare feature while displaying a wide FHD or 1080p resolution screen.
The 80% screen-to-body ratio adds elegance to its already premium design and it even becomes more enjoyable to watch with its wide-viewing angles of up to 178-degree.
ASUS boasts here its wide color gamut of 72% NTSC ,100% sRGB, and 74% AdobeRGB but in reality and plain words, colors are accurate and the display is bright.
And when being used outdoors, you'll barely encounter any problem.
Keyboard and Trackpad
The illuminated chicklet keyboard can be easily adjusted to your own liking via the functions keys.
And in terms of typing experience, it's comfortable and easy to get used to even if it feels a bit spongy thanks to its 1.6mm travel key.
The almost full-sized arrow keys is also a plus that most users will love for this ultrabook.
It's a responsive trackpad for us and can easily recognize multi-gestures from our fingers. It's also worth nothing that the size helps in navigating through the expanses of the screen.
Performance and Gaming
The model that we tested comes with Intel Core i5-7200U clocked at 2.5Ghz with 4GB of DDR4 2133MHz SDRAM and 1TB of HDD.
see also:
The combination of internal hardware makes it a perfect portable office station for users and option to add or swap an SDD of up to 512GB will only make things faster for this ultrabook.
On the graphics department, it makes use of an Intel HD 620 AND a dedicated Nvidia GeForce 940MX 2GB VRAM.
Games like LOL, DOTA 2, CS Global Offensive won't have any problems running on 1080p resolution on medium settings, above 30fps mark.
If you want a bit intense like GTA V, you can only go up to 1600×900 resolution on high settings.
Overall, the Zenbook UX410U is suited more for moderate photo and video editing, as well as gaming and programming for developers.
Does it feel hot when performing in full power? Not too much to the touch.
Battery and Charging
The power needs of the ultrabook will be supported by a three-cell 48Whrs battery.
With the i5 CPU, we are expecting an above average battery life. And the results:
Gaming, video rendering – 2-4hrs
Photo editing, watching videos – 4-5hours
Light task such as browsing, office works – 5-7hrs
Audio
The two harmon kardon speakers located underneath seems to be loud enough when watching a movie with a satisfying quality to the ears. Just make sure you are in a quiet place.
Pricing and Verdict
ASUS UX410U retails for Php49,992 or $996USD via Villman online store.
What can really separate this ultrabook is the design of a smaller body with a larger screen. Apart from that, you get an above average performing slim laptop for your
If you think the price is too much or the performance is lacking, the ultrabook has a lower end model with an i3 processor and a higher end model with an i7 configuration.