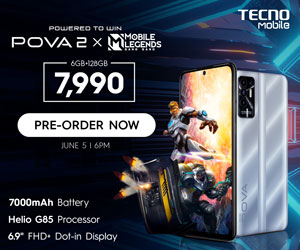 The subscription price plan for Apple TV+ or Apple TV Plus is $4.99USD/month family access or around P250 when directly converted. The upcoming Netflix and Disney Plus competitor will launch on November 1 over 100 countries including the Philippines (P250 pricing) with original shows, movies, documentaries, and a one-year free subscription for those who will buy any iPhone, iPad, Apple TV, iPod touch or Mac starting today. There's also a free seven-day trial by the time of its release.
Apple TV+ Launch Lineup
At launch, there will be nine original shows for those who plan to subscribe. See the list below. Furthermore, most series will premiere three episodes, with one new episode to roll out each week. While some series with full seasons will be available at once.
See – an epic drama starring Jason Momoa and Alfre Woodard, is set 600 years in the future after a virus has decimated humankind and rendered the remaining population blind.
The Morning Show – a cutthroat drama starring and executive produced by Reese Witherspoon and Jennifer Aniston, and starring Steve Carell, explores the world of morning news and the ego, ambition and the misguided search for power behind the people who help America wake up in the morning.
Dickinson – a darkly comedic coming-of-age story, explores the constraints of society, gender, and family through the lens of a rebellious young poet, Emily Dickinson.
For All Mankind – a new series from Ronald D. Moore imagines what would have happened if the global space race never ended and the space program remained the cultural centerpiece of America's hopes and dreams.
Helpsters – a new children's series from the makers of "Sesame Street."
Snoopy in Space – a journey with Snoopy as he follows his dreams to become an astronaut
Ghostwriter – a reinvention of the beloved original series
The Elephant Queen – an acclaimed documentary film and a cinematic love letter to a species on the verge of extinction
Oprah Winfrey – a conversational story about connecting people and creating a positive change.
According to Apple, new originals will be added to Apple TV+ each month. Of course, content can be watched both online and offline, ad-free, and on-demand.
READ: iPhone 11 Series Now Official: Three Cameras, A13 Bionic, Longer Battery Life, Starting at P36k Price