In China, vivo unveiled its new ISP, the vivo V2, at the "Dual-Core X Imaging Technology" conference. The business also disclosed that it closely collaborated with MediaTek to develop future vivo phones with Dimensity 9200, which will include new features and advancements for AI and NPU.
Following in the footsteps of vivo V1 and vivo V1+, the brand-new ISP (Image Signal Processor) from vivo is third-generation. According to vivo, this chip has an unmatched capacity for computing power, a high power density, and a high data density. When compared to traditional DDRs with external memory design, a dedicated SRAM (Static RAM) cache unit may lower maximum power consumption by over 99% and the power efficiency ratio by 200%, according to a vivo executive who spoke during the event.

Thanks to the FIT dual-core connectivity and near-memory DLA designs, the vivo V2 architecture offers the benefits of image processing and power economy. The imaging chip in vivo has always been focused on taking pictures quickly in dim light, and the ultra-clear image quality engine now has a unique algorithm dubbed Ultra Zoom EIS that combines IMU, OIS, and EIS for improved zooming without sacrificing image quality.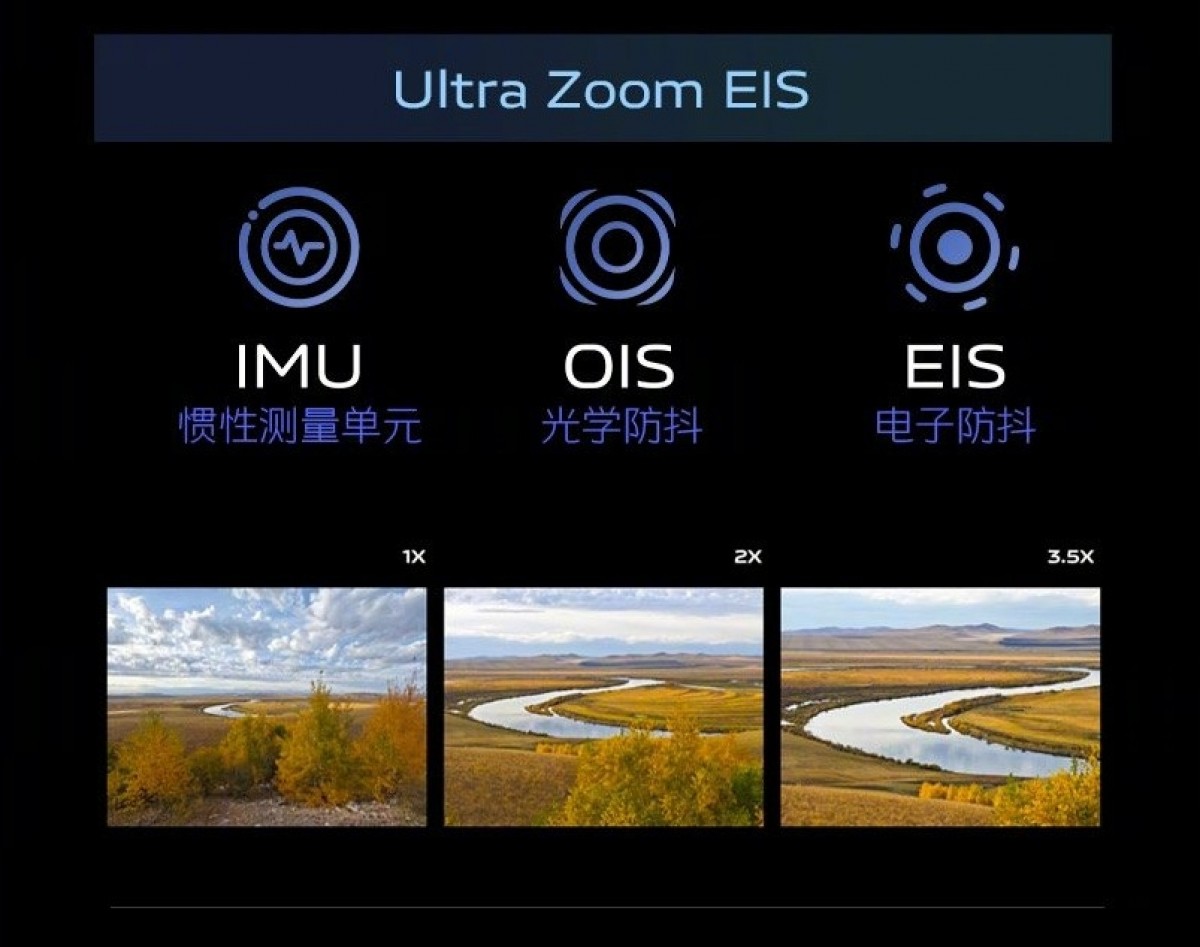 Additionally, the vivo V2 offers "zero-latency" snapping, which in theory should use motion detection to capture the exact instant you press the shutter. Additionally, there is RawEnhance 2.0, an improvement on the original image-stacking tool that creates high-quality low-light photographs.
Another hot subject was vivo's collaboration with Mediatek, a Taiwanese chip manufacturer, and what else the Dimensity 9200 could add to the iQOO and X flagship models. The new CPU-to-UFS processing transmission will make app switching and background download even faster on all future phones.
Twenty months were spent on the adaptive image quality mode for Honor of Kings by vivo, Mediatek, and Tencent. The mean square error was reduced to 0.92, which is the best in the industry, after running the game at high settings for an hour in a controlled environment of 26 degrees Celsius and with nearly all frames loaded.
Additionally, there is an AI Airport mode that uses up to 30% less power while in Airplane Mode and restarts connectivity in just 1.52 seconds after landing. The eye protection on the Dimensity 9200 should reduce blue light to less than 5%, which is even more of a reduction than non-vivo phones.
The vivo X90 series will be the first to use the vivo V2 chip, and when the vivo X90 is officially released, it's anticipated that it will use the Dimensity 9200 platform.
---
RELATED