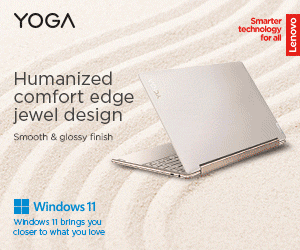 There's no doubt that Free data is convenient nowadays. From outside work, from school and outside our home, thousands of people subscribe to free data packages.
However, some are not knowledgeable about SMART's free data codes. So, here we are to help you decide on what is the best package for you.
Note: Codes, keywords, validity, and prices are from SMART's official website. We just rounded up all the packages that include FREE DATA for those interested. We also turned the list from cheapest to the most expensive to suit everyone's needs according to their budget.
SMART FREE Data promos including validity, keyword, inclusions, and price
PROMO

Validity

Inclusions

Keyword

PRICE

Big Bytes 5
per day basis
Text BIG5 to 9999
P5.00/day
Big Bytes 10
per day

40MB mobile internet
Free 200MB music streaming from Spinnr

Text BIG10 to 9999
P10.00/day
Always On 10
per day basis
Text ON 10 to 9999
P10/1 day
All Text 12
per day basis

150 All-Net SMS
FREE Viber

Text AT12 to 9999
P12.00/day
Big Bytes 15
2 days

40MB mobile internet
Free 300MB Spinnr, iflix, YouTube, Vimeo, Dailymotion, Dubsmash & Skype Qik

Text BIG15 to 9999
P15.00/2 days
All Out Surf 20
1 day

150MB Data
Free Facebook
Unli All Net SMS
20 mins calls to Smart, TNT, SUN

Text ALLOUT20 to 9999
P20/1 day
Big Bytes 30
per day basis

100MB mobile internet
FREE 400mb music streaming from Spinnr

Text BIG30 to 9999
P30.00/day
All Out Surf 30
2 days

300MB Data
Free Facebook
Unli All Net SMS
30 mins calls to Smart, TNT, SUN

Text ALLOUT30 to 9999
P30/2 days
All Out Surf 50
3 days

500MB Data
Free Facebook
Unli All Net SMS
50 mins calls to Smart, TNT, SUN

Text ALLOUT50 to 9999
P50/3 days
GigaSurf 50
3 days

1GB + 300MB for iflix, YouTube, Spinnr, Vimeo, Dailymotion & Dubsmash
Now with UNLI TEXTS TO ALL NETWORKS

Text GIGA50 to 9999
P50/ 3 days
SurfMax 50
per day basis

All-day surfing for 1 day
Offers 2G or 3G, where available

Text SURFMAX50 to 9999
P50/1 day
All Text 60
5 days

30 min calls to SMART, TNT and SUN
Unli SMS to all networks
Unli Facebook, FB Messenger and Viber

Text AT60 to 9999
P60/5 days
GIGA70
7 days

1GB, 300MB YouTube
1000 texts to Smart, TnT and Sun

Text GIGA70 to 9999
P70/7 days
All Out Surf 99
7 days

1GB Data
Free Facebook
Unli All Net SMS
100 mins calls to Smart, TNT, SUN

Text ALLOUT99 to 9999
P99/7 days
GigaSurf 99
7 days

1.5GB + 300MB for iflix, YouTube, Spinnr, Vimeo, Dailymotion & Dubsmash

Text GIGA99 to 9999
P99/7 days