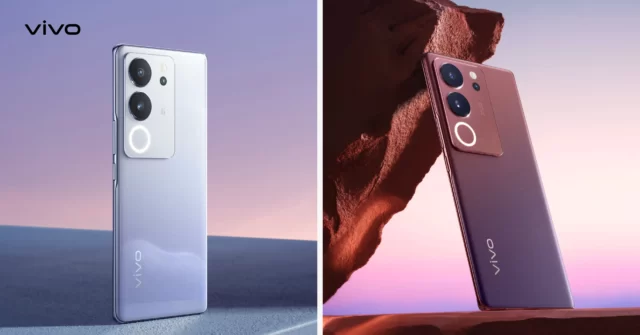 Prepare to embark on a journey through the cosmos of style and innovation as vivo unveils its latest masterpiece, the vivo V29 5G. 
The stunning smartphone is set to captivate the hearts of Filipinos with its aesthetic chic design that blends seamlessly with a stylish lifestyle. 
Get ready to experience the magic of technology and fashion merging into one.
Starry Purple
Inspired by the enchanting beauty of the Milky Way, the Starry Purple edition of the vivo V29 5G is a tribute to the celestial rivers converging in a symphony. 
It boasts an innovative 3D Starry Craft design, where 9 million micron-sized magnetic particles come together to recreate the mesmerizing scene of two galaxies colliding.
vivo has pushed the boundaries of technology with an industry-first innovation, utilizing invisible magnetic forces to control these magnetic particles. The result? A dazzling display of varying light and shadow effects that mimic the radiant glow of the night sky. 
After rigorous testing and meticulous crafting, the Starry Purple represents a captivating spectacle that is as unique as it is breathtaking.
With purple reigning supreme as one of the year's most fascinating colors, the Starry Purple edition aligns effortlessly with the latest fashion trends on social media, making it an absolute must-have accessory for fashion-forward individuals. 
The painstaking creative process, involving over 1400 adjustments and meticulous attention to detail, ensures that each vivo V29 5G Starry Purple is a work of art in its own right.
Magic Maroon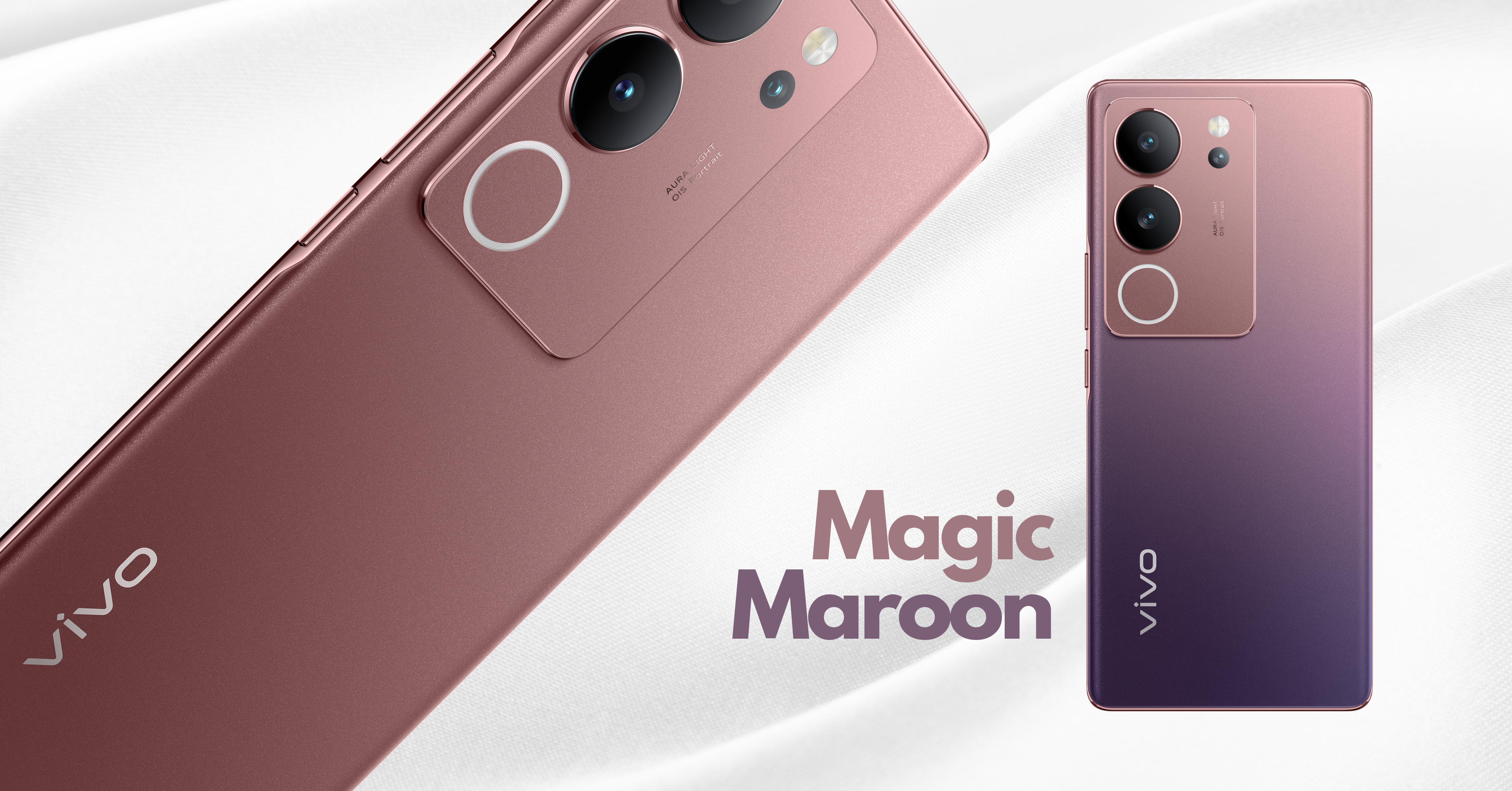 For those who demand nothing but the finest, the Magic Maroon edition of the vivo V29 5G is the epitome of excellence. 
With vivo's innovative Photochromic technology, this smartphone is like a fine wine reserved for connoisseurs of quality. 
It resembles luxurious silk with subtle changes in color and gloss, offering a premium soft touch under the interplay of light and shadow.
The unique Color Changing Fluorite AG Glass and nano-scale photoetching technique ensure that the Magic Maroon is a true marvel. It is photochromic, meaning it changes color under UV light, adding an extra layer of aesthetic appeal and fascination.
Unleash Your Style With vivo V29 5G
The vivo V29 5G in Starry Purple and Magic Maroon is set to redefine elegance and sophistication in the world of smartphones. 
Whether you're gazing at the night sky or basking in the warm glow of luxury, vivo invites you to embark on a journey that transcends the ordinary and elevates your lifestyle to new heights.
Stay tuned for more updates and be prepared to unlock the universe of elegance with the vivo V29 5G. Follow vivo Philippines on Facebook, Instagram, YouTube, Twitter, and TikTok for the latest news and announcements.