Who's ready to conquer the night with style, innovation, and passion? The TECNO #Camon 19 Series, that's who!
The TECNO Camon 19 Series is the newest set of specialty mobile phone offerings from tech giant and global premium smartphone brand TECNO Mobile Limited and it promises something that photo-obsessed Filipino fashionistas should go crazy over: the best night shots possible.
In fact, #TECNOMobilePhilippines is so confident about the TECNO Camon 19's ability to deliver on this that they've decided to put their money where their mouths are by launching the phone series with the hashtag #YouLookSoGoodTonight. Quite a bold statement but one that industry insiders say is quite realistic for the brand. So, let's get into the specifics of the TECNO CAMON 19 series and see just what the deal is with the phone that was designed for the #stylish, #innovative, and #passionate Filipino by the brand that is known to #StopAtNothing.
POINTS FOR STYLE
As for its design, it is made to match the season and attract the trend and how beautiful it carries. In fact, TECNO Camon 19 Series showcases the universality standard for mobile phone design as it won this year's prominent iF Design Award, one of the best known and most vying industrial design competitions. From the existence world's smallest bezel at just 0.98mm on TüV Rheinland-certified screens, and even an ultra-luminescent backshell that simulates the stars in the sky, the TECNO Camon Series is the one that catches the eye.


Since it is a flagship, the TECNO Camon 19 Pro, has a limited version with
a backshell with carrying beauty. When it is in the dark, the back of its design shows a solid white but when it is hit by sunlight or light, it shows an amazing design derived from the art of the brave Dutch artist Piet Mondrian. Now, That's called fashion!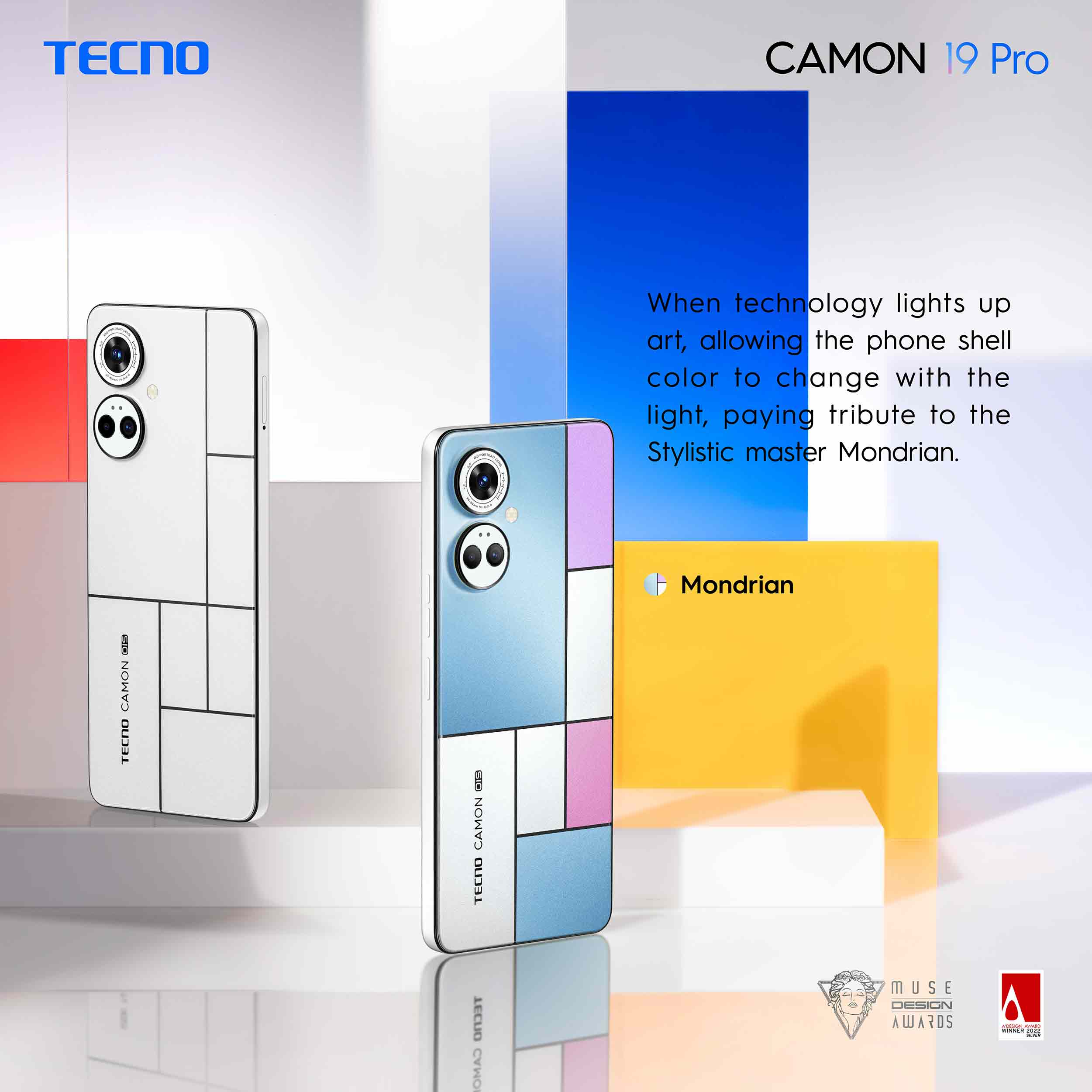 POINTS FOR INNOVATION
Now we come to the technology behind the Camon Series mobile phones. Finally, we are here where we can see the prowess of the camera of this TECNO Camon 19 Pro.
Here's a quick rundown of the specs of the camera of the TECNO Camon 19 Pro:
– 64MP Bright Night Portrait (OIS) with the latest RGBW Color Filter Sensor technology
– 50MP best portrait focus camera
– 32MP Selfie Pro Camera
– OIS + EIS Stabilization x Laser Focus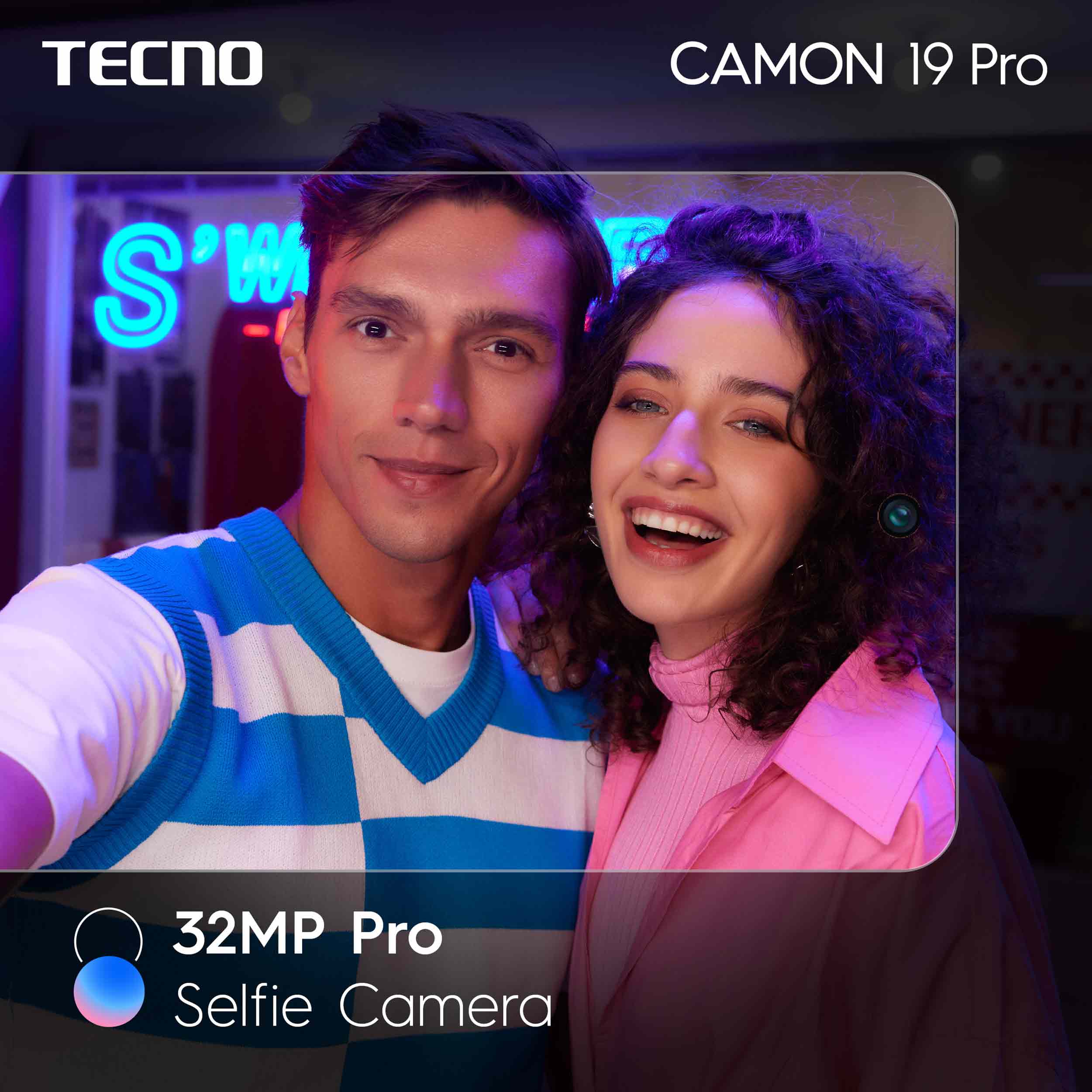 The 64MP Bright Night Portrait lens integrated with RGBW Color Filter Sensor technology is exactly what brings TECNO Camon 19 Pro above the rest. With the help of RGBW TECNO Camon 19 Pro's high-spec 64MP camera technology means it can further mimic the resolutions of DSLR cameras, even in any conditions, such as low-light environments or in light-sensitive situations.
This powerful combination gives a better and clearer quality to a photograph as well as finer details, especially when it comes to backlight or dark photos. This is the type of pixel power that is truly unique to smartphones and why TECNO executives say that this Camon 19 series is not just made for the night and should be treated by users as #YourUltraShineInTheNight.
Also included is a 55mm, 50MP Pro Portrait Camera as well as a 32MP Pro front facing Camera, which all their top specs for capturing more enhanced and beautiful photos as well as its OIS + EIS Stabilization x Laser Focus, that oust the common causes of blurry, unsteady, or grainy shots and what you have are the best of the best camera options. And because of that, you want to capture more of your photos.
There are new features to offer to make any photo better. From the algorithm-aided Super Flash fill light feature and Super Night Filter to the AI ​​​​Face Beauty feature and the other various image modes, night photography has never been this powerful.
But that's not the only good thing about the TECNO Camon 19 Pro, it is also backed with a 5000mAh battery with 33W flash charge together with a powerful MediaTek Helio G96 chipset paired with a Mali-G57 MC2 GPU to experience smoother display, faster performance, and more image processing power. It also has a memory storage capacity of 8GB RAM + 128GB ROM, expandable to a maximum of 5GB of virtual extended RAM.
The Camon series is very competitive which can really offer many people its latest technology.
POINTS FOR PASSION
Filipinos are undeniable lovers of all things digital and love taking pictures, whether it's with selfies or just capturing everyday moments with their smartphones.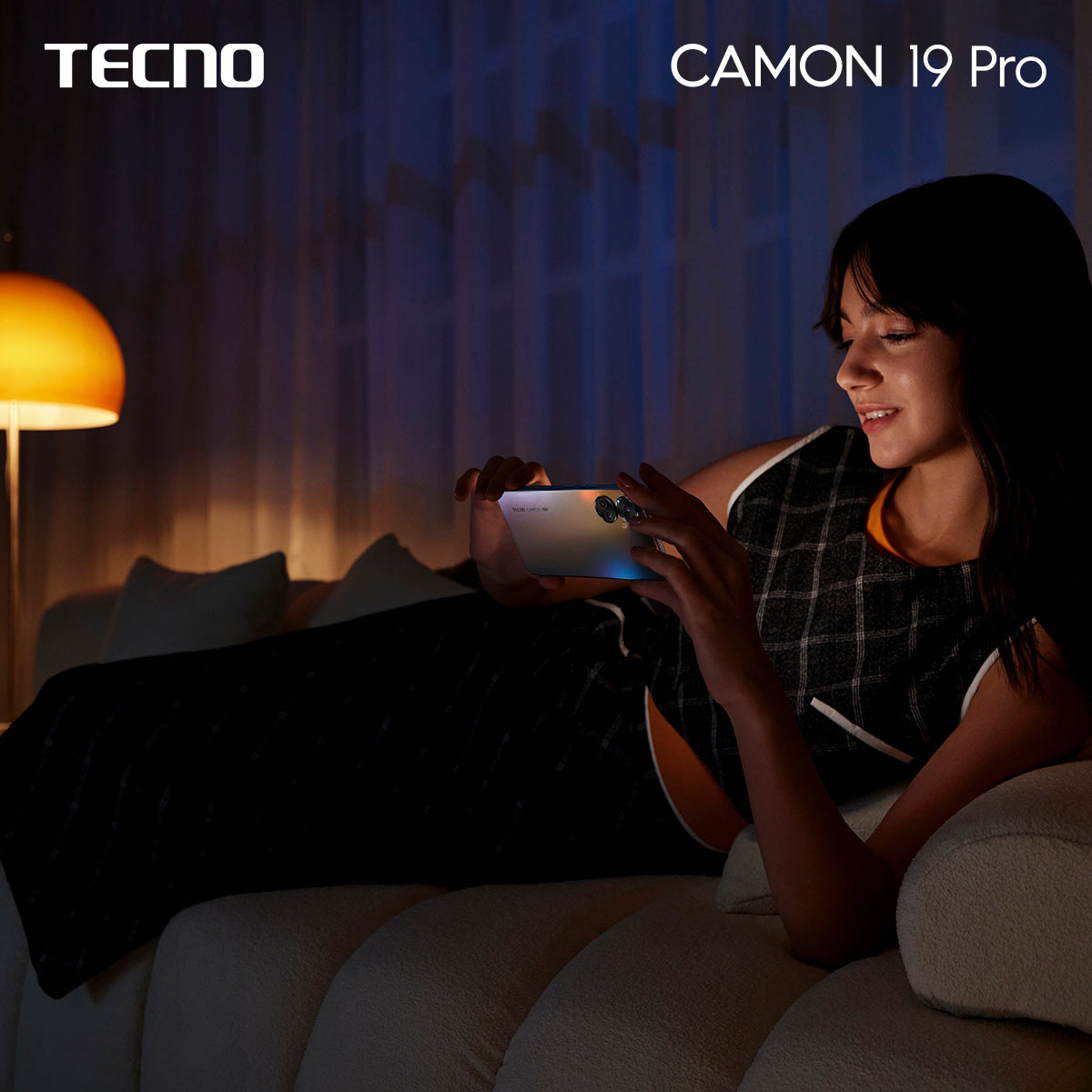 But it's not the number that sets them apart, it's their quality. Which the TECNO Camon Series does
not only timely but also relevant because it empowers Filipinos to develop,
clearer, better shots especially at night or in normal situations.
With all that the TECNO Camon Series has to offer, there's no denying that it has a legitimate edge bet when it comes to changing the game for the stylish, innovative, and photography Filipinos enthusiast. And at affordable prices for most, this is just proof that the TECNO Camon series can soon be the perfect mobile phone to look forward to.
The TECNO Camon 19 Series has 4 different phone models, from the base TECNO Camon 19 model (6GB RAM + 128GB ROM), the TECNO Camon 19 Pro (8GB RAM + 128GB ROM), the limited edition TECNO Camon 19 Pro Mondrian Art Design (8GB RAM + 128GB ROM), and finally, the top model in the series which is the Camon 19 Pro 5G (8GB RAM + 128GB ROM).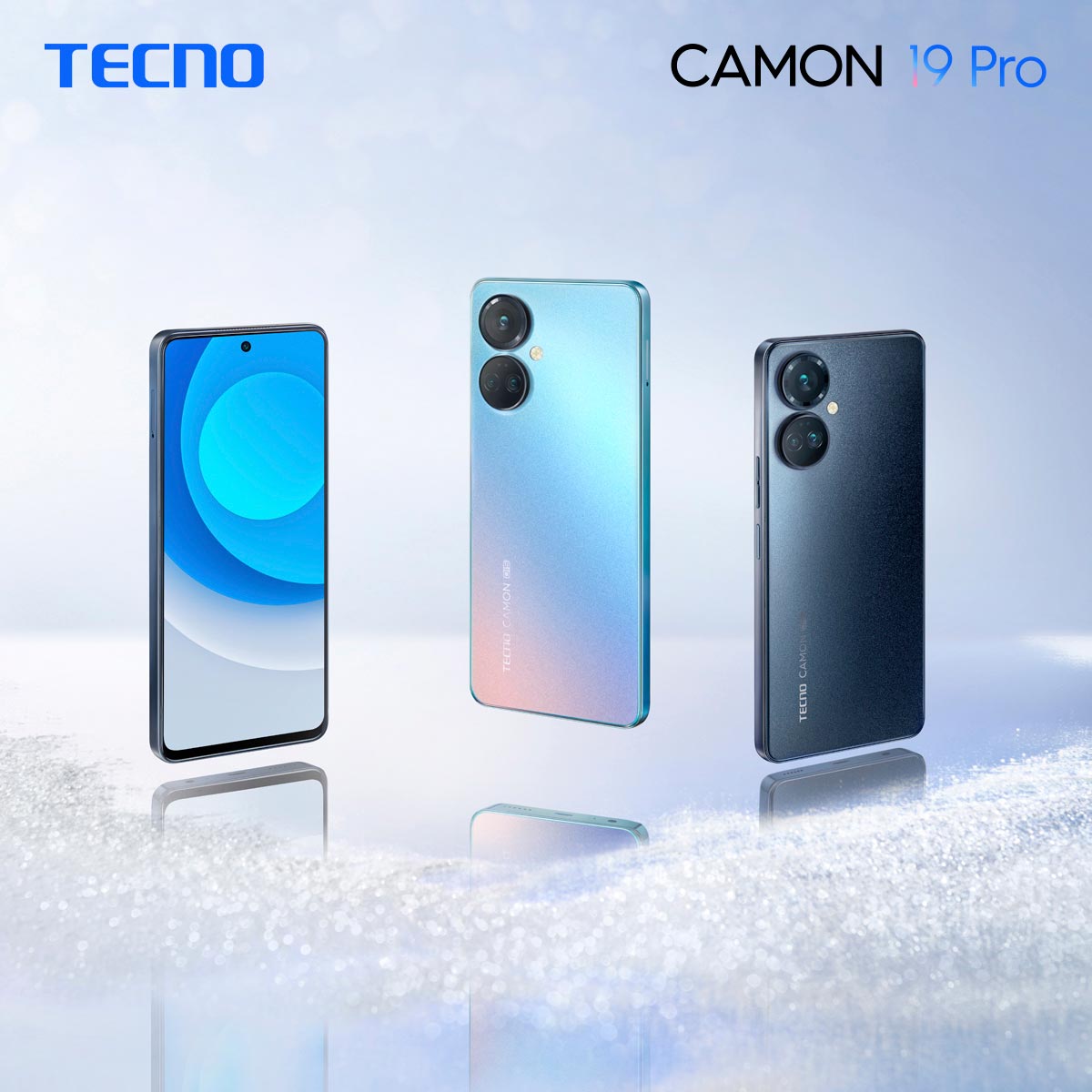 The TECNO Camon 19 Pro Limited Mondrian Art Edition is a marriage of art and technology. It features a Sunlight Drawing technology that allows the phone backshell to change its color when hit by sunlight. This lets consumers experience art in their everyday lives. The different phone models also come in different styles and colors, with the base TECNO Camon 19 coming in the trendy Sea Salt White and the classic Eco Black. The TECNO Camon 19 Pro phones, on the other hand, can be had in either the color-changing Mondrian art design, the ultra-cool Polar Blue, or Eco Black. And finally, the top-of-the-line TECNO Camon 19 Pro
5G is available in the very inviting Cedar Green and also in Eco Black.
The TECNO Camon 19 Series becomes available this month online on these platforms:
– TECNO Global Store in Lazada (https://bit.ly/Camon19GlobalLzda)
– TECNO Mobile PH Official Store in Shopee (https://bit.ly/TecnoShp)
– TECNO Mobile PH Flagship Store in Lazada (https://bit.ly/TecnoLazada)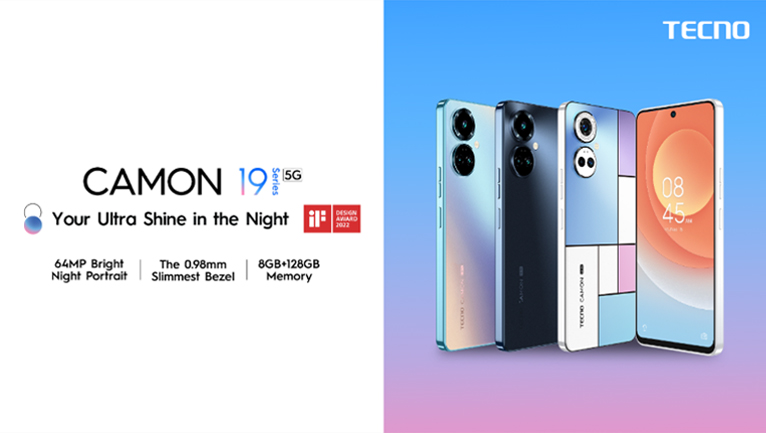 They will also be available starting August 26, 2022 at select TECNO Concept Experience Kiosks and TECNO Partner Retail Stores nationwide check http://bit.ly/TecnoStoresPH to discover which stores have the TECNO Camon Series 19 phones in stock)
Be sure to stay updated on all the latest promos when you like and follow TECNO Mobile
Philippines on Facebook. Visit www.tecno-mobile.com/ph to learn more about your favorite TECNO Mobile smartphones and gadgets.