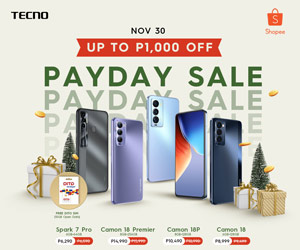 PLDT and Smart recently launched new Smart Biz LTE plan along with a new industry-grade wireless router targeted for its SME members but open to other business either startup, small, or medium level.
The new plan features the most reliable wireless 4G LTE connection which is one of the important necessities for a company in order to smartly manage their people and business in this information age.
This stable connection is possible due to the steel-cased router that features FD-LTE (Full Duplex) and MIMO connections while serving up to 45 max users per router. The promised speed is up to 42Mbps with dynamic IP, 3x range, and smart features for the router like an automatic restart in every disconnection.
PLDT is also pairing up a Smart Cam for additional P250 pesos (with controllable views) and suggested an up two cameras maximum for each router for seamless connection. Through this setup, transportation businesses could easily track and supervise their vehicles remotely though the application is not limited here.
Perhaps the only caveat we can see on this Smart Biz LTE Plan is the limited storage bundled on the plan which is understandable since the priority is the stability. PLDT already said that the data allocations had been estimated to fit several Smart Cams.
The basic plan starts with Plan 1899 that packs 5GB data. Next Plan is 2349 with 13GB data and 4100 with 21GB–all will come with free installation and a free cam until this October.
On the other hand, PLDT also announced that the Bambike Revolution Cycle Philippines's founder Bryan McClelland as its newest SME ambassador.
Hopefully, we could also see PLDT and Smart offer this new router too for their home broadband customers soon.
Smart Biz LTE plan and router specs
FD-LTE (Full Duplex)
MIMO connections
Up to 3x range than standard routers
Maximum 45 users
Automatic restart / re-connection
Dynamic IP
AC-powered supporting vehicles
Plan starts with 5GB data for Plan 1899
Image source: Geekschicksten