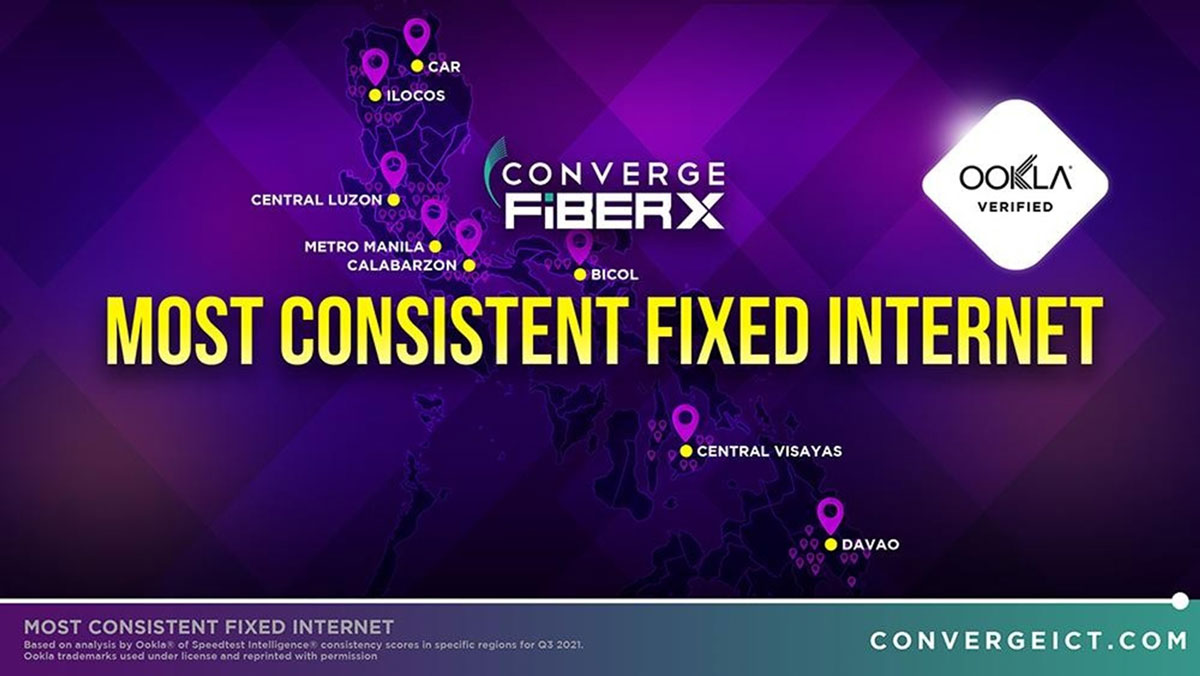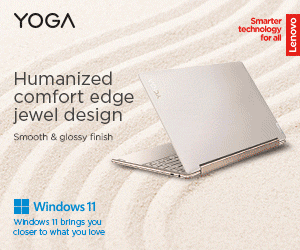 Converge ICT Solutions Inc. has recently announced that Ookla, a global internet tester and analyzer, has verified the company as the most consistent fixed internet provider in all eight regions including Metro Manila, for the third consecutive quarter this year.
The company provided the most consistent high-speed broadband in Metro Manila, Central Luzon, Calabarzon (Cavite- Laguna-Batangas-Rizal-Quezon), Ilocos, Bicol, Cordillera Administrative Region, Central Visayas and Davao, based on the recent Ookla Speedtest Intelligence data for Q3 2021.
According to Ookla, Converge's average internet download speeds for the major regions such as Metro Manila is at 81.76 Mbps, Calabarzon at 80.36 Mbps, Bicol at 65.47 Mbps, Davao at 62.66 Mbps, and Central Visayas at 79.54 Mbps.
Moreover, For Q3 of 2021, Converge garnered a consistency score of 82.13%. This marks a steady improvement in consistency, starting off from 72.75% in Q1 2021, to 79.46% in Q2. Converge also has an average latency rate of 8ms and a jitter rate of 19ms, for Q3.
"We take it to heart to deliver the reliable connectivity that Filipinos deserve and being recognized by a credible entity such as Ookla, confirms our hard work while we continuously expand the network and consistently provide world-class internet connectivity to more areas nationwide," said Converge Chief Operations Officer Jesus Romero.