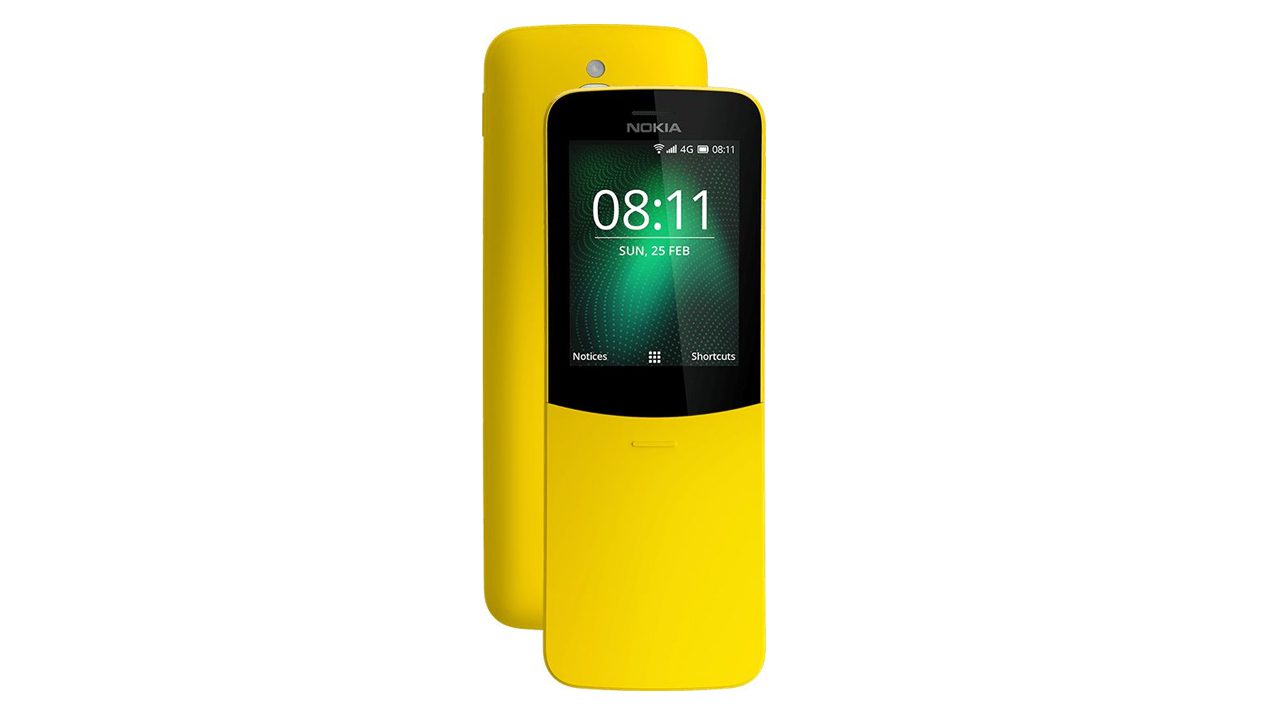 The Nokia 8810 4G was first announced during the MWC 2018. The device was said to feature the latest service innovations in the industry such as the Google Assistant, Google Maps, and Google search.
The Nokia 8810 4G was a revival of the previous Nokia 8810. Its features include serving as a WiFi Hotspot and sharing its data connection with other people. The phone is available in the colors – Black and Banana Yellow. Furthermore, this phone will awaken a lot of users' nostalgia due to its retro games such as Snake.
Nokia phones are known for having a long battery life-span. It's good to know that they have kept up with this trademark as the Nokia 8810 4G is expected to last 25 days on standby mode even if the user just charged it once.
The Nokia 8810 4G is available for purchase here in the Philippines at the price of Php 3,990.
Nokia 8810 Full Specs
2.45" QVGA display, curved screen
133.45 x 49.3 x 14.9 mm, 117 g
Black, Yellow
 Smart Feature OS powered by KaiOS
MSM8905 Dual Core 1.1 GHz
512 MB RAM, Internal Memory of 4 GB2
WLAN IEEE 802.11 b/g/n, Bluetooth® 4.1, GPS/AGPS
2 MP rear camera with LED flash
Removable 1500 mAh battery3
PHP 3,990