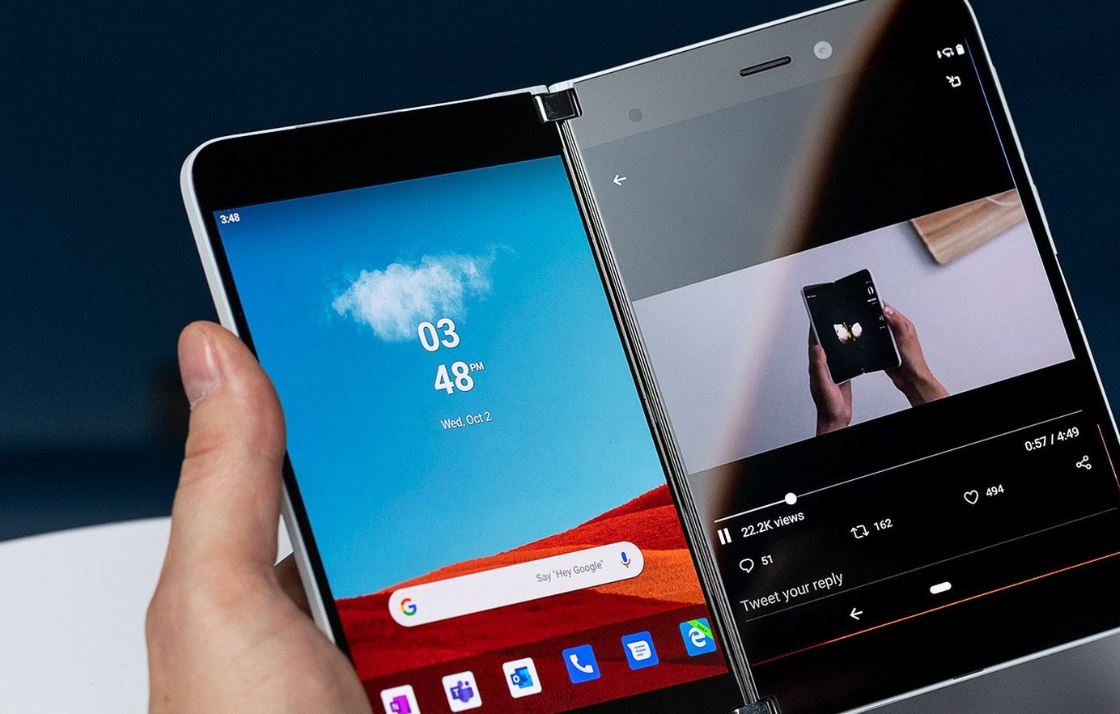 Last year, Microsoft unveiled tons of Surface products, ranging from laptops to foldable phones. While the Windows company did reveal its premium 2-in-1 tablets and laptops, the effects of the pandemic forced them to delay its dual-screen PC initiative. But, it seems like Microsft has no plans to delay the Surface Duo — its first foldable phone that is expected to arrive in June. And thanks to Windows Central's report, we are given a status update regarding the device, including the specs.
Apparently, the Surface Duo is already being tested in the real world by the employees at Microsoft. It indicates that the phone is nearing its launch and the specs may have been finalized already. With that said, at the core of the dual-screen phone is the Snapdragon 855 from last year. This means there's no 5G connectivity which could also mean slightly less expensive price tag, as phones with Snapdragon 865 have been putting flagship devices out of reach for most consumers. Furthermore, there will be 6GB RAM paired with either 64GB or 256GB internal storage. Due to the intricate design of the device, expect a MicroSD slot to be absent. On the flip end, there will be a USB-C port that supports Quick Charging for the 3460mAh and a nano-SIM slot. There's also a capacitive fingerprint scanner, most likely on the side of the device. Unlike most devices, there's only a single 11MP selfie camera that can also act as the main camera.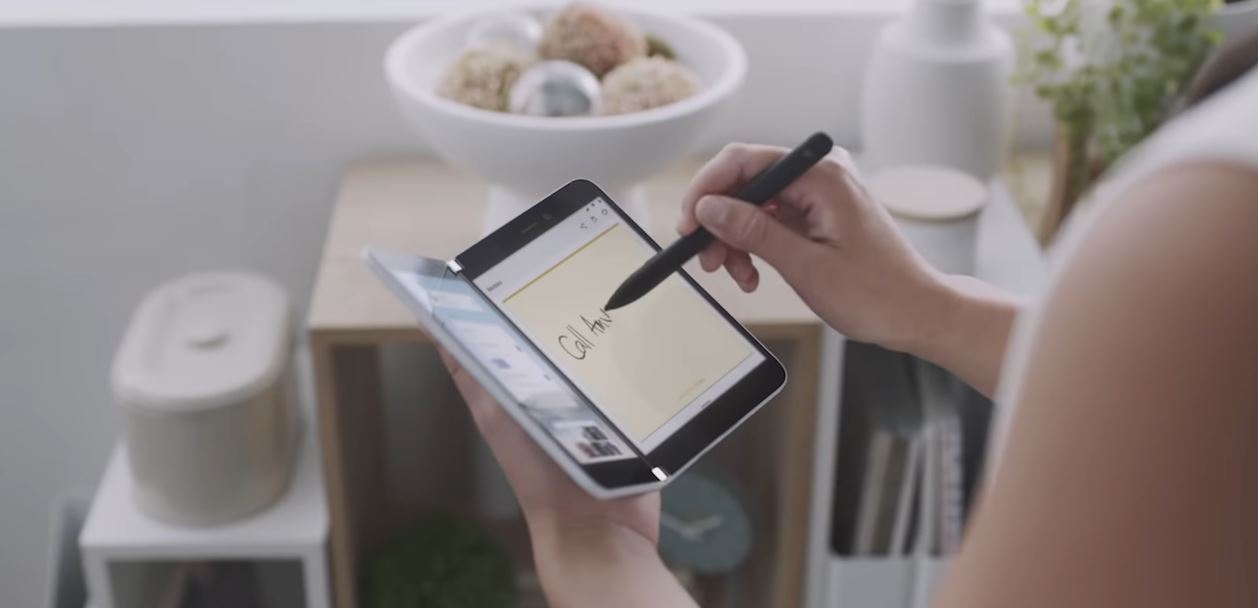 The most interesting tidbit here is the screen. According to the report, each screen features 5.6″ AMOLED in diagonal with 4:3 aspect ratio and custom 1800×1350 resolution. Microsoft is said to be polishing its apps and Android 10 OS to work seamlessly with its futuristic dual-screen phone. The apps are expected to be ready out of the box, together with the Surface Duo itself. We have no idea how much the device would cost, but we do hope that the use of an older chipset will make it less expensive than the Galaxy Fold or Huawei Mate Xs. 
READ: Samsung Galaxy Z Flip – Glass-Folding Flagship Phone for P79,990