After reviewing and testing a handful of smartphones and devices in 2018, finally, it is time to give the awards to the most recommended mobile on each category.
How did we pick the winners?
Our editors narrow it down into several categories and select the top 3 phones on each and then ran a vote internally in order to pick the very best from the top choices. Please note that we chose to vote using the numbers and actual results from our review and comparisons. However, we are thinking of running a poll on our next awards.
A very important note is that we only included the phones or devices we reviewed and got our hands on. We did not include the phones we did not test to give fair awards.
Here are the winners of the Manila Shaker Mobile Awards 2018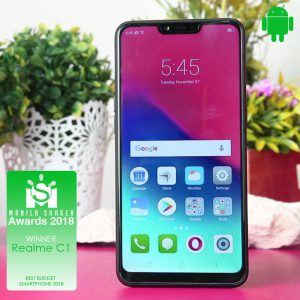 Best Budget Smartphone 2018: Realme C1 (P5,490)
The most affordable yet most capable smartphone of the year goes to the recently launched Realme C1. It is regularly priced for P5990 but frequent flash sales and discounts will position it to P5490 pesos. Read the review and comparison of Realme C1 here.
Here are its key specs to consider:
Dual camera
Capable mid-range processor
Large battery
Best Gaming Budget Smartphone 2018: Honor Play (P14,990)
It's a close match between the Honor 8X and Honor Play in the gaming category, but because of the flagship processor and graphics of the latter for a small price difference, we chose to give it to the Honor Play. The best part is you can get a discounted price of the Honor Play in some stores. Check Honor Play's review and comparisons here.
Flagship chip Kirin 970
4GB RAM and 64GB expandable storage
Fast charge at 18W
Best Selfie Smartphone 2018: Oppo F9 (P17,990)
Flagship phones from $400 to $1000 price range have no doubt incredible front-facing cameras that are useful for taking selfie photos. However, the all-around shooter and expert for less than the said price is the capable midrange Oppo F9 (click for reviews and comparisons).
Large 25MP f/2.0 front camera
26mm wide angle lens
AI-equipped software
Best Midrange Smartphone 2018: Vivo V11 (P19,999)
There are tons of value-for-the-money midrange smartphones came out this year. But because of the latest technology incorporated on the Vivo V11, the Under Display Fingerprint Scanner, we unanimously voted for it. There are a few phones that featured in-display fingerprint scanning, but the most affordable is the Vivo V11. It is also powered by a Snapdragon 660, Super AMOLED screen, and 6GB RAM. More reviews and comparisons of Vivo V11 here.
Under Display Fingerprint Sensor
6.4-inch FHD+ Super AMOLED screen
Snapdragon 660 octa-core chipset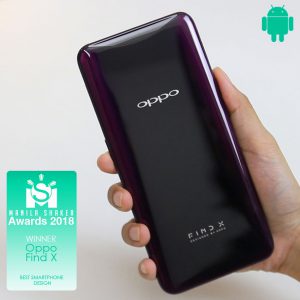 Best Smartphone Design 2018: Oppo Find X (P49,990)
The Oppo Find X is one of the most talked phone this year because of its unique and revolutionary design. It has a motorized pop-up camera, which is first to come out this year. Along with it is a Gorilla Glass 5 and aluminum body combined with a gradient paint finish. Read Oppo Find X comparisons and full review here.
Motorized pop-up camera sensors
Sleek glass and metal body
Flagship specs (Super AMOLED, SD845, 8GB RAM)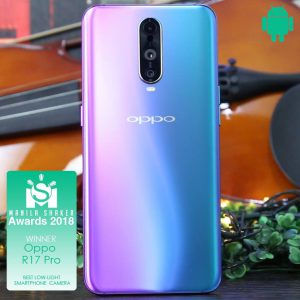 Best Low light Camera Phone 2018: Oppo R17 Pro (P38,990)
Most flagship phones are priced above $1000 and they have top-notch cameras, but for $300 less, the Oppo R17 Pro performs incredibly great in low-light shooting. This is possible because of the fairly large main sensor and variable aperture lens which is only found in a few premium devices priced above P50k in Philippine pesos. Check our full review and comparisons of Oppo R17 Pro here.
We had our comparison featuring the other flagship shooters, the Oppo R17 easily outdone the competition, especially in its price range.
12MP dual pixel, 1/2.55″ sensor
Variable aperture lens f/1.5 to 2.4
Triple sensor with TOF for 3D scanning and wide angle lens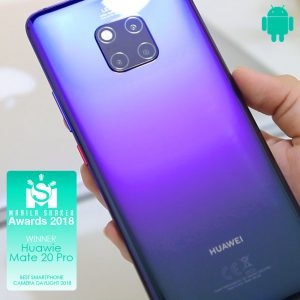 Best Daylight Camera Phone 2018: Huawei Mate 20 Pro (P49,990)
Huawei's latest Mate 20 series has a triple camera setup too and considerably the best camera phone for daylight shooting, thanks to the 40MP main sensor coupled with ultrawide 20MP and telephoto 8MP sensor. Full review and comparison of Mate 20 Pro are available here.
40MP f/1.8, 1/1.7″ sensor
20MP ultrawide + 8MP telephoto
AI-enabled Kirin 980 chipset for image processing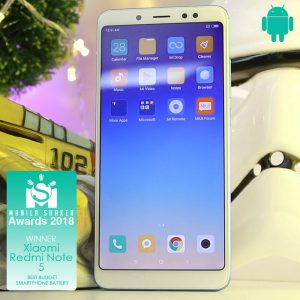 Best Budget Smartphone Battery 2018: Xiaomi Redmi Note 5 (P10,490)
For $200 less, the phone with the longest battery life we've tested goes to the Redmi Note 5. It has an efficient Snapdragon 636 processor but with a large 4000 mAh battery. Despite the large 6-inch Full HD+ display, we could easily get a two-day use from a single charge. Read the review and comparisons of Redmi Note 5.
4000 mAh large battery
Efficient and capable Snapdragon 636 processor
Sub $200 or P10,000 price (late 2018 update)
The wide and high-res Super AMOLED display of the Samsung Galaxy Note9 is very power hungry but the company was able to produce up to 2 days of battery life. This is because of the fairly large 4000 mAh battery found inside and better battery management without sacrificing the performance. The device produces longer battery endurance compared with the flagship rivals. More Samsung Galaxy Note 9 comparisons and editorials here.
Up to two days of battery life for a flagship
Quad HD Super AMOLED with S-Pen features
Wireless Charging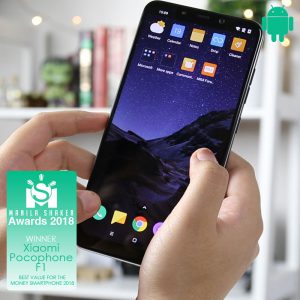 Best Value for the Money Smartphone 2018 – Pocophone F1 (P16,990)
The Pocophone F1 is a true flagship killer if you could live with its few disadvantages like an IPS LCD compared to AMOLEDs found in most high-end devices and a missing HD streaming support for Netflix and other services. Covering these shortcomings of the Pocophone F1 is the beastly Snapdragon 845 chipset paired with a rather large 4000 mAh battery.
Snapdragon 845 CPU
6GB RAM
Affordable price
Best New Technology Feature 2018 – Under Display Fingerprint (UD)
Perhaps the best feature this year to arrive in smartphones is the in-display or Under Display Fingerprint sensor (UD Fingerprint). Below are some of the devices to offer the said new feature.
For this year, we voted and picked the Huawei Mate 20 Pro as the best smartphone. It is the most feature-packed flagship Android smartphone even beating the rivals like iPhone Xs Max and Samsung Galaxy Note9 in features like having a gigantic 40MP main camera sensor (triple setup at the back), reverse wireless charging, and super fast 40W charging.
Triple Camera with 40MP f/1.8 wide + 20MP ultra wide + 8MP telephoto
4200 mAH large battery with 40W Fast Charging, Reverse Wireless Charging
7nm Kirin 980 AI chipset and up to 8GB RAM
AMOLED 6.4-inch Quad HD display with HDR10 support
Congratulations to all winners and their respective brands for this year. 2019 will surely be another great year for new smartphones especially a lot of exciting stuff are coming out like foldable phones and 5G devices.
Nonetheless, we would like to thank all our readers, fans, and partnered brands for trusting Manila Shaker. Mabuhay and Happy Holidays!