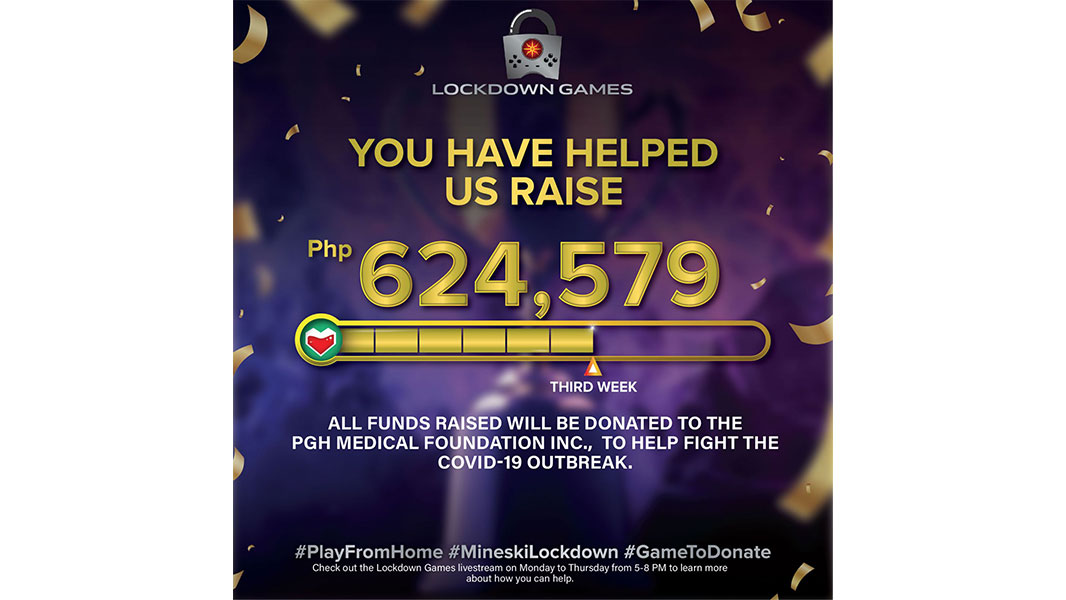 Mineski Global, one of the largest esports organization in SEA, hosted a tournament fundraiser called "Lockdown Games",  launched last March 24, the community already gathered around P624,579. The goal is to hit P1,000,000 donation, the campaign will aid the Filipino frontliners in fighting COVID-19 pandemic.
The donations will go to the Philippine General Hospital (PGH) Medical Foundation. "We are thankful for the generosity and kindness of the e-sports community to the Philippine General Hospital. Your donation will go a long way in empowering our frontliners against COVID-19," said Dr. Jonas Del Rosario, spokesperson and public affairs coordinator of PGH.
READ: TOP 5 Smartphone things that will keep you entertained inside your home
Companies such as Smart, Coachcom inc, PCCL, Juantax, HP Diagnostic, Mountain Dew, Republic of Gamers,  Enervon Activ, Tostas, and Lost Continent have supported and contributed to the event. PBA Players have also participated in the tournaments.
Lockdown Games features Dota 2, Mobile Legends, Marvel Super War, and Call of Duty Mobile it is streamed live on Mineski TV every Monday and Thursday between 5:00 pm and 8:00 pm (GMT+8). The event will last until the end of the month.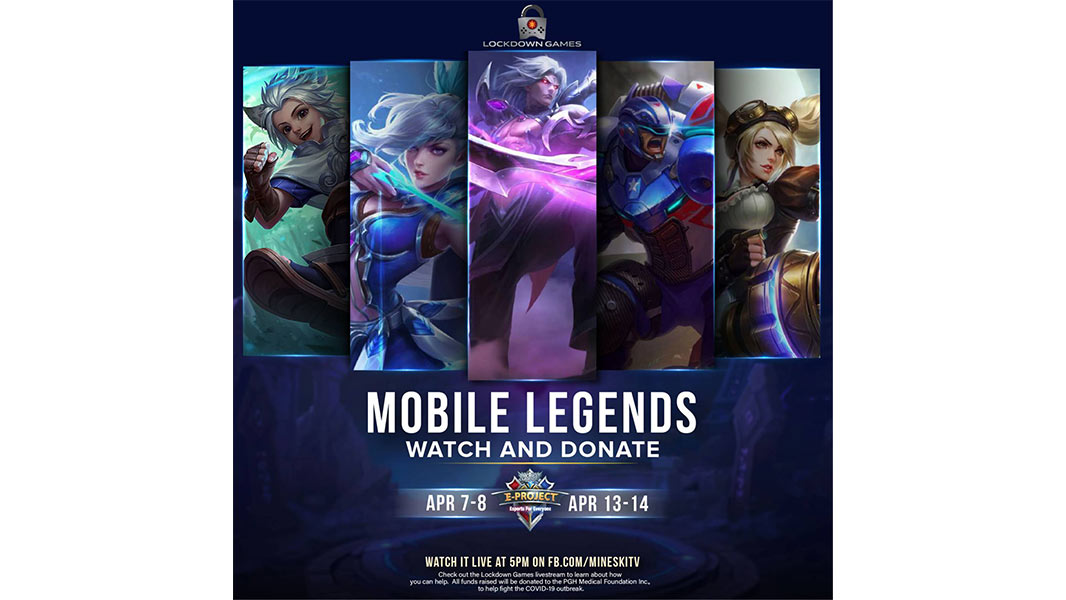 If you are interested to donate, pledge via email at [email protected], via text message at 0927 279 8615 (Joel Ng) or through Mineski Global's GCash via 09178747768. source
READ: How to Check If Your Company Is Camp-Approved