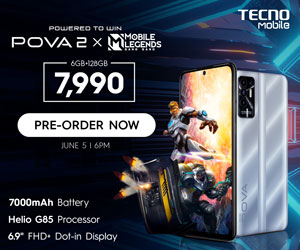 Lenovo has just unveiled a new accessory. This is the Lenovo thinkplus Pocket Portable Omnidirectional Microphone Speaker. It may be a mouthful to say but it is packed features that will surely put a smile on your face.
This small accessory is ideal for people who are working remotely as well as people who travel often due to their jobs. The device has Bluetooth 5.0 capabilities which can be wirelessly connected to Bluetooth-enabled devices such as desktops, laptops, tablets, and smartphones. It has also a battery capacity of 500mAh and uses a USB Type-C. This can be used for up to 4 hours and even use the device while plugged in.
Other features include an upward-firing speaker and as the name implies, it has a 360° omnidirectional microphone. It can pick up up to 1.5 radii while you don't have to worry about background noise for it is equipped with a digital noise reduction algorithm and echo cancellation. There is also dual-talk optimization which helps determine other people in the area.
The device supports recording and has real-time translation in various productivity apps, Microsoft Teams included. There are physical buttons and an LED indicator for different controls like mute. A companion app also comes as a support for the device.
The Lenovo thinkplus Pocket Portable Omnidirectional Microphone Speaker is priced at 299 Yen (PHP133 est.) while a discount will be available for 20 (PHP10 est.) Yen if you pre-order now. There are no details as of the moment on when it will be available internationally.
READ: