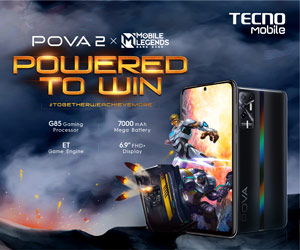 Apple recently released two major changes to its line of second generation iPad Pro units for 2017, one of which is a 10.5-inch iPad Pro, which effectively replaced the 9.7-inch model that was released back in 2016. But how much has the latest iPad Pro improved compared to its 2016 predecessors? And is it worth upgrading to?
Design
For folks who are picky with colors, the iPad Pro 10.5 comes with Space Gray, Gold, Silver and Rose Gold. If you're a fan of black bezels, however, Space Grey is the only color that provides that option as of the moment.
Fortunately, the 10.5-inch version iPad Pro's bezels are noticeably thinner so movie and game buffs that prefer viewing media with lesser distractions will find the change significantly pleasant in the eyes. The screen pops regardless, even with white bezels.
Just like its 9.7-inch predecessor, the 10.5-inch iPad Pro's rear camera protrudes at the back, but when it's placed on a smooth surface (like tables), the difference isn't as obvious or distracting.
Display
The latest iPad Pro has a 10.5-inch display – a significant balance between the oversized 12.9-inch iPad Pro of 2015 and the more compact 9.7-inch iPad Pro of 2016.
Portability-wise, the 10.5-inch iPad Pro itself doesn't feel as heavy as its first generation 12.9 variant. It feels almost as light as its 9.7-inch predecessor, and the bigger screen doesn't compromise its weight, making it quite comfortable to carry.
What makes this version of the iPad Pro interesting is the new technology that they introduced called ProMotion, which speeds up the iPad Pro's refresh rate at 120Hz – a big change compared to its predecessors. Scrolling up and down texts and shifting between home screens feels seamless somehow. Combined with the A10x chip and the retina display, one can easily see how smooth the 10.5-inch iPad Pro runs and the major change compared to previous iPads makes this version significantly nice in the eyes.
Camera
Unlike its 12.9 or 9.7 inch predecessors, the 10.5-inch iPad Pro has a 12-megapixel rear-facing camera and a 7-megapixel front-facing camera, giving it the same camera as the iPhone 7 Plus.
For selfie lovers, the iPad Pro's front camera even has Retina flash, so you wouldn't have to worry about lighting. It also supports HDR (High Display Retina) for higher quality photos, in case you're cautious about details.
Sound
Like its predecessors, the 10.5-inch iPad Pro is equipped with four speakers. I tried watching Youtube videos at maximum volume with it and I was initially taken aback by the loudness and clarity of it.
Performance
Apple wasn't kidding when they stressed how fast their second-generation iPad Pro was.
The 10.5-inch iPad Pro, like the revamped version of the 12.9-inch iPad Pro, is equipped with a powerful A10x chip CPU and a 12-core GPU. With ProMotion, processing time is much higher, which is evident while swiping between tabs in the Home dock. It's supposed to be ideal for professionals who need to use the tablet for heavy-duty use, and after simultaneously working on it while running Procreate, Garageband, iMovie and Pages, the iPad Pro works great with them.
As a little bonus to test how much the 10.5-inch iPad Pro can handle, I was curious enough to try playing with it using high performance games such as Goat Simulator and Minecraft, just to see how much power it has. It doesn't disappoint; playing both games in five minutes had no lags in the iPad Pro, although the iPad Pro slightly grew warmer after playing Goat Simulator for ten minutes.
Interface
Like its 9.7-inch predecessor, the 10.5-inch iPad Pro also comes with a Truetone Display, which makes viewing the iPad Pro in any environment more pleasant to the eyes.
Reading in any surface doesn't disappoint, either. I personally tried going outside to read with TrueTone on and walking between two rooms with different lighting – one with white light and the other with orange ambience – and the iPad Pro adjusted well to each change of environment. Avid eBook readers who found the Truetone from the 9.7-inch model easier in the eyes would really appreciate the slightly-bigger display as well.
Battery Life
Apple guaranteed that their iPad Pro line would last for 10 hours.
To test this, we tried out Minecraft and Star Wars: Knights of the Republic – two games that use up a lot of battery life. With maximum brightness and Wifi on, using either game reduces the iPad Pro's battery life by 1% after two minutes. Other mobile games that aren't as taxing in terms of performance such as Nyan Cat: Lost in Space takes at least seven minutes to take at least 1% off the iPad Pro's battery life.
The minimum time it takes for an app to take at least 1% off the iPad Pro's battery life means it can simultaneously handle using productivity apps such as Keynote, Numbers and Pages well, even with Wifi and Bluetooth on.
I tried sketching using the Apple Pencil with Procreate with both the iPad Pro's Wifi and Bluetooth on for forty minutes. It managed to reduce the iPad Pro's battery life by 10% after forty minutes, which is a pretty reasonable amount of time to sketch.
Apple Pencil
Apple promised that the latest 10.5 Apple iPad pro would make using the Apple Pencil more responsive and surprisingly, it delivered. After using the iPad Pro with Notes, the high sensitivity truly feels like writing on paper. With other graphics apps such as Procreate and Sketchpad Pro, the responsiveness of this iPad Pro makes drawing seem effortless with the Pencil, although it did have a slight lag when I tried using the Pencil with Sketchpad Pro.
Capacity
Like the older 12.9 model, the 10.5-inch iPad Pro is available in 64GB and 256GB. In addition, the latest iPad Pro also has a storage capacity of 512GB – the highest that Apple has offered so far.
Is It Worth Upgrading To?
Honestly, it depends on what you're planning to use the iPad Pro for.
For new, casual iPad users who are planning to use it for movies and games, the power – and price – might be a bit too much.
But if you're a new iPad user who needs that extra horsepower for professional use, however, the iPad Pro is a highly recommended piece of machine.
If you've already invested on the smaller 9.7-inch iPad Pro, however, upgrading to the 10.5 version wouldn't be so practical. But if you have the extra cash or direly need an upgrade from the iPad Air to something that can handle a lot of horsepower, the 10.5 iPad Pro is a vast improvement compared to previous iPads.
Unfortunately, iOS 11 – which Apple advertised would bring out the iPad Pro's multitasking prowess – is still in the works and will be released later this year, so we can't tell how good it would be in that aspect. But once it's out, I can tell that an iOS 11-powered 10.5-inch iPad Pro has enough potential to compete against other powerhouse tablets in the market.
iPad users who would want something a bit bigger than the 9.7-inch iPad Pro but find the 12.9-inch variant too big for them would appreciate this slight increase in size. Personally, the 10.5 version is a good alternative to the previous 9.7-inch variant and the weight isn't as cumbersome as the 12.9 version.
Price
For iPad Pro 10.5-inch units with WiFi, the 64GB version costs P36,990.00, P42,990.00 for 256GB, and P54,990 for the 512GB version.
The 10.5-inch models that come with Wifi and cellular data will cost P44,490 for the 64GB version, P50,990 for the 256GB version, and P62,990 for the 512 GB version.
Meanwhile, the Apple Pencil will still cost P5,500 and the Smart Keyboard for the iPad Pro 10.5 at P8,500 in the Philippines.
iPad Pro 10.5 Full Video Review

iPad Pro 10.5, Philippine Price, Release Date
SPECS
iPad Pro 10.5
Display
1668 x 2224 pixels (264 ppi)
LED-backlit IPS LCD, capacitive touchscreen, 16M colors
Size
250.6 x 174.1 x 6.1 mm (9.87 x 6.85 x 0.24 in)
Design
Scratch-resistant glass, oleophobic coating
Colors
Space Gray, Silver, Gold, Rose Gold
Chipset
-2.38GHz Apple A10X Fusion
Processor
Embedded M10 processor
Graphics
Apple A10X GPU
Memory
64GB, 256GB, 512GB
Main Camera
12MP rear camera, 7MP front camera
Multimedia
3840×2160 (4K) (30 fps), 1920×1080 (1080p HD) (120 fps), 1280×720 (720p HD) (240 fps)
Front camera
12 MP, f/1.8
Connectivity
3G/LTE
WiFi
OS
iOS 10.3.2
Software
Color OS 3.0
Battery
Non-removable Li-Ion battery (30.4 Wh)
Ports
USB 3.0, reversible connector, magnetic connector; 3.5mm headphone jack
Official Price
Wifi only: P36,990.00 (64GB), P42,990.00 (256GB), P54,990.00 (512GB)
Wifi + Cellular: P44,490.00 (64GB), P50,990.00 (256GB version), P62,990.00 (512GB)
Availability date
June 2017
Where to buy
Apple Store, local and online stores