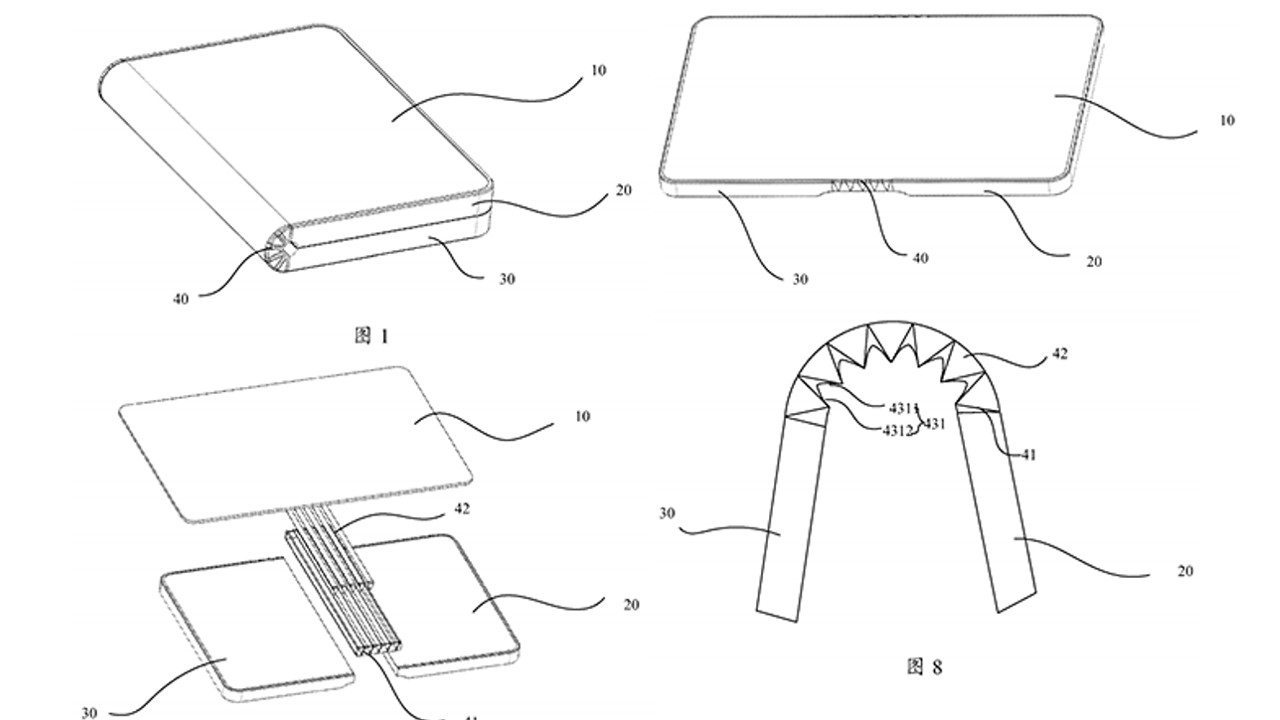 Huawei just unveiled three beast smartphones just a few days ago. Now, the company has patented a foldable smartphone. The patent was filed on September 19 last year and published today.
It actually looks similar to the Microsoft Surface Book but seems to have a smaller hinge. As you can see in the photos attached, it will come with a single panel only, rather than two like the Axon M. It will be tabled-size when opened.
Now. going to the smartphones they recently unveiled. The Huawei P20 and Huawei P20 Pro, Huawei's flagship phone, has been making a noise in terms of camera technology. P20 Pro is the first smartphone to feature a triple camera setup.
Huawei P20 scored a total of 102 while P20 Pro got a whopping 109 rating. This is the highest score that DxOmark has ever tested beating its closest rivals; Samsung S9 with 99 rating,  Google Pixel 2with 98 rating and iPhone X with 97 rating.