No Sim Card error is one of the common issues of Android users. This error prevents users from making phone calls, no data connection, and you can even miss out on an important message or call. Although they can always use Wi-Fi Calling, in the Philippines, it is very rare to use that feature since some of us prefer the traditional call or even Facebook messenger. If you are one of those who encounter this kind of error, here are some working solutions on how to fix it.
Fix 1: Re-inserting your sim card.

The basic fix of them all is by reinserting your sim card. Always make sure that it is inserted correctly into the sim card slot. Once you have reinserted it, open your device once again and check if your Sim Card has been detected.
Fix 2: Check Sim Card for Damage
Probably one of the reasons that you are getting the "No Sim Card" error is that your Sim card may be broken. Multiple insertions of a sim card can cause scratches to its chip that may result in permanent damage. So double-check if your Sim Card is damaged or not.
Fix 3: Check if your Sim Card is Enabled 
Android smartphones have a feature that lets you disable your Sim card network. Go to your settings, tap on the "Network and Internet" tab then go to Mobile Network, and see if the SIM card that you are trying to fix is enabled.
Fix 4: Enable and Disable Airplane Mode

Turning on and off your smartphone's airplane mode will automatically disconnect all its wireless connections. It will disable your Mobile data connection, Wi-Fi, and Bluetooth. You can try toggling it to see if your Sim Cards problem will be solved.
Fix 5: Auto Network Mode
By doing this, you will let your Android phone decide on selecting your mobile network based on your current location. This can also help you on fixing the " No Sim Card " Error.
Navigate to Settings > Network & Internet > Mobile Network > then toggle the Automatically select network. 
Fix 6: Update Access Point Name
You can change and update your mobile network access point based on your carrier to check if your problem is solved. APN or access point name helps provide all the important details that your phone need to connect to a mobile network.
Navigate to Settings > Network & Internet > Mobile Network > Access point names.
Fix 7: Reset Network Settings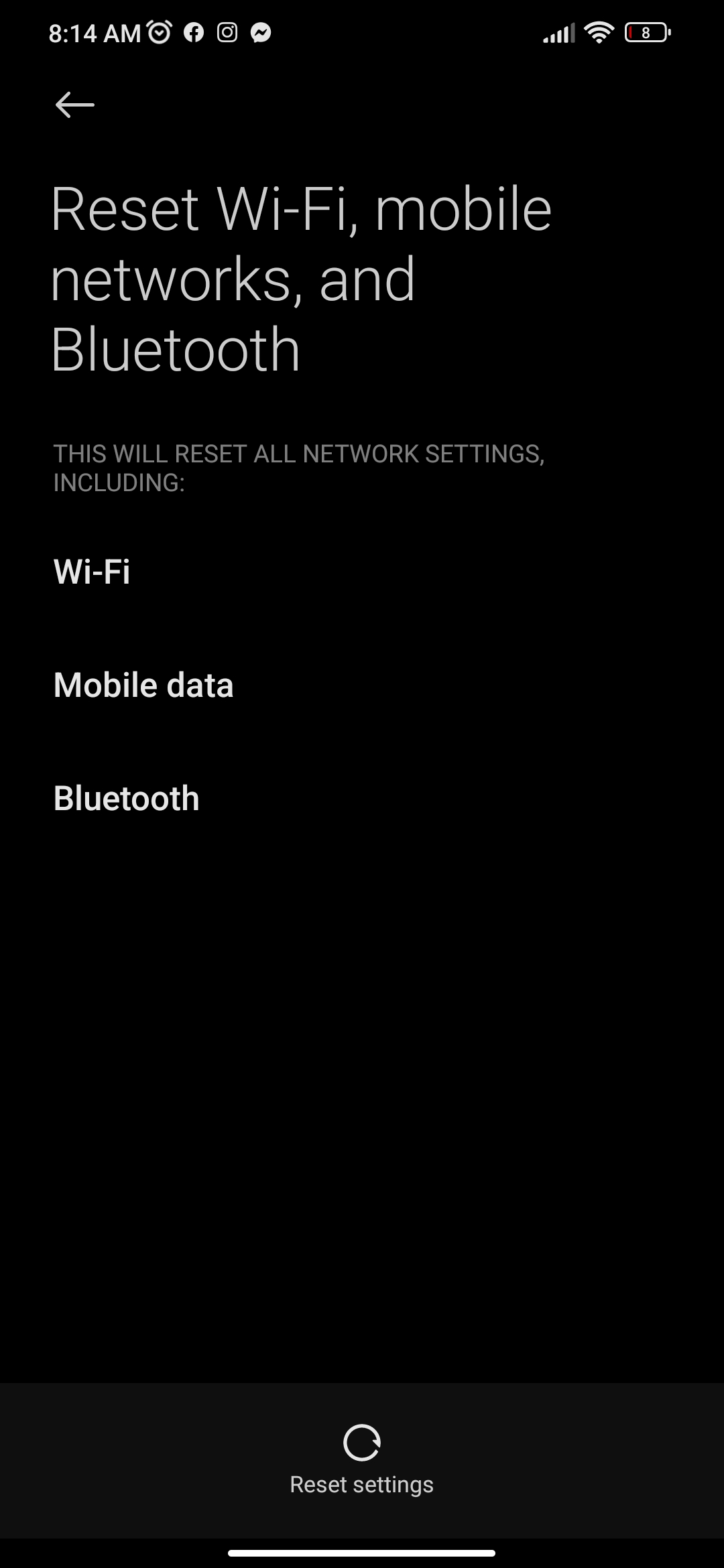 This option will, as its name implies, reset all wireless network options, including mobile data on your Android phone. If you are still encountering this issue, you can try this as an alternative.
Navigate to Settings > System > Reset Options > Reset Wi-fi, mobile, and Bluetooth > Reset Settings
Once you've done all the fixes that are listed above and still encounter the same problem, we suggest that you contact your mobile network to help you fix the problem, or buy a new sim card.
---
Read More Articles Here