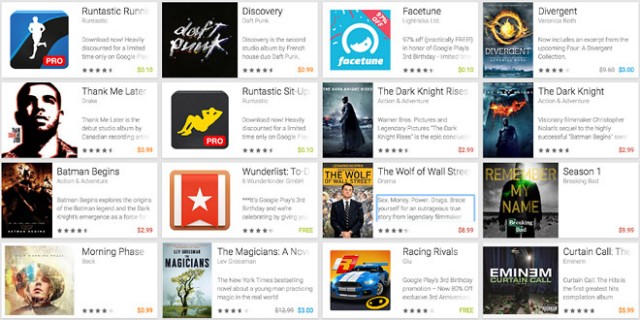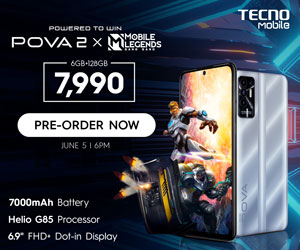 The Google Play Store celebrates its 3rd birthday today by giving off 90% discount on select item in its catalog.
Play Store is the product of Google's collaboration of the Android Market with Google Music, Google Videos and Google Books into the merged Play Store on March 6, 2012 – so originally, Play Store's birthday is March 6.
Nonetheless, Season One of Breaking Bad can be bought for $9.99; Want to Kill Bill? Volume One and Volume Two can be purchased for $2.99 each; Nolan's Batman trilogy for $3 each; Season 1 of Breaking Bad for $10; Divergent (the book) for $3 and also for music (Eminem, Daft Punk) and other apps.
So what are you waiting for? Celebrate with Play Store and get your perk discount now!
Happy 3rd birthday Google Play Store! Share your greetings, too in the comment section below.