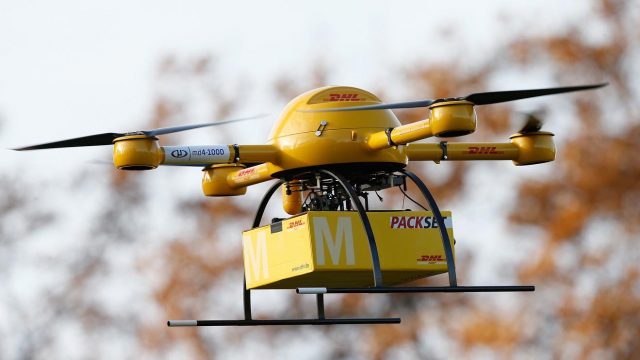 As technology advances, drone deliveries could become commonplace. In 2023, drones might replace vans and trips to the store for medicine, takeaway, drill batteries, or dishwasher soap.
The fixed-wing aircraft pilot itself north plots its approach based on the wind direction and drops a box of Band-Aids, Advil, and Tums by parachute in front of me.
As the technology improves and moves beyond isolated test projects, this could become a part of your life.
In 2023, drones could replace vans and your trip to the store when you need medicine, takeout meals, cordless drill batteries, or dishwasher soap. This is undeniably convenient and could less traffic and cars on roads.
California To See Drone Deliveries by Amazon
Amazon's Prime Air project showed off drone delivery for the first time ten years ago, and some critics called it a publicity stunt. And even though there have been problems with technology, privacy, and rules, things are improving.
Drone deliveries will still be rare and not the norm for most of us. But the technology is starting to live up to what it said it would do.
What do you think of Drone Deliveries in the Philippines? Do you want drones to deliver parcels to you? Tell us in the comments section below.