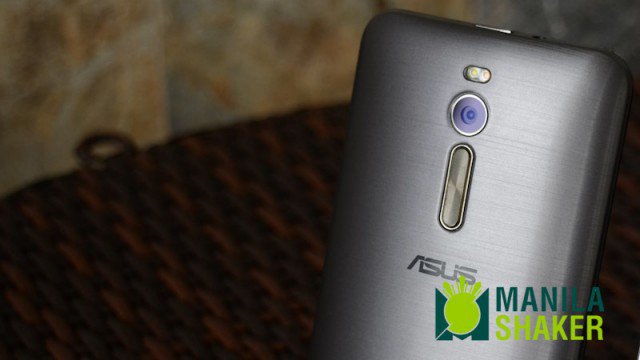 Asus has established the Zenfone line as an affordable series of Android smartphones coupled with flagship features. We tested the recently released Asus Zenfone 2 to find out if it has really a value for your money, or it is just a plain Android device full of tricks similar to the local phone brands in the market.
Design
For a 5.5-inch phone with thick bezels, the Zenfone 2 is a big, solid device. It's looks like an elegant slab of metal-ish and plastic combined.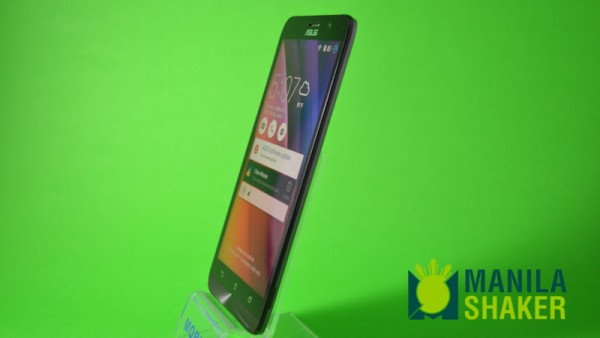 The lower front reflects the signature spun metal found first from Asus Ultrabook. The metal-finish back is not a complete face lift from the 1st generation Zenfone 2, but the added rear keys are new and sexy (similar from LG G-series).
The Asus Zenfone 2 is not the best looking Android in the market. Yet it has a flagship feel to it in spite of its bigger profile compared to other 5.5-incher smartphones (LG G4, Xperia C3).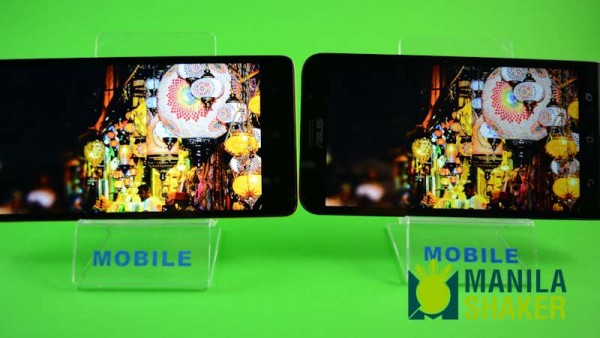 Display
As a standalone daily driver, the Zenfone 2 display is clear and sharp. It's not the best we found from a 5.5-inch Android, but it's overall good.
So far there are only two concerned areas, the brightness and sunlight readability. If Asus would increase the brightness the display will be clearer outdoors. This will also improve sunlight readability, but Asus should eliminate the gap between the glass and LCD to avoid reflections.
Camera
We were impressed by the shooting capabilities of the Zenfone 2. Most shots are sharp with acceptable color reproduction similar on video recording and front-facing camera.
> Full HD video recording, full resolution sample images
One area were the 13MP PixelCamera struggles and that is on the low light scenes. To compensate, Asus has included a low light mode, but with this mode shots are overly exposed and blurry photos are hard to avoid. Perhaps Asus should consider adding an Optical Image Stabilization on their next Zenfone.
Performance
The Zenfone 2 has a new Intel chipset that is capable of running all applications and games. It smoothly plays a 2K HD video where as the LG G3 cannot forward or skip while playing.
The CPU on the Zenfone 2 ZE551ML 2GB variant clocks at 1.8GHz while the 4GB version has a faster clock speed at 2.3GHz. We aren't lucky to test both variants. But in the span of review the 2GB version didn't disappoint us.
We included some benchmark numbers that might be useful to some. But in the end of the day these are just numbers, and they don't reflect 100% of the real-life performance.
AnTuTU Benchmark 5.7.1 – 41210 (between Xiaomi Mi 3, Galaxy S5)
AnTuTu HTML 5 – 16009
Geekbench 3 Single core – 749
Geekbench 3 Multi core – 2331
GFX 3.1 Manhattan – 704.2 frames
GFX 3.1 1080p Manhattan Offscreen – 683.9
GFX 3.1 T-Rex – 1385
GFX 3.1 1080p T-Rex Offscreen – 1413
BaseMark OS II – 263

OS
We're not sure if the users interface has changed from the original ZenUI. The version on Zenfone 2 is still labeled ZenUI on top of Android Lollipop with minimalistic approach on the users experience accompanied by a set of pre-loaded apps.
It would be better for Asus if they consider a makeover for the ZenUI with inclusion of multi-windows support and more flat, vibrant themes on the future.
Battery
Most of phablets nowadays (Xperia C3, etc.) offer incredible battery life. Unfortunately, that's not the case in the Zenfone 2. We didn't see a decent battery life we expected, perhaps the 3000mAh is just not enough.
The Zenfone 2 would last until next day when using SMS, quick calls and few web pages. Unfortunately you'll likely need to look for the charger if you kept being connected in the internet (standby) for an entire day. And playing Clash of Clans will definitely drain a large chunk of your device's juice.
Asus' FastCharging technology is unreliable. We found that sometimes the phone doesn't charge fast or close to the advertised 60% in 40 minutes charging time. Somehow there are times the phone charges fast enough.
Speaker
We appreciate the loudness and clarity of the Zenfone 2's speaker when playing movies and music in a room.
Although the speaker is located behind, the tapered back helps and channels the sound out from the speaker. This is not the best loudspeaker but it is overall good.
Verdict
Despite with few flaws we found from Asus Zenfone 2, still it's a phone worth every penny. Perhaps its aggressive pricing accompanied with high-end features is its greatest selling point.
At any day, I would gladly try the Asus Zenfone 2 before spending too much on expensive smartphones that offer similar features from Asus Zenfone 2.
Highlights
Pros
Affordable price for its flagship features
Solid build
Decent camera performance
Cons
Front design is not appetizing
Unimpressive battery life
ZenUI has no noticeable improvements
Asus Zenfone 2 ZE551ML specs
Intel 64-bit Atom 1.8GHz Z3560 octacore cpu
2GB/4GB of RAM
5.5-inch full HD IPS display with Gorilla Glass 3, 1920 x 1080 resolution
16/32/64GB of storage, expandable via microSD up to 64GB
13-megapixel rear camera, f/2.0-aperture, 5-element, auto-focus lens with dual-color Real Tone flash, 1080p video
5-megapixel front camera, f/2.0-aperture, wide-angle 85-degree lens with Selfie Panorama
Dual SIM
3G, LTE
WiFi, Bluetooth, GPS, A-GPS, NFC, MHL
Android 5.0 Lollipop with ZenUI
3000mAh battery
Php10-11k (32GB, Intel Z3560)
Related posts and videos: