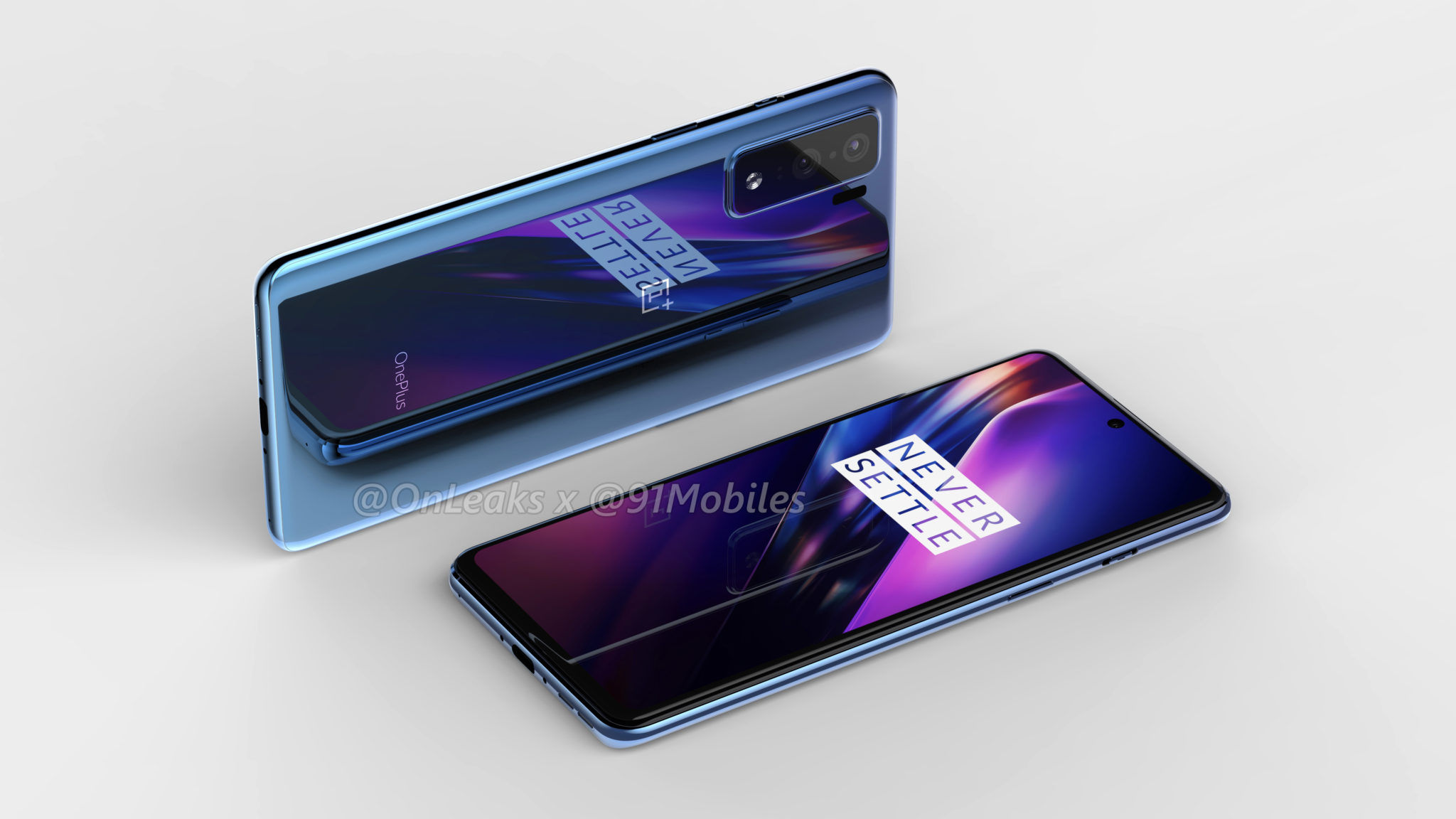 OnePlus is pretty much done for the year. It already released the OnePlus 7T and 7T Pro as well as the limited McLaren Edition. However, that doesn't mean the company is safe from rumors and speculations regarding its 2020 flagship phone — the OnePlus 8 series. Although we've reported first that the new phone will use a pinhole camera, a more interesting rumor has surfaced — a mid-range OnePlus phone called OnePlus 8 Lite.
OnePlus 8 Lite — a mid-range phone from OnePlus for 2020
We've seen recent OnePlus phones venturing towards the expensive side of the flagship category and this is contrary to what the company has been doing since it's birth. However, that's the result of being a matured and successful smartphone company. Although it's unlikely to go back to those days, early rumors suggest that we could finally see a truly affordable phone from OnePlus.
Called OnePlus 8 Lite, renders from OnLeaks reveals the device in full glory. Like the so-called OnePlus 8, the lite version uses a centered pinhole display for the selfie camera. Additionally, the screen is flat instead of curved. There's no audio jack for your wired headphones but the alert slider, power button, volume rocker, speaker grille, and USB-C port are intact. The main cameras receive the biggest change as they are housed inside a rectangular module on the top-left corner. There seem to be three lenses with the third one being a time-of-flight (ToF) sensor.
The features we've mentioned are suiting of a mid-range phone, however, it's the chipset that really tells about the classification of a phone. But then again, that's the only missing information regarding the rumored OnePlus device.
This slideshow requires JavaScript.