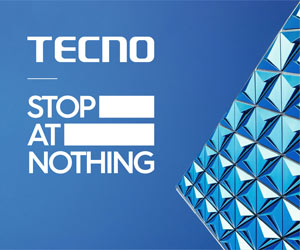 Wait? Lenovo was in Barcelona for MWC? Well then, they were awfully quiet weren't they. In regards to that, though, they silently revealed their upcoming new Vibe K-series midrange, none other than the Lenovo Vibe K5 and K5 Plus ( almost 2 K-series phones in a quick pace, huh?). Let's take a closer look on these handsets.
More posts and reviews on Lenovo
First off is the Vibe K5, it sports a 5-inch 720p HD display, Snapdragon 415 chip, 2GB of RAM and 16GB of ROM with microSD card slot. Shooting-wise, it carries a standard pairing of 13MP/5MP camera setup. It runs on an Android 5.1 Lollipop and has 2750mAh battery capacity.
The next handset is a rather improved version of the Vibe K5, known as the Vibe K5 Plus. Nothing much has a change in term of specs other than the Snapdragon 616 chip and the improved 1080p FHD display. The Lenovo Vibe K5 and Vibe K5 Plus don't have any availability date yet, but it is expected to be launched on March. Their price tag is at Php6K and Php7K respectively.
What do you guys think of Lenovo's new K-series mid-rangers? Hit us up in the comment section below and share us your thoughts. We'd love to hear your thoughts on them.
Lenovo Vibe K5 specs, PH price, features
Display: 5-inch 720p HD display
Chipset: Snapdragon 415 chip
RAM: 2GB of RAM
Memory: 16GB of ROM, microSD card slot
Main camera: 13MP rear shooter
Front camera: 5MP selfie shooter
Connectivity: LTE, WiFi, Bluetooth, GPS
OS: Android 5.1 Lollipop
Battery capacity: 2750mAh battery
Ports: microUSB
Release Date: Sometime in March
Official price: $129 or roughly Php6K in converted PH price
Lenovo Vibe K5 Plus specs, PH price, features
Display: 5-inch 1080p FHD display
Chipset: Snapdragon 616 chip
RAM: 2GB of RAM
Memory: 16GB of ROM, microSD card slot
Main camera: 13MP rear shooter
Front camera: 5MP selfie shooter
Connectivity: LTE, WiFi, Bluetooth, GPS
OS: Android 5.1 Lollipop
Battery capacity: 2750mAh battery
Ports: microUSB
Release Date: Sometime in March
Official price: $149 or roughly at Php7K in converted PH price