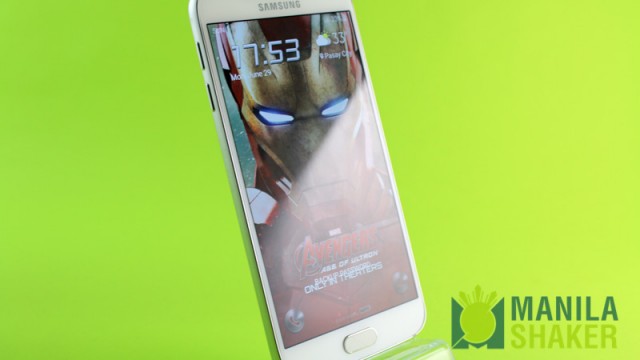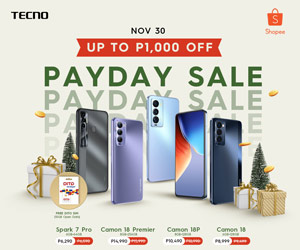 Samsung is now stepping-up the competition with the recently released Galaxy S6. The Galaxy S6 dropped the rugged features of its predecessor for a premium design and more powerful in-house chipset. Find out why the Galaxy S6 scored a whooping 4.4/5.0 stars in our review.
Design and Build
The new Galaxy S6 sports premium, sleek design with all Gorilla Glass 4 front and back wrapped with aluminum frame separated by antenna gate bands–all for the cost of replaceable battery and microSD card slot. The rounded edges make the S6 comfortable to hold, it does not dig on my palm. Corning's Gorilla Glass 4 is very tough against scratches (I accidentally dropped Galaxy S6 a few times without seeing any scratch in the screen) and shattering but it makes the Galaxy S6 slip from your pocket easily.
The unit I received is white which makes the front looks like a plain Galaxy Duos or other cheap Galaxy phones. I suggest you better go with the gold or blue variant to avoid the plain looking front. The back has different story, however, the protruding camera and array of sensors and flash made a distinct attraction. Perhaps the back is the best angle of Galaxy S6.
I have not tried the Galaxy S5's fingerprint sensor, but in Galaxy S6 the fingerprint sensor works perfectly most of time. It's only issue is reading a sweaty fingers, which is practically present for some people similar in my case.
Samsung should be proud of the Galaxy S6's design and build. It is the most premium looking Galaxy I met that I will be proud to showoff anywhere.
Display
QHD has started popping out in high-end smartphones, LG being the first to deliver it through LG G3 last year.
However, Samsung is the first to bring an AMOLED screen on QHD resolution. By numbers the Galaxy S6 has the sharpest smartphone display right now with 577ppi. I cannot distinguish any sharpness difference from Galaxy S6 as with LG G4`s 534ppi. But of course, the higher the number in display, the better.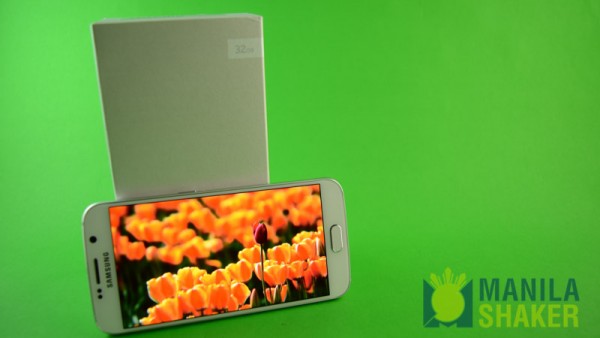 One of my preferences before buying a smartphone is having an AMOLED screen. Despite the over saturation in colors, the benefits of AMOLED outweighs this many times.
This is true in the Galaxy S6, it has an excellent viewing angles and superb colors. Sunlight legibility is also one of the best we found in a smartphone. Samsung truly made a hard-to-match display in mobile. And I will always be looking for this kind of quality from a smartphone display.
Camera
The Galaxy S6 is a great shooter. Its 16MP sensor coupled with laser autofocus beam can snap an image in an instant. The images and videos are sharp and the colors remain accurate most of time except on low light scenes where over exposure happens.
Auto mode takes decent shots which I think is the best setting you could use because the Pro mode lacks essential parameters such as shutter speed. Other modes such as SloMo come handy and fun to use.
Selfie lovers will surely like the Galaxy S6's front facing 5MP camera. It has beautify feature which enhances your looks by smoothing out your face. Most of the shots is also bright even with indoor scenes.
OS
Samsung did few facelifts in TouchWiz. Default icons, layout and fonts are cleaner and minimal. Overall users experience has improved and TouchWiz feels more intuitive on top of Android 5.0 Lollipop.
We like the new addition of themes from the Galaxy Store particularly the Iron Man theme. There is also a wide options of themes that Galaxy S users will appreciate.
A handful of Samsung apps are preloaded in the Galaxy S6, but you can opt for more from the store, exclusively for the S series.
Performance and Benchmarks
Performance of Galaxy S6 is buttery smooth with no lags. We noticed that the Galaxy S6 handles apps and games faster than any high-end smartphones we have. You can watch it in our comparison videos.
The in-house chipset of Samsung paired with 3GB RAM made the Galaxy S6 a benchmark-topper.
AnTuTu v5.7 – 46705
GeekBench Single Core – 1337
GeekBench Multi Core – 4276
GFX Manhattan – 808.8 frames
GFX T-Rex – 1,679 frames
BaseMark OS II – 1683
Speaker
The Galaxy S6 has one of the best mobile speaker in tow. You don't need an external speaker if you just intend playing a movie or song inside a room or car. The speaker output is loud, clear and reliable.
We tried comparing it with the LG G4 and we found that the Galaxy S6 has slightly louder, clearer audio output. Maybe this is also because of the position of the Galaxy S6 speaker which is located on bottom side.
Battery
It's safe to say that the non-removable 2550mAh juice of Galaxy S6 could last up to a day and half with light use of internet, games, SMS and voice calls.
If rated, the battery life is average and it's already a plus for having a hungry-power display and speedy processor. We're glad that Samsung at least maintained a decent battery life to the Galaxy lineup.
Samsung Galaxy S6 pros
Overall premium design and solid build
Very good camera
Loud and clear speaker
Samsung Galaxy S6 cons
Front design looks plain
Non-replaceable battery
No microSD card slot
Verdict
All things said, Samsung has impressed us with the Galaxy S6 in many reasons: sharp shooter 16MP camera, premium and solid body, loud and clear speaker and very rich display.
There is only few things we want from the S6 but these are small things you don't need to care about. The Galaxy S6 is definitely a big step-up for Samsung and the device is a proven flagship you can rely on.
Samsung Galaxy S6
5.1-inch QHD Super AMOLED, 577 ppi
Gorilla Glass 4 front and back
Exynos 7420 octacore
3GB RAM
32/64/128GB internal, no microSD
16MP autofocus, laser assisst focus, 2160p video, HDR, OIS
5MP selfie camera, 1440p video
4G LTE cat.6 , Wifi ac, Bt 4.1, NFC, Wireless charging, heart rate sensor, fingerprint sensor
Android 5.0 Lollipop
2550mAh
P27-32k price
Related posts and videos: