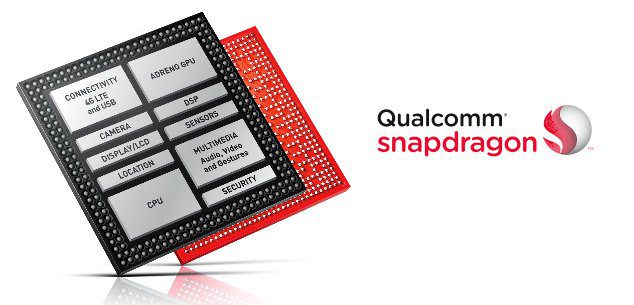 Which is the fastest chip between Snapdragon 820, 821 and 823?
After taking a look at MediaTek's Helio X10 and its upcoming new chips, in the form of Helio X20 and X30. It's Qualcomm's time to take the stage as we take a quick peek at its current top-dog, the Snapdragon 820, as well as two upcoming Qualcomm chips, namely, the Snapdragon 821 and 823. Let's take a look at what we found out.
If you have any questions regarding the comparison, simply just hit us up through the comment section below. We'd love to hear from you guys.
Qualcomm Snapdragon 820 pros
Modern specs
Has the lowest clocked speed
One of the best for smartphones today
Is likely to have the oldest Bluetooth version amongst the three
Antutu benchmark at 130K-136K
Qualcomm Snapdragon 821 pros
Faster clock speed
Lacks any diverse upgrades from the previous version
Simply just considered as an overclocked version of the Snapdragon 820 chip
Antutu benchmark should be at 130K-138K
Qualcomm Snapdragon 823 pros
Could potentially have the fastest clocked speed amongst the three
Could also carry a new Adreno graphics
Will have a bigger maximum camera capacity
A more updated version of Bluetooth
Benchmark should land at 135K-145K
What's the difference?
From first glance, it seems that both the new Snapdragon chips don't exactly pack any difference on the current Snapdragon 820, however, by looking a bit closer, you can determine that they do differ in clocked speed, with the Snapdragon 820 trailing behind a bit from its upcoming successors.
Smartphones with Snapdragon 820 chips
Qualcomm Snapdragon 820 vs 821 vs 823 side-by-side comparison
| | | |
| --- | --- | --- |
| Qualcomm Snapdragon 820 chip specs and features | Qualcomm Snapdragon 821 chip specs and features | Qualcomm Snapdragon 823 chip specs and features |
| CPU:  2.2 GHz quad-core | 2.3 GHz quad core | 2.5/2.7GHz quad-core |
| GPU: Adreno 530 graphics | Adreno 530 graphics | Adreno 530 or Adreno 519 graphics |
| Camera: 25MP main camera max capacity | 25MP main camera max capacity | 25MP/30MP main camera max capacity |
| Video capacity: 4K UHD max video capability |  4K UHD max video capability |  4K UHD max video capability |
| Display resolution: From 1080p to 4K UHD display |  From 1080p to 4K UHD display |  From 1080p to 4K UHD display |
| Bluetooth: Bluetooth 4.1 | Bluetooth 4.1 | Bluetooth 4.2 |