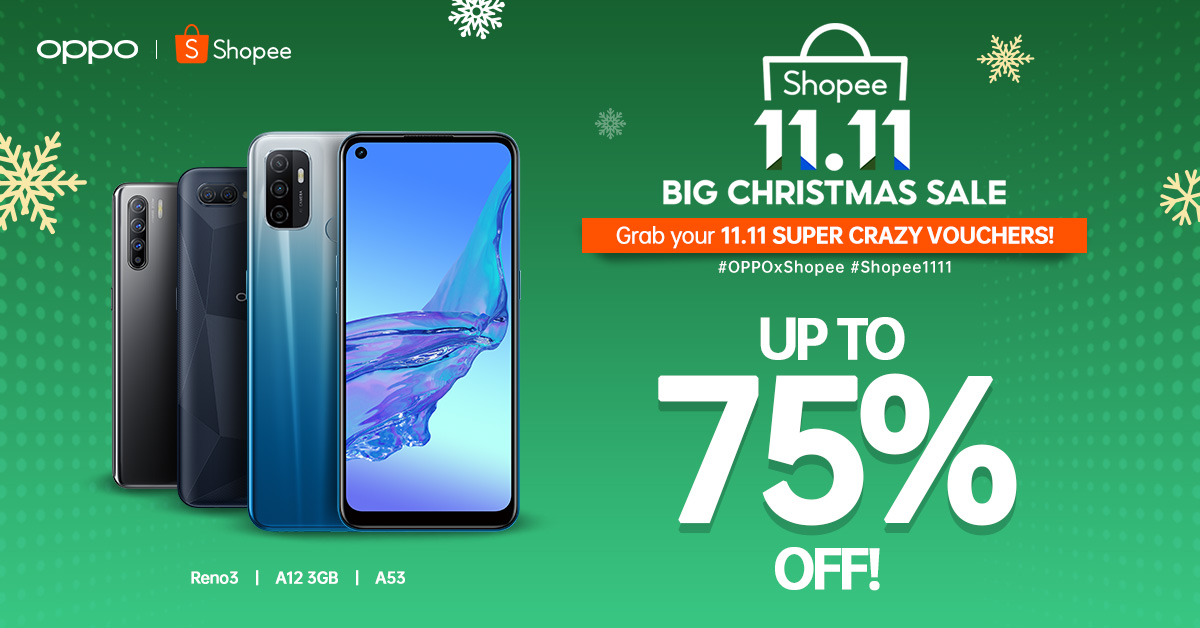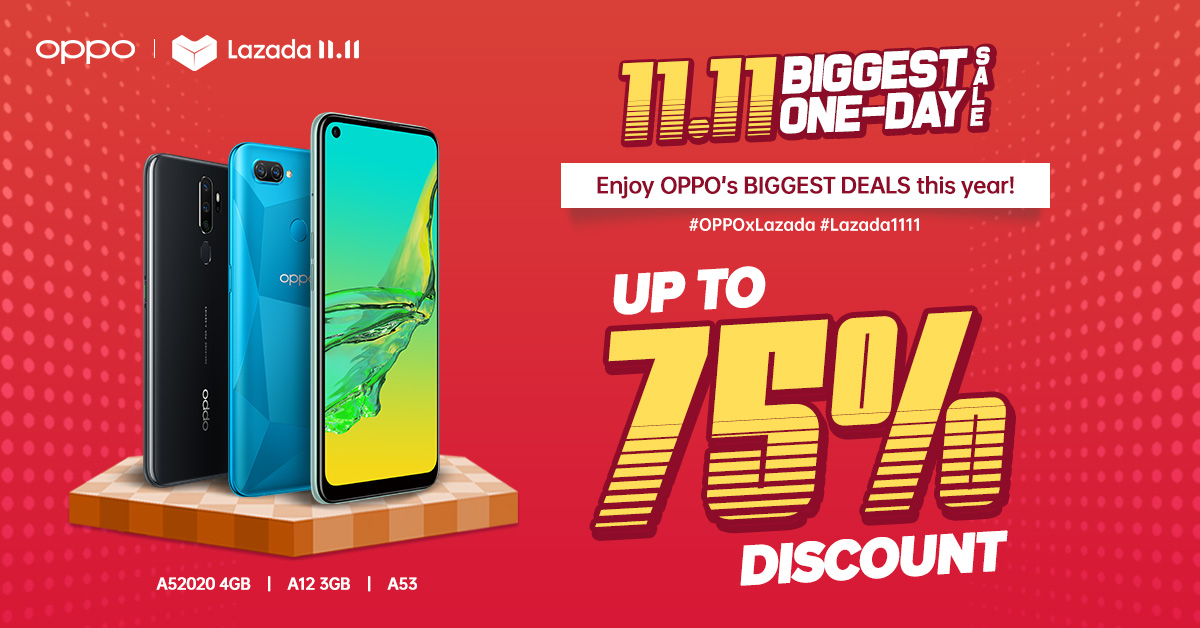 OPPO Philippines joins the upcoming Lazada 11.11 Sale by offering up to 75% discount on select devices and tons of freebies, such as a 64GB SD card, a mini-electric cooker worth Php1,599, a portable blender worth Php1,299, and a Rock Space EB60 worth PHP2,499.
On top of all that, OPPO is giving away a limited number of Php1,111 discount vouchers during the 11.11 online sale. You may claim yours at the official OPPO store on Shopee and Lazada during these periods: 12 AM, 12 PM, 6 PM, until November 10 only.
Additionally, get a chance to become the random lucky buyer to get extra discounts on your OPPO. The first customer will get 100% off on the total order value, the 11th customer will get 80% off on the total order value, while the 111th will get 70% off. The 1,111th customer will get 60% off, and the 2,020th will get 50% off on the total order value.
For the discounted products, see the list below:
Shopee
Model
Voucher
Freebie
A53
P200 off for a minimum spend of PHP7,500
64GB SD Card
A9 2020
P200 off for a minimum spend of PHP7,500
Portable Blender worth PHP1,299
Reno2 F
P300 off for a minimum spend of PHP11,000
Mini Electric Cooker worth PHP1,599
Reno3
P300 off for a minimum spend of PHP11,000
Mini Electric Cooker worth PHP1,599 or Rock Space EB60 worth PHP2,499
READ: Top 8 Health & Fitness Apps for OPPO Watch
Lazada
Model
Voucher
Freebie
A53
P200 off for a minimum spend of PHP7,500
64GB SD Card
A31
P200 off for a minimum spend of PHP7,500
Portable Blender worth PHP1,299
Reno3
P300 off for a minimum spend of PHP11,000
Mini Electric Cooker worth PHP1,599
Reno4
P300 off for a minimum spend of PHP11,000
Mini Electric Cooker worth PHP1,599 or Rock Space EB60 worth PHP2,499
Reno2 F
P300 off for a minimum spend of PHP11,000
Pre-order from November 5-10, to get the handset for only PHP12,990
A12 (3GB)
P100 off with no minimum spend required
Earphones (first 100 customers only)
A12 (4GB)
P100 off with no minimum spend required
Earphones (first 500 customers only)