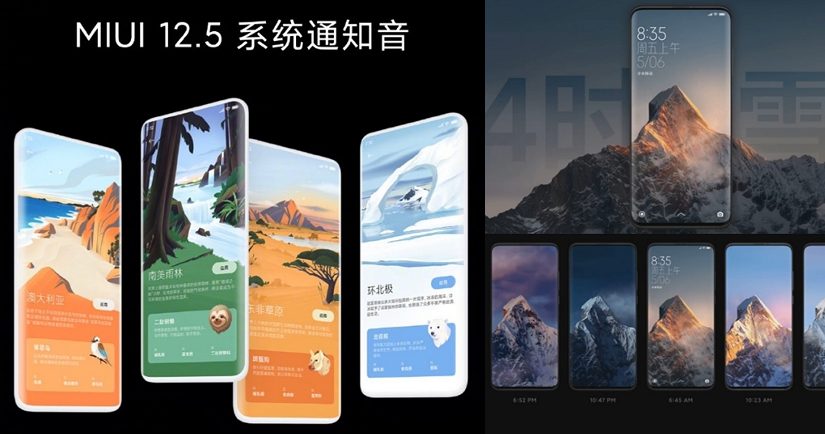 Xiaomi has announced the detail surrounding its newest MIUI 12.5, based on Android 11, for its mobile devices. It's actually the same version found on the newly-announced Xiaomi Mi 11, the first Snapdragon 888-powered phone. If you're wondering what's new or changed in the MIUI 12.5 and what devices it will support, you've come to the right place. Here's everything you need to know.
New Features of MIUI 12.5
1. New Super Wallpapers
One of the best features of MIUI 11 is getting improved — Super Wallpapers. In MIUI 12.5, there are new locations in addition to the original Mars and Earth. Xiaomi has added Snow Mountain taken from Mount Siguniang, Qionglai Mountains in Western China, Shipwreck Bay in Greece(Navagio Beach), and Blade's Edge Mountain in Italy. The new Super Wallpapers are also coded to adjust based on the 24-hour period. Xiaomi also said to expect more by the first half of 2021.
2. Performance and Design Improvements
While MIUI 12.5 isn't an overhaul, Xiaomi claims that it now performs lighter and faster than MIUI 12. By the numbers, we're looking at 20% fewer cores used, 35% less background memory, and 25% less power consumption. On the flip end, the overall system apps that can be uninstalled has been reduced to nine. In order to make overall performance smoother, Xiaomi is dedicating threads for gestures and priority scheduling, as well as upgrading the Rendering Engine to 20x. 
3. More Sounds, Better Haptics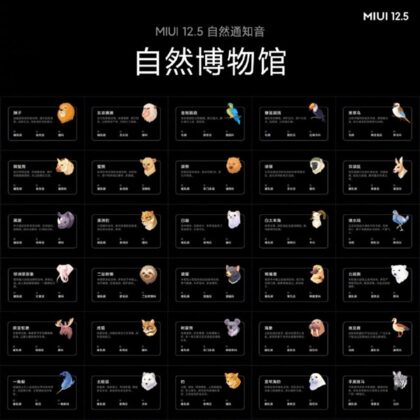 There are more natural sounds to choose from with MIUI 12.5 as the company claims to capture sounds of about 120 creatures from the South American Rainforest all the way to the Arctic Circle. Natural elements such as wood, sand, water, and foam press have been added for notifications and UI actions, with stereo effects and dual-speakers in mind.
Haptics is another area Xiaomi has refined for a better user experience. While you can expect the feedback vibrations to be more accurate, the company extends the improvements to visually impaired users by seamlessly integrating touch and force vibration to get to know of their actions.
4. MIUI+ (Beta)
Perhaps the most anticipated feature of the MIUI 12.5 is MIUI+ for computers. It's Xiaomi's way to let its devices seamlessly interact with computers by allowing users to copy/paste text, open screenshots, view notifications, open apps, and view pages from mobile. On top of that, Xiaomi also plans to include Mi File Manager and MIUI Notes full-fledged PC-friendly user interface with support for keyboard, mouse, and edit.
5. Better Privacy Control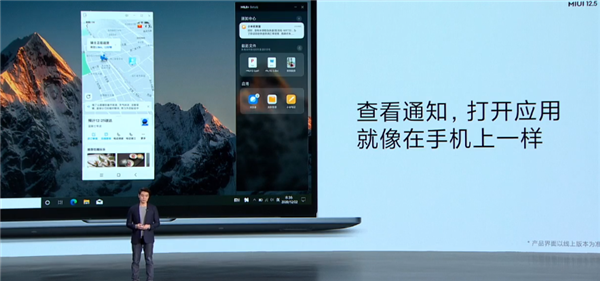 With MIUI 12.5, privacy control extends to Clipboard Protection, File Storage(Sandbox Mechanism), Browser, and Location(Fuzzy Positioning).
Fuzzy Position guises user's actual locations to a few meters away to "improve safety in certain scenarios."
Sandbox Mechanism is Xiaomi's way of creating a separate restricted space to protect sensitive information. In the new version of MIUI, the File Storage app segregates photos and data for them to be independently accessed by apps. 
Mi Browser is the built-in browser of all MIUI devices. Apparently, Xiaomi thinks that 53% of the top 1000 webpages in China get to access personal information. But with the Mi Browser, it's able to intercept websites from stealing data and blocking malicious pages.
What Devices Will Support MIUI 12.5?
Closed Beta for the MIUI 12.5 starts today, with Public Beta around mid-January 2021. That said, here's the list of devices that will support MIUI 12.5 once it becomes available.
Xiaomi Mi 10

Xiaomi Mi 10 Pro

Xiaomi Mi 10 Ultra

Xiaomi Mi 10 Youth Edition

Redmi K30

Redmi K30 5G

Redmi K30 Pro 5G

Redmi K30i 5G

Redmi K30S Ultra

Redmi K30 Ultra

Xiaomi Mi 9

Xiaomi Mi 9 SE

Xiaomi Mi CC9e

Xiaomi Mi CC9 Pro

Redmi K20

Redmi K20 Pro

Redmi 10X 5G

Redmi 10X Pro 5G

Redmi Note 9 5G

Redmi Note 7

Redmi Note 7 Pro