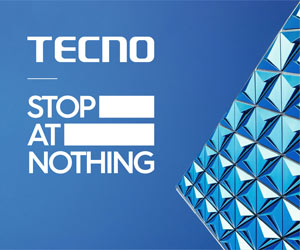 We finally put the latest Lumia 950 XL to its biggest comparison and camera review yet and that is against the legendary Lumia 1020. Could the new Pureview-equipped 950 XL beat the almost 3-year-old Lumia Pureview?
Starting with specs, the Lumia 1020 is a dated camera phone but still remain reliable with a monstrous 41MP main sensor, f.2.2 Carl Zeiss lens, and 1080p video while Lumia 950 XL has 20MP sensor with large f/1.9 Carl Zeiss lens, quad microphones, and 4K video.
| | | |
| --- | --- | --- |
| Camera Specs | Nokia Lumia 1020 | Microsoft Lumia 950 XL |
| Sensor | 41 MP PureView, 1/1.5″ size, 1.12um pixel size | 20 MP PureView, 1/2.4″ size, 1.12um pixel size |
| Lens | f/2.2 Carl Zeiss, 26mm | f/1.9 Carl Zeiss, 26mm |
| Raw DNG | Yes | Yes |
| Video | 1080p at 30 fps | 2160p at 30 fps / 4K UHD |
| OIS | Yes | Yes |
| Front-facing selfie | 1.2MP, 720p video | 5MP, 1080p |
| Flash | Xenon + LED | Triple-toned LED flash |
| Microphones | Dual / stereo | Stereo recording, 4 microphones |
We put both in pixel oversampling mode by using lower resolution images. At first, the biggest advantage we saw on Lumia 950 is the speed of the camera app from focus to preview.
Daylight shooting
Now in quality, detail preservation is very close both in day and night scenarios. It is on color reproduction and dynamic control both cameras differ. Lumia 1020 takes more neutral images while 950 shots are more saturated. HDR control on 950 is top-class thanks to Rich mode capture.
Low light and night shooting
Selfie shooting
Video quality is a bit close in detail with Lumia 950 edging in focus speed and transition.
Let us know in the comments which quality do you prefer.
Verdict
Overall, the Lumia 950 XL is proven to be more capable, thanks to a faster chipset and much-improved camera. The Lumia 1020 remains a capable shooter despite the dated technology behind. We just hope that Microsoft will continue to develop and make Pureview cameras better.
Lumia 1020 vs Lumia 950 XL Video Comparison