The Vibe duo of Lenovo takes the stage. The Lenovo Vibe Shot (priced at P15,490) squares off with the Vibe X2 (priced at P7,990) in this comparison review. The goal of this article is to assist you in choosing a phone that suits you good.
Design
The Vibe X2 possesses a polycarbonate tricolor frame with a metal backline, whilst the Vibe Shot has metal framing with a glass backline. One clear advantage of the Vibe Shot is its built-in dedicated shutter key and auto/pro switch for its camera usage.
Dimension wise, they are heavily similar, both measuring up to 7.3mm in thickness. In terms of weight however, the Vibe X2 is 25g more lighter than the Vibe Shot, weighing at approximately 120g, compared to the 145g of the Vibe Shot.
In body design, the significance of both phones belonging to one company is clearly visible, since both phones are completely identical.
The Winner: tie for design significance
Display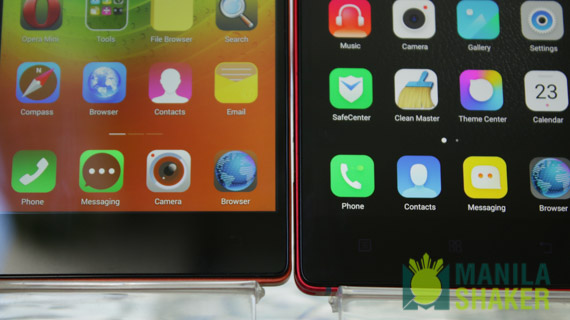 Both phones possesses a 5-inch IPS LCD display with 441ppi, yet the color calibration for Vibe Shot is oversaturated on HDR images.
However, camera brightness and display clarity for both outdoor and indoor is most excellent in Vibe Shot compared to the Vibe X2.
Another advantage that Vibe Shot has over Vibe X2 is the glass protection feature. The Vibe Shot is protected by Corning's Gorilla Glass 3 while the Vibe X2 only has scratch resistant protection.
The winner: Vibe Shot for its superiority in brightness and display clarity
Camera
The Vibe Shot specializes in still image, thus, it has better and sharper image quality, as well as excellent exposure handling in comparison with the Vibe X2.
However, as mentioned before, the major disadvantage of Vibe Shot is its oversaturated images for HDRs'.
The winner: Vibe Shot for still image
The movie mode in Vibe Shot is more dynamic, detailed and well-preserved in comparison to the Vibe X2.
The winner: Vibe Shot for video performance
Performance and Benchmark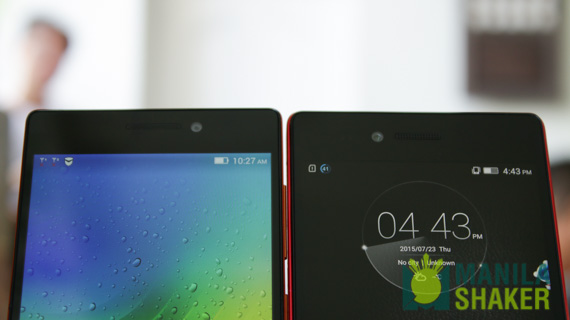 The Vibe X2's original OS is an Android KitKat, though it is upgradable to a Lollipop. It's chip is powered by MediaTek in comparison to Vibe Shot, which possess an OS of Android Lollipop and a chip powered by Snapdragon 615.
From the conducted boot up speed test, it can easily be noticed that Vibe X2 has a faster booting time compared to its opponent.
For the benchmark test, it can be concluded that Vibe X2 had the advantage in terms of benchmark rating in contraire with the Vibe Shot.
ATuTu ratings:
Vibe Shot- 38246
Vibe X2- 46621
GeekBench 3 ratings:
Vibe Shot- single core score: 699, multiple core score:2276
Vibe X2- single core score:1024, multiple core score:3570
In regards to the actual speed test, Vibe X2 was again superior to Vibe Shot in terms of loading time.
Speaker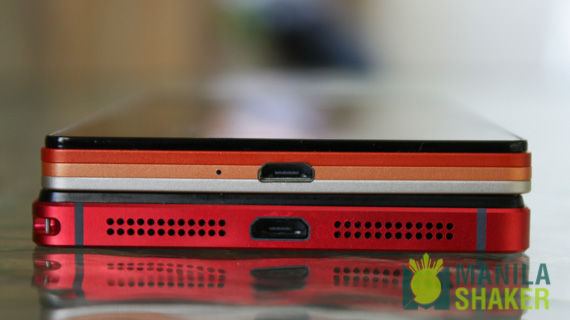 Both phones delivered excellent audio quality and sound volume.
The Winner: Tie for delivering equally excellent audio and volume.
Price and Conclusion
Both Lenovo phones are equally identical in many forms. They differ however, on their specifically modified fields of expertise, which is easily seen in their camera and system performance capabilities.
Both phones however are of high caliber in regards to their fields of expertise and depending on users, can easily maximize its forte.
The Lenovo Vibe Shot and Vibe X2 are available thru online stores, The Lenovo Vibe Shot is priced at P15,490, while the Vibe X2 is at P7,990.
Pick the phone the suits your style! Please leave your comments down below.
Also, check out the video version of this comparison review. Feedbacks and suggestions on the video are highly appreciated.

| | |
| --- | --- |
| Lenovo Vibe X2 specs | Lenovo Vibe Shot Z90-7 specs |
| 5.0-inch 1080p FHD IPS | 5-inch IPS 1080p FHD IPS LCD, 441ppi (720HD Z90-3) |
| Scratch-resistant | Gorilla Glass 3 |
| Mediatek 6596 octacore | Snapdragon 615 octa chipset |
| 2GB RAM | 3GB RAM |
| 32 GB ROM, no microSD card slot | 32GB internal, microSD max 128GB |
| 13 MP, HDR, dual LED ring flash, 1080p video | 16MP camera, HDR, Optical Image Stabilization, Tricolor LED flash, 1080p video, AF focus assists |
| 5MP selfie, 1080 video | 8MP selfie, 1080p video |
| dual micro SIM, 4G LTE, WiFi active, BT 4.1, GPS | Dual 4G LTE, WiFi a, Bt 4.1, GPS, FM Radio |
| Android 5.0 lollipop | Android 5.0 Lollipop |
| 2300 mAh battery | 3000mAh |
| metal back with polycarbonate tri color frame | Crimson Red, White, Grey |
| P7,990 as of August 26 | P15,490 as of August 26 |
Related posts and reviews: