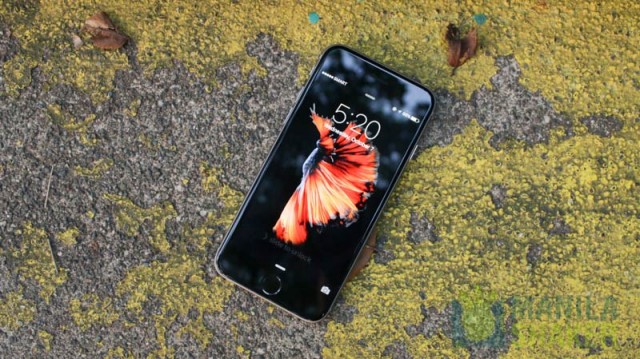 The iPhone 6s is the upgrade to the last year's iPhone 6 bringing almost all changes under the hood. So what will your P37,999 pesos or roughly $800 (current listing online in Philippines) cash bring if you get the iPhone 6s today? Should you upgrade from iPhone 6 or 5s? Find the answers in our review of the iPhone 6s.
Design and construction
The exterior of this year's iPhone is similar to last year's. Perhaps, few visible changes fans would notice is the slightly thicker and heavier profile as well as the small S badging on the back.
Anyone can distinguish that you have the iPhone 6s, and not the 6, by the rose gold or pink new color variant. The pink is very feminine but of course anyone could pick up the pink.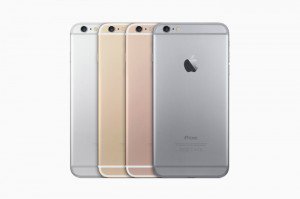 At 143g the iPhone 6s is comfortable to hold. It felt very solid and cold in my hands, thanks to the 7000-series aluminum body and curved ion-strengthened glass–which also makes my touch experience smoother compared to a flat display.
The curved glass on iPhone 6s is very prone to cracking. One drop, even from knee height, could inflict alarming damage especially to the curved glass. Though aluminum can't be broken easily, this kind of material, however, is prone to dents and scuffing. Buying a protective case is still the best solution, however, you'll need to sacrifice few things by hiding its premium design features.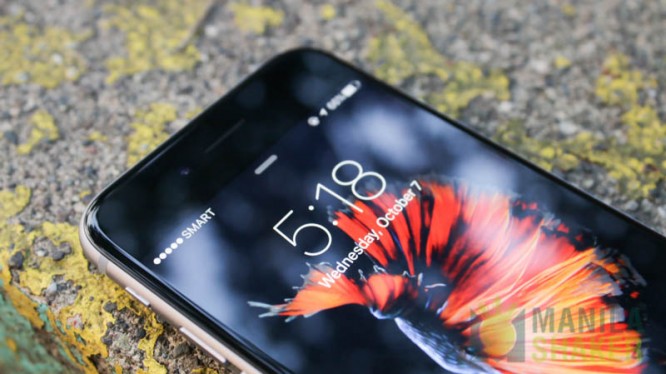 One of the impressive hardware improvements Apple brought to iPhone 6s is the faster TouchID. In fact, Apple acclaimed that it is twice as fast as to iPhone 6. Compared to Galaxy Note 5 and OnePlus 2, the fingerprint sensor of iPhone 6s is just way faster and more accurate even setting up and when my thumbs are sweaty.
If one of your reasons is to invest on the hardware and design of the iPhone 6s, you'd better wait for iPhone 7 next year. This year iPhone is still an elegant-looking device, but the design is old and unsurprising especially if you intended to show off it.
Personally speaking though, I think the Galaxy Note 5, Galaxy S6 Edge+ and Sony Xperia Z5 Premium are still the best-looking smartphones today. Checkout our Galaxy Note 5 and Xperia Z3+ review.
Display and viewing experience
The 4.7-inch IPS LCD screen with 750×1334 pixels (326ppi) on iPhone 6s remains bright, sharp and legible in outdoor and indoor use. Display quality is on par with some flagship and mid-range devices we'd tested, particularly on the Xperia M5, though the latter is sharper.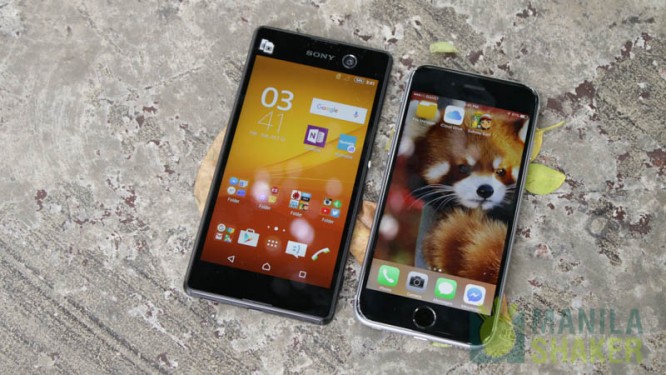 When stacked up against the recent flagships of Samsung and Sony, Super AMOLED on Galaxy S6 and the Triluminos of Xperia Z5 are way better in color, contrast and sharpness. Understandably, the 750p resolution is good enough on the 4.7-inch screen of iPhone 6s.
Camera in day, night and low light
One of the big bumps on the iPhone 6s is the 12MP, up from the 8MP of iPhone 6. Despite the upgrade, pixel size is down to 1.22um compared to 1.5um of iPhone 6, but, in the end, camera quality will mostly rely on the final product and not on the pixel count nor pixel size.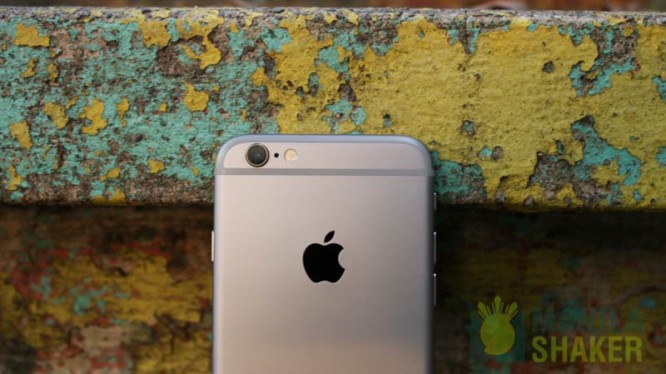 The inclusion of Live Photos and 4K UHD video is also new to this year's iPhone. Live Photos works similar to the HTC's Zoe or Microsoft's Lumia Living Images which already couple of years old in the market. However, Apple did better as they implemented the 3D Touch on Live Photos, which means you get few gimmicky features on your photo gallery and lock screen.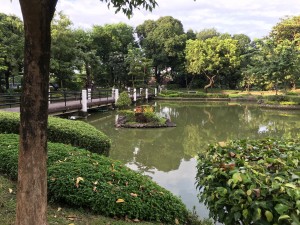 All things said about the camera features, let's talk about quality. iPhone 6s 12MP camera manages to produce accurate colors, wide dynamic range and well-exposed still images. Most of these are true to the daylight shots. Our night shots possess lesser color saturation than on well-lit shots. Color blending becomes plain, one example is visible on the comparison image against Xperia M5.
The dual tone flash produces natural lighting with good amount of exposure.
The front facing camera of iPhone 6s is now 5MP. Alongside this is the Retina flash which utilizes the LCD to backed up your selfie shots in low light situations. Selfie photos show pleasing colors and detail enhancements—not too aggressive, just perfect for most skin tone and textures.
Both 4K UHD and 1080p FHD video resolutions have close quality to the still images produced from the 12MP snapper of iPhone 6s. Video color is natural, dynamic range is wide and exposure is very good.
If you are planning to shoot a lot of movies, better avoid the 16GB model of iPhone 6s. We have a separate post explaining that it is a big mistake buying an iPhone 6s with 16GB storage.
See also: Why you should NOT buy the 16GB iPhone 6s
As a standalone pocket camera, the iPhone 6s is definitely a great snapper. Anyone could enjoy the fast focus and easy controls. However, stacking it up with the flagship shooters such the Galaxy Note 5, makes the iPhone 6s behind in terms some areas including detail preservation, color reproduction and sharpness. Still, in the end, you will not know that your iPhone 6s takes inferior images and videos unless you'll stack it to the Galaxy S6, Note 5 or Xperia Z5.
Performance, benchmarks, speed test
Apple's A9 chip is one of the fastest in smartphones right now. The dual-core 1.8GHz processor is coupled with M9 graphics card, 2GB of RAM, 16/64/128GB storage while running the latest iOS 9 software version. The iPhone 6s easily tops the benchmark charts and showed faster performance in actual test in some comparison.
Benchmark results:
AnTuTu: iPhone 6s – 65727
Basemark OS: iPhone 6s – 1920
Real world tests show that running and opening games, apps and other tasks on iPhone 6s is swift. I really like how Apple maintained the speedy experience of iOS over the years.
Software and experience on top of 3D Touch
If not for the 3D touch hardware, I am pretty sure the iOS9 will remain plain and dated this year. The new 3D touch spices up the whole software experience. There is a quick menu actions by hard pressing the app icons on the screen. However, the implementation is still rolling out and you will find few apps supporting the said feature currently.
You can still enjoy 3D touch in some areas like in previewing email contents and links. By doing the 1st level of hard pressing, you will get to see a preview called peek, then by doing the hardest press, you will be able to pop the previewed screen into full screen mode, also called pop.
One of the handiest 3D Touch features I've been used to is the track pad. The keyboard acts a track pad similar to the iPad version, but this time thru 3D Touch. You can launch this by pressing the keyboard while typing. Correcting typos and hovering into a character is just easier and aster while on track pad.
3D touch works too with Live Photos, by doing a hard press you will be able to play the live effect on each live photo, the same on the lock screen of you iPhone 6s.
Siri becomes more Proactive too by adding her recommendation right on your Spotlight screen. From time to time, you will some places and interesting points of interest appearing on your most left part screen.
Experience on iOS 9 is definitely better not because of only to the software side, but also thanks to the fitted 3D Touch hardware feature making the iPhone 6s a more fun and productive to use daily.
Speaker and audio quality
The iPhone 6s sports a bottom-facing mono speaker. Audio output is noticeably good and well balanced. High and low levels are dynamically highlighted. Bass is strong and treble is clear. Over all volume level is loud without distortion at peak level.
When put side-by-side to Xperia M5, the iPhone 6s pars the quality of the upper mid-ranger of Sony in terms of audio quality and power level.
Battery life
Packing a 1715mah battery, the iPhone 6s lasted more than 10 hours in our HD video loop test with airplane mode turned on. We set it the brightness at 50% and plugged in a headphone jack.
Battery life – 10.5 hours thru HD Movie playback in airplane mode
In real world test, the iPhone 6s lasted whole day in a single charge. The tasks include cellular connection turned on when outside. We switched to WiFi mode when inside the office or at home. Our on the road test include push updates in emails, social accounts and whole day of SMS and chatting in Facebook messenger.
Overall, the battery life of iPhone 6s is decent but not great as we found in Galaxy Note 5 and Xperia Z5. If you want more battery life, better go with 6s Plus.
Price and Verdict
The almost perfect combination and implementation of hardware and software features on iPhone 6s makes it one of the most compelling smartphones in the market right now. If not for the steep price at Php37,999 pesos–as always in the case of Apple–and old and boring design, perhaps the iPhone 6s could have lift off further both in market numbers and ratings.
But if you're coming from iPhone 5S, I would really recommend the iPhone 6s. It is a complete upgrade in terms of hardware and software.
If you're out for alternatives, then I would recommend the Xperia Z5 and Galaxy Note 5 as both have better camera and more appealing design. For Windows ecosystem, the Lumia 950 XL makes a great choice for productivity and great multimedia offering especially the camera.
What we did like from iPhone 6s
3D Touch implementation
Fast and accurate fingerprint sensor
Decent daylight shooting capability
Snappy hardware performance
What we didn't like from iPhone 6s
Design is old and dated
Expensive pricing in Philippines
Sony Xperia M5 vs Apple iPhone 6s Ultimate Comparison Video
| | |
| --- | --- |
| SPECS, PH Price | iPhone 6S specs, price Philippines |
| Display | 4.7-inch IPS LCD 750×1334 pixels, 326ppi |
| Size | 7.1mm thick, 143g weight |
| Design | Aluminum |
| Colors | Space grey, rose gold, gold |
| Chipset | Apple A9 |
| Processor | 1.8GHz dual core Typhoon |
| Graphics | M9 6-core GPU |
| Memory | 16GB/64GB/128GB, no microSD card expansion |
| Main Camera | 12MP, dual tone LED flash |
| Multimedia | 4K UHD video, HDR |
| Front camera | 5MP selfie, Retina flash |
| Connectivity | 4G LTE, WiFi ac, Bt 4.1, GPS, NFC only for Apple Pay |
| OS |  iOS 9.0 |
| Software | Xperia UI (close to stock Android experience) |
| Battery | 1715mah batter |
| Ports | lightning port |
| Official Price | Bought from Lazada for P37500 as of October 1 |
| Availability date | Oct-15 |
| Where to buy | Official Lazada store for Apple products |
Related posts, comparisons, reviews: