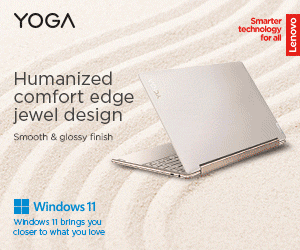 Note: If you aren't receiving emails from Gmail, send yourself a test email and check your spam and trash folders. Check that you still have free space on your Gmail account, try Gmail in a different browser, then log out and back in again.
Gmail is something that most of us use every day, and it usually works fine. Unfortunately, some consumers experience email delivery failure. There are several things you may attempt to get your emails back.
This problem can occur on your phone, PC, or tablet, therefore we'll be publishing solutions for all of these scenarios.
Main Troubleshooting
First off, let's start by going over some basic troubleshooting methods.
Send Yourself a Test Email
Although it is uncommon, Google servers do fall down for maintenance or unforeseen issues. Check Google's workplace status to discover if Gmail is presently down or was recently down. If Google's servers were briefly unavailable, it's possible that your email was not handled properly. In that scenario, we recommend requesting that your sender resend the email to you.
Check Your Spam Folder
Remember to check your spam folder! Google automatically classifies certain emails as spam, so the email you're looking for might be in there. When you launch the Gmail website or application, it appears in the upper left-hand corner of your screen. If your antivirus software has an email filtering capability, chances are the email you're looking for is either here or in the trash.
Check Your Trash
Similarly, you should check your Trash. Perhaps you misclicked or deleted an email that you were anticipating. Again, it is usual for antivirus software to delete emails that it suspects contain viruses.
Go to All Mail
Finally, on the left side of your screen, there is an All Mail option that displays all emails associated with your account. If you can't locate the email you're expecting in the Trash or Spam, then possibly the All Mail option will have it. This is also where old emails are kept. Because it only takes a swipe left or right to archive your email, you may have mistakenly sent it there.
Update you Gmail App
You should constantly keep your applications up to date. Update your Gmail app from the App Store or Google Play. An out-of-date Gmail client might cause synchronization failures and other issues, resulting in the loss of some of your emails.
Use Alternative Browsers
If you haven't discovered your email by this point, try a new browser. Because Gmail only officially supports four browsers, using any of them should offer the best results.
You may access your Gmail account via Google Chrome, Firefox, Safari, or Microsoft Edge.

These browsers should have cookies and JavaScript switched on.
Similarly, if you're using the Gmail app on your phone, try accessing Gmail on the browser on your phone. The Gmail app might occasionally experience issues, particularly while syncing and receiving emails in real time.
Try Gmail On Your PC
Those of you who use Gmail on your phones and tablets should try it on a PC. Unlike on your phone, where your app may be out of date, the browsers on your PC are always up to date. This increases its dependability, especially in cases like this, when a network or connection error might be the source of your issue.
Log Out and Back Into Your Account
Logging out and back into your Gmail account might assist resolve the issue by forcing your Gmail to sync with Google's servers. This should display any emails that were previously missing from your device.
Determine Your Gmail Account Storage
Unfortunately, limitless storage does not come cheap. Gmail has a storage limit, and if you reach it, you will no longer receive messages. By accessing your Google Drive, you can quickly check your account storage. Your storage space (which should be 15 GB for free users) will be displayed on the right side of your screen. If your storage is full, you'll have to remove items from your Google Drive or emails from your Trash to free up space.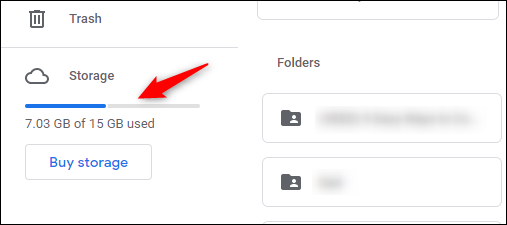 When you put an email in the Trash, Gmail does not instantly remove it. Google stores it for you for 30 days before deleting it. However, it takes up room in the Trash, so we'll have to permanently erase those. Here's how to completely erase or restore deleted Gmail emails.
Check Your Gmail Filter Settings
Filtering your emails is frequently required, especially if you begin receiving random spam emails from bots and advertisements. Unfortunately, it's likely that the email you're anticipating has also been censored.
Because the Gmail mobile app's settings are limited, you're better off doing this on your PC. If you don't have a PC, you may use your phone's browser app to access Gmail. Simply select the "Show desktop version" option on your browser app.
On your computer:
Open your Gmail account and navigate to Settings by clicking the gear symbol in the top-right corner of your screen.
Look for "See all settings" and click on it.
Navigate to the "Filters and Blocked Addresses" section.
Examine the email addresses for which you have banned or implemented filters. Unblock or unfilter the email address from which you want to receive emails.
If you unblocked or unfiltered any email address, then we recommend requesting them to resubmit their email to you. The email should now be delivered to your Gmail account without issue.
Deactivate Gmail Email Forwarding
Email forwarding is a valuable solution for consumers who are changing email addresses. Emails sent to your old email address are forwarded to your new email address. If this was accidentally enabled, your email will not receive any new messages.
For those of you who are still using the prior method's Gmail settings.
If your forwarding option was accidentally activated, you must request that the sender resend their email to you. Hopefully, this resolves your problem.
Disable Your Antivirus Software
This step only applies to individuals who use IMAP with a Windows desktop client.
Some antivirus software has an email filtering capability. This filters away emails that your antivirus suspects are infected with a virus or have dangerous intent. You should disable this option in your antivirus application and either refresh Gmail or request that your sender resend the email.
You may also use the Task Manager to prevent your antivirus application from starting automatically.
To launch the Task Manager, use Ctrl+Shift+Esc.
Look in "Startups" for your antivirus program.
Right-click your antivirus application and select "Disable" to prevent it from starting automatically.
Restart your computer to see if that resolves your email issue. Request that your sender resend the email as well. If it solved your problem, don't forget to restart your antivirus! You may enable it again by following the previous steps but clicking on "Enable" instead.
Explore Google Admin Console
This stage is mostly for people who have an email address associated with a business or GSuite subscription. If your email does not finish with "@gmail.com," you can attempt this method.
Request that one of your administrators go to admin.google.com and look for your email address. They can trace any emails sent or uploaded to you on Google's servers, even if the email did not reach your account. If the email cannot be located on Google's systems, the sender is at fault.
Google Support
If all else fails, you may always contact Google's rapid customer service system. It is critical to remember that you should only check for Google's phone number on their official contact website. There are several bogus Google support teams on the internet, so approach with caution.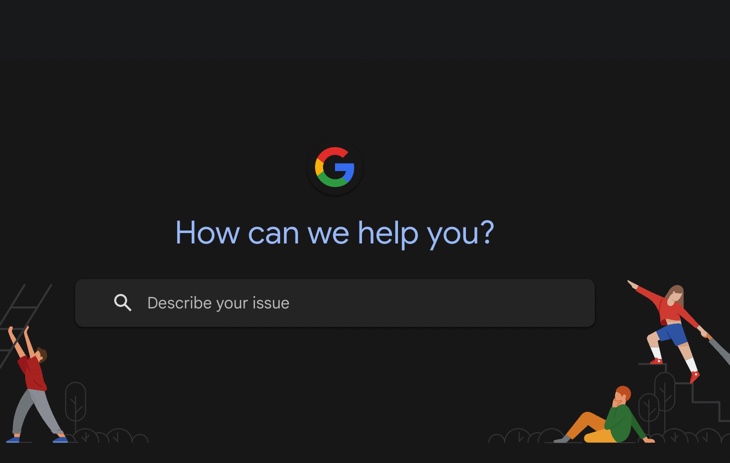 As a final option, you may always contact the Google support community for answers.