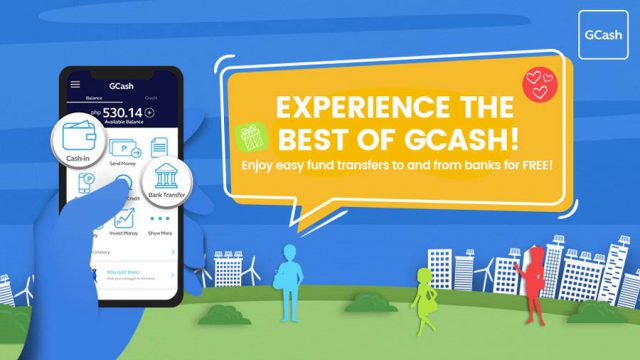 GCash offers free bank transactions in the Philippines
GCash is one of the most convenient ways of paying for things you buy from online and retail stores, settling your bills or receiving and sending money. It also offers free banks transactions like sending or depositing money from GCash to a bank or from bank account to GCash in just little as 3 minutes.
With the updated and improved service this year, GCash Fund Transfer (secured by Bangko Sentral Instapay) saves you a lot of time from going to bank offices to deposit or receive the money.
Guide on how to send or deposit money from Gcash to bank or bank to GCash for free
If already registered and verified in GCash, just send the money directly to any bank or GCash account by selecting Send Money or Bank Transfer. If not, follow the easy steps below:
Download the GCash app
Register via your mobile number (Globe, Smart, TalkNTxt, TM)
Verify your account using a valid ID
Cash-in the amount thru linking a bank account to GCash (options listed below)
Choose Send Money or Bank Transfer in the app
Key the account number, name, and amount
Tip: You can add money to GCash account by linking your Debit Card, Credit Card, PayPal, partnered Over-the-Counter stores and remittance centers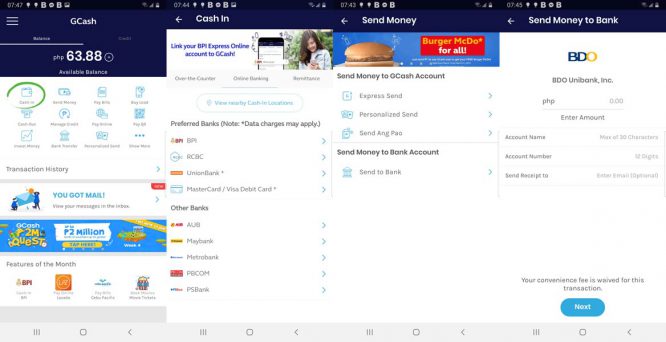 How to cash out the money via GCash
Once you received money in your GCash account, you have options to cash out and withdraw that amount by following the options below:
Over-the-Counter stores (Pawnshops, remittance centers, department stores)
ATM withdrawals using GCash Mastercard (order the card via the Gcash app)
Send the money to your bank account
If you have questions and concerns, do not hesitate to ask GCash thru their website, Facebook page, or customer service hotline GCash Cares.