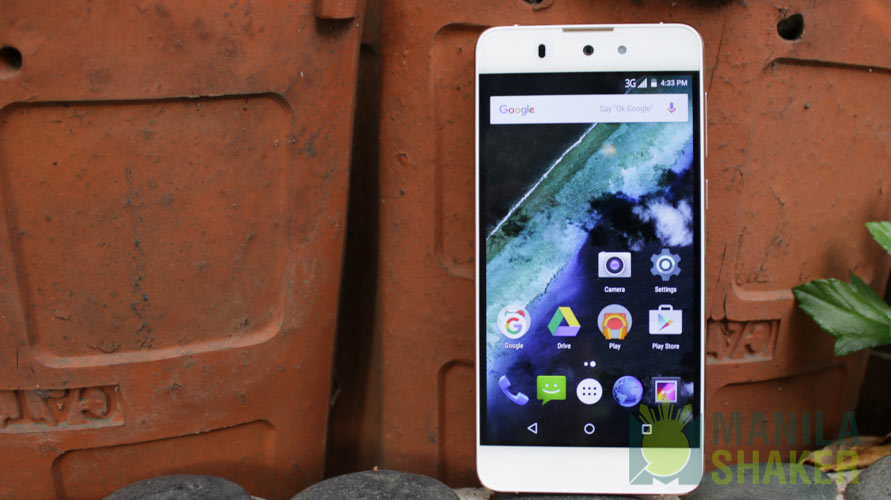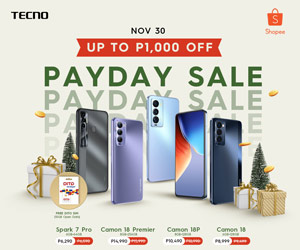 Cherry Mobile's selfie-focused handset, the Flare Selfie has been its way to ManilaShaker's HQ. With that in mind, we've decided to dive in immediately and comprehensibly reviewed the handset in it's finest hour. Let's dive in and find out what can the Flare Selfie offer as a whole?
More reviews and comparisons
What's in the retail box – Unboxing the Cherry Mobile Flare Selfie
The Cherry Mobile Flare Selfie retail box carries the typical contents of the Flare Selfie white unit, 250V 5A power adapter, a USB cable, an SIM ejector tool and Instruction manuals.  Its box design has a really snazzy looking box cover, which serves as the front cover for the retail box.
Cherry Mobile Flare Selfie white unit
250V 5A power adapter
USB cable
SIM ejector tool
Instruction manuals
Design and build
Design-wise, the Flare Selfie has a pretty simple and clean design, not too shabby, but not cheap-looking as well. The Flare Selfie's metal design is indeed very easy to look at and its metallic frames look really neat and fits well to its overall exterior design.
The Flare Selfie is sized at 8.8mm thick and 140g weight, making it an easy-to-handle device at all times. Managing the handset with one hand isn't that hard, thanks to its very smooth yet not slippery back cover.
Overall, it's build looks very functional yet not something that looks sturdy, it's designed highlights a semi-premium handset, with the functionality of handling in its pocket. Despite being built simple, it's main advantage in design is that it's simplicity fits perfectly well, despite being a very affordable handset. Its white variant adds up to its simple and clean feel, which is another good point to take.
Display and viewing experience
It's smaller 5-inch display plays a huge role in the display department. Despite being relatively harder to determine it displays's quality thanks to its smaller display, the 5-inch screen was able to showcase it's HD IPS display better. The combination is quite reminiscent of the recently reviewed, Starmobile Up Ultra.
The color on the Flare Selfie was pretty okay, nothing really that profounding, though it delivered a pretty clear display color value. However, it felt to us that the brightness level wasn't exactly that strong.  We felt as if the brightness level wasn't exactly reaching its maximum potential and thus wasn't really feeling it.
Viewing experience so far with the handset was really good, though. We've tried to look at the handset at various angles and was able to deliver a great overall view from all angles that we've done. This could mean that the 5-inch size is actually contributing to the Flare Selfie's display quality in a way that it brings out its display's full quality.
Camera performance
Cherry Mobile's Flare Selfie packs a pretty impressive and unique pair of shooters. A 16MP rear shooter backed up by a 16MP selfie shooter is what gives the Flare Selfie its "flare". Thanks to this combination of sensors, the Flare Selfie is able to perform coherently in the camera department, sometimes dishing out impressive outputs as a whole, from out-of-nowhere.
In daylight still images, the Flare Selfie is quite un "unexpected" performer, we clearly stated that because we weren't exactly expecting its impressive outputs in clear daylight. HDR shots we're also giving its competitors in the comparison a "run for their money" thanks to its impressive color blending and natural – looking shots.
In low light and night still image shooting, the Flare Selfie still performed consistently to its daylight performance, however, night outputs we're still a bit grainy. The Flare Selfie gave the Redmi Note 3 a fight it truly deserves and was able to surpass Xiaomi's budget phone in night shooting with ease.
In the line of selfies, the Flare Selfie's excellent blended white balance and exposure were seen at first glance, it dominated daylight selfie shooting, however, the huge downer is its unimpressive front flash, which barely helped in low-lit situations.
Video-wise, the Flare Selfie was pretty okay and it didn't do anything surprising whatsoever. It was good, but not something effectively good.
Performance and benchmarks
For system specs, the Flare Selfie carries around a MediaTek 6753 chip, 3GB of RAM, 16GB of ROM and microSD card limit up to 32GB. It has a pretty decent set of specs, which is quite remarkable for an affordably priced handset.
From our time with the Flare Selfie, we were able to determine that it's 3GB of RAM really does the trick. In gaming and using apps, transition and moving around was really easy. It was quite unexpected at some point.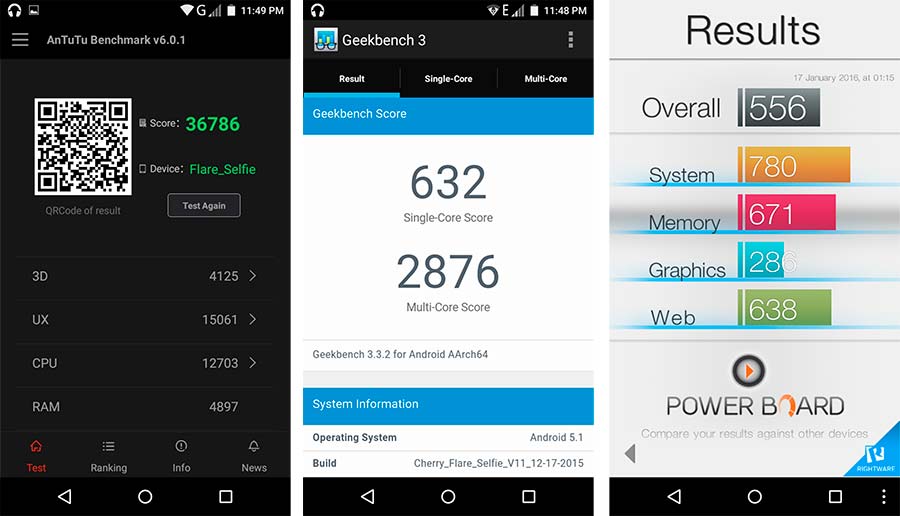 Heating issues while playing one game were felt on the device, which wasn't really that bothersome, but otherwise, could be really annoying to some users. We've only played the game for 10minutes and heating issues are already felt. Other than that, everything went from smooth.
AnTuTu ratings – 36786
Basemark OS II ratings – 556
GeekBench 3 – single: 632, multi: 2876
Software experience
The Flare Selfie packs an Android 5.1 Lollipop, with a stock Android UI running on the phone. The home screen felt really plain and bland at first sight, however swiping and moving around was pretty smooth, with less-to-no trouble in transitioning.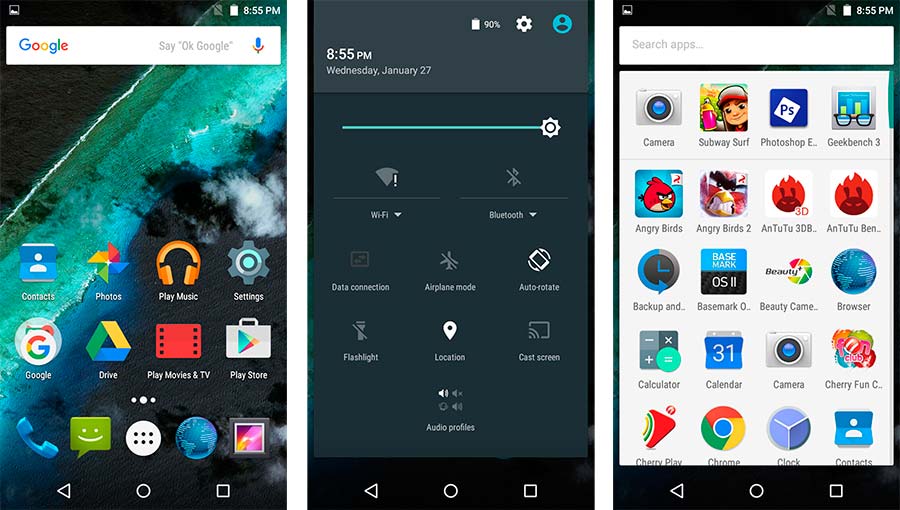 However, typical heating issues were felt on the handset with it relating more on the handset's use in apps. Another problem encountered is the fingerprint scanner, which apparently didn't work on our end, which was quite shocking. We have no idea if this is only a problem that occurred on our handset though it's important to note it here.
The Flare Selfie delivered a pretty simple yet satisfying in a sense that any other issues, other than heating ones were the only problem felt. The impressive smooth and minimalistic approach on the Flare Selfie is quite a sight to behold.
Battery life
In a battery, the Flare Selfie doesn't look really impressive on the paper, with its typical 3000mAh non-removable battery. However, when you think about it, a Php8K phone with 3000mAh battery isn't something to sway away to.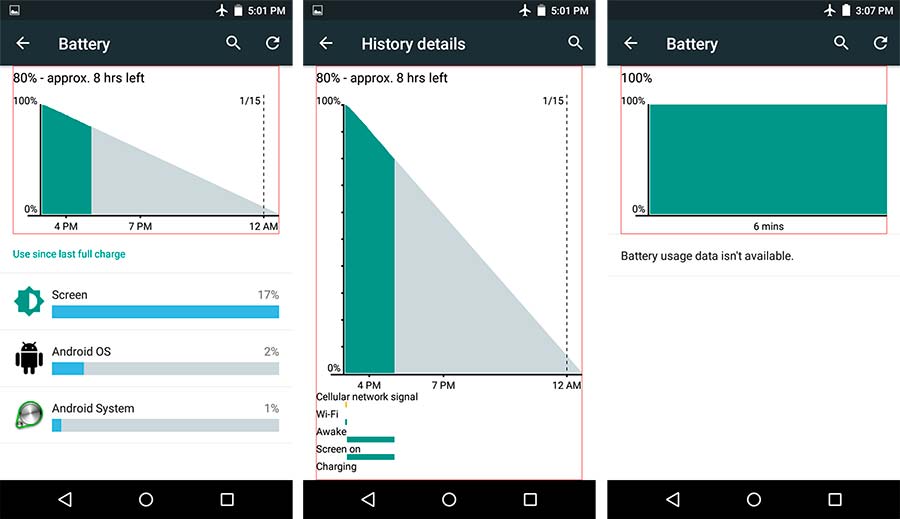 The handset had a 2-hour and 36minute charging time whilst drained and had a pretty impressive run of our battery tests. Check out the results below.
Charging speed: 2 hours and 36minutes
Moderate use: 1 day and a half (browsing, video, SMS/text, voice calls, casual games)
Video Playback: 8 hours and 40 minutes
On-screen time: 4-6 hours
Speaker and audio quality
Flare Selfie's speaker is directly located on its bottom part. Its sound outputs are somewhat in between, in terms of volume and quality. If you're close to the handset, the quality increases a bit while if you're a bit away from the handset, its sound gets a bit sloppy. However, overall it's a simply take, which is quite acceptable.
Price and value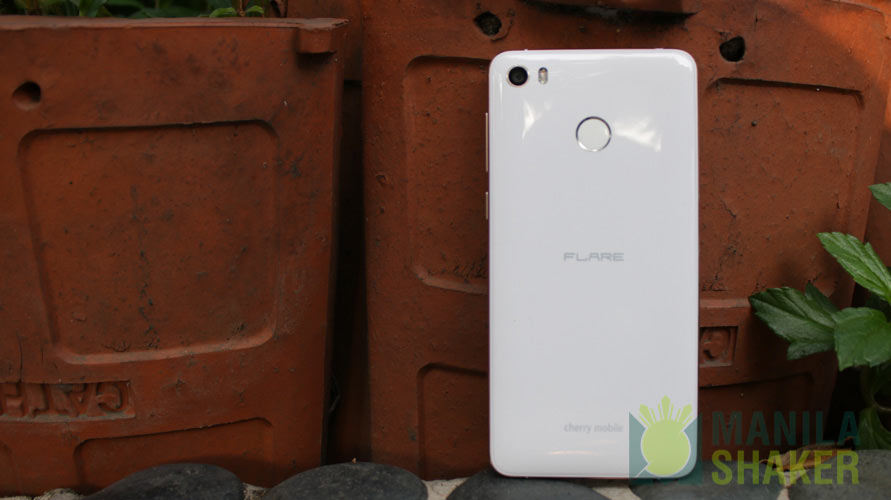 The Cherry Mobile Flare Selfie retails at Php7,999 on any Cherry Mobile PH stores nationwide. The Flare Selfie is a good deal, especially seeing that the handset performs quite well for an affordable handset.
It carries top-notch features such as fingerprint scanner and a commendable camera DUO, making the handset a top-of-the-line pick for a good yet affordable camera phone. The only sacrifice that you have to ready yourself with is the utility in the battery since it's a non-removable battery, as well as the random heating issues while playing or using an application, other than that, the Cherry Mobile Flare Selfie is a good bargain.
Cherry Mobile Flare Selfie Pros
A simple and clean design
5-inch size brings out its HD quality display better
Impressive camera DUO
Smooth software experience
No problem in using apps
Handy dandy
Affordable price
Cherry Mobile Flare Selfie Cons
Heating issues
Lousy front flash
Nothing special in the battery department
Small screen
Fingerprint scanner ain't working
Xiaomi Redmi Note 3 VS Cherry Mobile Flare Selfie video comparison
| | |
| --- | --- |
| Specs/PH price | Cherry Mobile Flare Selfie specs, PH price, features |
| Display | 5-inch 720p HD IPS LCD, 294 ppi |
| Size | 8.8mm thick, 140g weight |
| Protection | Scratch-resistant glass |
| Design | Metal and plastic |
| Chip | Mediatek 6753 octa-core |
| Processor | 1.3GHz octa-core Processor |
| Graphics | PowerVR GT6200 |
| Memory | 3GB RAM, 16GB internal, microSD card up to 32GB |
| Main shooter | 16MP rear shooter, AF, 1080p video, dual LED flash |
| Multimedia | 1080p video |
| Front-facing shooter | 16MP selfie front-facing, LED flash |
| Connectivity | Dual nano SIM, WiFi ac, 4G LTE, Bt 4.1, GPS |
| OS | Android 5.1 Lollipop, near stock UI, upgrade to Marshmallow |
| Software features | Ok google, Android TV |
| Ports and charging | microUSB, fast charging |
| Battery capacity | 3000mAh battery |
| Release date | December 2015, available online from Cherry PH |
| Official price | Php 7,995 ph Price 16GB variant |