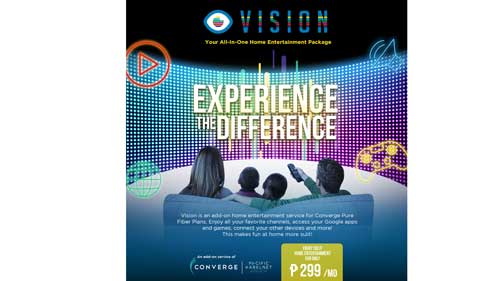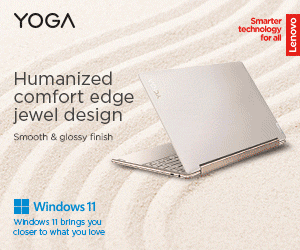 VISION is a value-added service of Converge ICT that offers an all-in-one home entertainment experience. Through this service, you get to enjoy your favorite channels, access google apps, and games, connect your devices, and a lot more! The VISION service utilizes the Xperience Box for the best entertainment experience.
The Xperience Box is needed for you to enjoy live TV from your VISION subscription plan. This device also has android TV functionalities, it also supports 4K streaming, Wi-Fi, and a digital audio interface. VISION Xperience Box does not require connectivity to any cable TV line and also allows easy connection to a mouse, gamepad, keypad, and other devices. This easy-to-set-up service comes with reliable security features and enhanced artificial intelligence that provides quick, one-click access to channels, Google apps, online games, and OTT apps like HBO Go, Amazon Prime, YouTube, and Spotify.
For an affordable price of P99/month for 65 channels and P299/month for 82 channels, VISION comes with a set-to-box called Xperience Box.
VISION Subscription Plans and pricing on top of Converge Fiber plans:
Vision99: 58SD + 7HD Channels, P99 monthly add-on fee, P50/additional outlets.
Vision299: 65SD + 17HD Channels, P299 monthly add-on fee, P150/additional outlet
Note:*maximum of 3 additional outlets only, outlets have the same plan as the mainline
New Converge subscribers can apply through gofiber.ph with the same 24-month lock-in period as their internet service. On the other hand, existing FiberX and FiberX Time of Day plan subscribers in NCR only may upgrade through the official convergeict website.
Customers have an option for an outright payment of P2,000 for the Xperience Box or an installment of P150 per month for 24 months. Those who would avail of the staggered payment for the box will have to relock-in for 24 months, while those who wish to do an outright payment will require no relock-in.