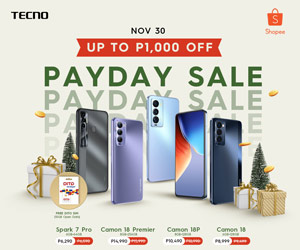 Launched back in 2016, some cheap Tecno W2 units shipped to the world — mostly Egypt, Ghana, and South Africa — with money-stealing malware out of the box. Triada malware backdoor allows xHelper, a trojan virus, to install itself on the phone. The software would then download apps, without the user knowing, and subscribe to paid services.  While Transsion Holdings, Tecno Mobile's parent company, said that it provided fixes for the malware in March 2018 and late 2019 for the trojan, the anti-fraud platform Secure-D reported that it's still blocking the suspicious software through April 2020.
According to the security firm, about 844,000 malware transactions got blocked between March and December 2019. Transsion blamed a "vendor in the supply chain process" for the spreading of malware. To top it off, TCL, another China-based phone brand, is shipping with preloaded malware as well. Secure-D, however, did not mention the specific models. 
Tecno focuses on the low-end of the market, providing very affordable phones for the masses. Just recently, the brand launched in the Philippines with its Techno Spark 5 Pro. Transsion Holdings manufacture phones for Techno, Itel, and Infinix. 
READ: TECNO Mobile to Give Infinix a Run for Their Money