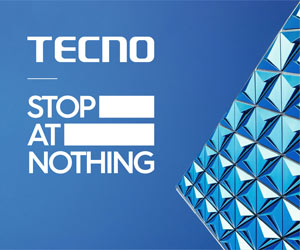 It's definitely not a first that we've had a laptop review here, but would you believe me if I told you that I won this at Asus Philippines's 10th anniversary event?
Being the enthusiast that I am, I decided to make a review of it.
Here's to hopefully the start of a regular laptop review video series. Presenting – Asus's UX430UA.
Read also:
Externals
The concentric circles give away that this is, with no doubt, an Asus laptop. Powered with a Kaby Lake CPU and up to 512GB of SSD storage, does it really stand to the test?
Despite its 15.9mm profile, which is about ¾'s of a 1-peso coin, ports weren't sacrificed. On the right is a single USB 2.0 port, an SD card reader, and activity LED's.
On the opposite edge is the power input port, USB 3.1 Gen 1, micro HDMI, combo audio jack, and a USB 3.1 Type-C port.
Despite being unable to be opened with one hand, it is nothing short of stunning once opened. It has a 14-inch panel that was made to fit in a form factor for 13-inch laptops. It is also light at just 1.25kg, allowing it to be virtually carried around like it's a large notebook – you know, the writing kind.
Equipped with the NanoEdge display – the 1080p glare-resistant panel with 7.18mm side bezels, wide 178° viewing angle, and 100% sRGB color gamut screams for color-accurate content creation and multimedia consumption.
In the topic of extended usage, Asus was kind enough to throw-in a built-in blue-light reduction filter called EyeCare for evening sessions to not disrupt sleepiness. I use f.lux on my desktop, but I have to say, this is better by at least a mile.
Above the display is an HD webcam, an ambient light sensor, and an array of microphones engineered for Cortana-voice support. The webcam works well even in subtle lighting conditions, and the mic doesn't fail to pick up my voice whenever I call for Cortana.
I find the full-sized backlit chiclet keyboard nice to type on because of its 1.4mm travel distance. It has little-to-no flex, further enhancing its premium look and overall feel.
The in-house glass-covered touchpad is good for regular day-to-day use and supports Touchpad Handwriting. Palm-rejection is present and smudges can be easily removed.
The ELAN fingerprint reader works as intended at 80% reliability.
I usually listen to our band's best cover as a speaker test despite its heavy tone, but I have to say, even without a subwoofer, the dual 3W Harman-Kardon-certified speakers are satisfying to use for general music consumption.
Specifications
What I got has the i5-7200u with 8GB of DDR4 RAM and 512GB of SATA 3 M.2 SSD. Driving the display is an integrated HD 620 which isn't really going to be good for modern-day gamers. It works good enough running some eSports titles, but for the graphics-intensive ones, it crawls.
The 802.11ac Wi-Fi card is ample enough for your connection needs that is partnered with a Bluetooth 4.1 module. Asus opted for a regular 50Wh battery that they have mentioned to last up to 9 hours.
Benchmarks
Even with the laptop not being intended for heavy prolonged use, I was genuinely curious enough to run some relevant benchmarking tools on it 10 times over while taking the averages, minimums, and maximums.
CPU
Its Cinebench performance is nothing stellar, but still impressive considering that the i5-7200u is a hyperthreaded dual-core that clocks up to 3.1GHz.
SSD Speed
SSD speeds are nearing the unsatisfactory range, considering the UX430UA's price, but still good enough for clerical tasks and instant access.
Gaming Benchmarks
Being someone who wants to try my own hand at things, I ran 3DMark's Firestrike benchmarking tool for a bit of documentation and played some famous titles.
The first game I played on this is Dota 2, running at 1366×768 with everything on either low or off, with the render scale at 85%. Surprisingly, it ran at around 60FPS, offering smooth gameplay.
Next up is Overwatch, and yes, it's able to run it at 1280×720 on the Low Preset at around 60FPS too.
Battery Life
I have no testing suite for the battery life, but over the week that I have had this laptop, I get around 7.5 hrs of sustained usage, mainly for watching anime and typing scripts for my reviews.
Personal Experience
I mostly use a computer for my own Triforce: gaming, music production, and video editing.
Making videos is good enough, provided that I only do 1080p30 content. A secondary display helps a lot and the OpenCL provides better scrubbing and rendering times than the CPU.
I personally prefer FL Studio because I'm familiar with it, and I don't really make track-heavy songs, but the responsiveness the UX430UA provides in the midst of it all is definitely a thumbs up for me.
I've shown gaming benchmarks earlier, but I really don't like using this for my regular gaming wherein I need decent details, <75FPS and a constant frame time. However, for lighter games like Rocket League and older games like SWAT 4, this is really going to be perfect.
Verdict
At Php 49,990, this sure lives up to its price but falls short when compared to its UQ brother that sports a GT 940MX which is, in my opinion, a lot better.
ASUS ZenBook UX430UA Specs and Pricing
SPECS
ASUS ZenBook UX430UA

Display
14″ NanoEdge anti-glare LED-backlit with 178˚ wide-view technology; 1920 x 1080 Full HD native resolution with wide 100% sRGB color gamut

7.18mm-thin bezel with 80% screen-to-body ratio for larger visible screen area

ASUS Eye Care technology for up to 30% blue-light reduction

Size

Height: 1.59 cm (0.63 inches)
Width: 32.4 cm (12.76 inches)
Depth: 22.5 cm (8.86 inches)
Weight: 1.25 kg (2.76 pounds)

Design
Metal unibody frame with nanoimprint lithography*
Colors

Royal Blue, Rose Gold (with NIL* finish), Quartz Grey, Shimmer Gold (standard finish)

Chipset
LGA 1151
Processor

Intel® Core™ i7-7500U processor

2.7GHz dual-core with Turbo Boost (up to 3.5GHz) and 4MB cache

Intel® Core™ i5-7200U processor

2.5GHz dual-core with Turbo Boost (up to 3.1GHz) and 3MB cache

Intel® Core™ i3-7100U processor

2.4GHz dual-core and 3MB cache

Graphics
Integrated Intel HD Graphics 620
Memory
4GB / 8GB / 16GB 2133MHz DDR4 onboard
Storage
128GB / 256GB / 512GB SATA3 M.2 SSD
Interface

1 x Type-C™ USB 3.1 Gen 1 with support for external display
1 x Type-A USB 3.1 Gen 1
1 x USB 2.0
1 x Micro HDMI
1 x Combo audio jack
1 x SD Card reader

Keyboard and Touchpad

Keyboard

Full-size backlit, with 1.4mm key travel

Touchpad

Glass-covered with optional integrated fingerprint sensor supporting Windows Hello; intelligent palm-rejection and handwriting input support

Precision touchpad (PTP) technology supports up to four-finger smart gestures

Audio

Dual 3W speakers

ASUS SonicMaster stereo audio system with surround-sound; smart amplifier for maximum audio performance

Array microphone with Cortana voice-recognition support

3.5mm headphone jack

Long-travel voice coils for improved low-frequency response

Certified by Harman Kardon

OS
Windows 10 Pro/Home
Wireless Connectivity

Wi-Fi
802.11ac Wi-Fi, IEEE 802.11 a/b/g/n compatible

Bluetooth
Bluetooth 4.1

Battery

Up to 9 hours of battery life

50Wh 3-cell lithium-polymer battery

65W power adapter
(Output: 19V DC, A, 65W)
(Input: 100-240V AC, 50/60Hz universal)

Included in the Price

ZenBook UX430

Protective sleeve (optional)

Micro HDMI to HDMI dongle (optional)

USB to LAN port dongle (optional)

Official Price
Php 49,990
Availability date
May 2017
Where to buy
ASUS stores and authorized resellers