With the restructuring happening inside Asus at the moment, there is a possibility that they might focus solely on the ROG gaming phones and bury its Zenfone brand. If indeed it will happen, Asus will surely offer a gaming ROG Phone but in a budget.
So what are the key specs and features we wanted to see on their next ROG Phone Lite or Phone S? Below is a list of Top 5 Features that we wanted to see on the next cheaper ROG Phone.
READ: Asus ROG Phone vs Xiaomi Black Shark Helo
AMOLED Gaming Screen
Frankly speaking, AMOLED display on a gaming phone is harder to produce because of the refresh rate limitations compared to the LCD screens. But given that Asus has made it possible on the current ROG Phone, the company should also offer 90 Hz capable AMOLED screen on the next ROG gaming phone.
5000 mAh Battery Capacity
Samsung is allegedly bringing a 5000 mAh-equipped midrange called the Galaxy M20. In order for Asus to standout over the competition, they really need to put a large battery with at least 4000 mAh minimum on their gaming phone. Having a 5000 mAh will beat the major brands and attract the mobile gamers.
Triple camera with 48MP + 3D ToF
It's already happening, 48MP sensor is coming to midrange and flagship phones in 2019. True to affordable phones like the Huawei Nova 4 and Xiaomi Redmi 7 series, the 48MP camera is a big thing for consumers and we wanted to see it on the Asus phone paired with two lenses.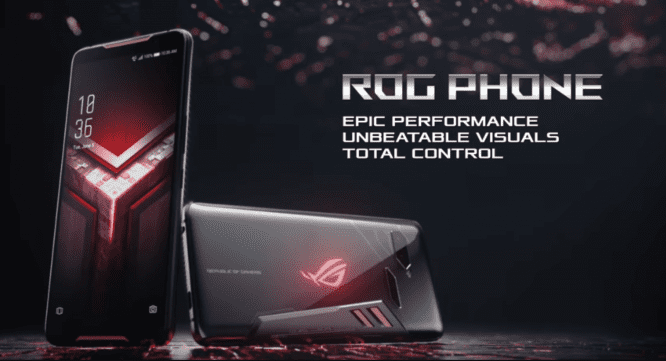 Snapdragon 855 chipset and min. 8GB RAM
If Xiaomi and other brands can do it, Asus could also do it. They should really bring the latest Snapdragon 855 CPU inside on their next ROG Phone without putting a $1000 price mark. Both the upcoming Mi 9 and Black Shark 3 are confirmed to be powered by the Snapdragon 855 and a whopping 8GB RAM.
$500 to $600 price range is the key
Asus Zenfone 5Z was launched for $500 price and it packed powerful hardware including the Snapdragon 845 last year. And it's no question that Asus could make it happen this year again but with the more aggressive ROG branding. A sub-$600 or P30,000 Philippine pesos pricing is a sweetspot for gamers and multimedia prosumers.
READ: Qualcomm Snapdragon 855 vs Apple A12 vs Samsung Exynos
Launch the Asus ROG Phone budget version in mid-2019
Lastly, one of the major disadvantages of Asus since the first gen Zenfone is the timing and availability. They've always announced their phones pretty far from the release date and availability making the fans opt for other brands. If the brand could fix this, then they might convince the significant number of fans to stick with the ROG brand instead.
What features do you want to see on the next Asus ROG Phone? Let us know in the comment section.