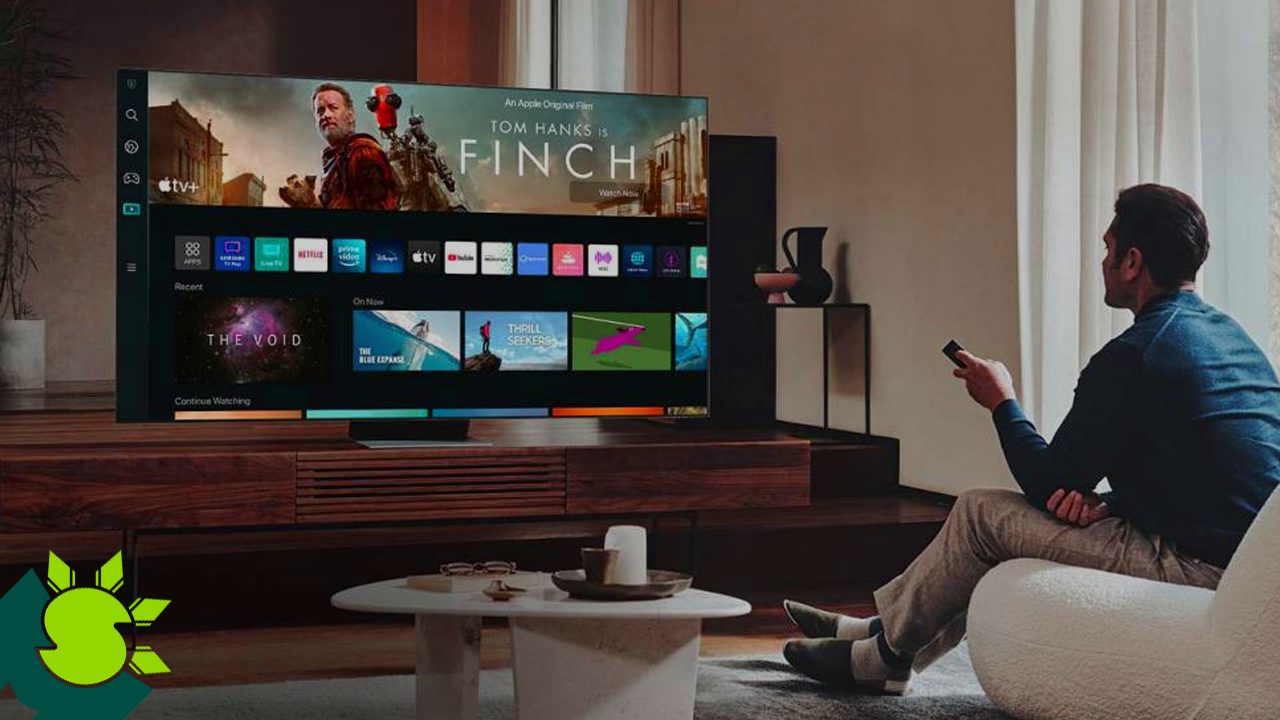 What to Look for in a 65-inch TV in 2022
TV makers enjoy inventing new marketing buzzwords to promote their goods, so it's easy to become perplexed while determining which TV is ideal for you. Fortunately, remembering a few fundamental things can help you choose the best television.
One of the most crucial features to look for in television is its display technology. On the market, you'll mostly find OLED and LED-backlit LCD TVs (also known as LED TVs). Because of their self-emissive pixels, OLED TVs have perfect blacks and a near-infinite contrast ratio, resulting in amazing image quality. However, OLED TVs are more costly than LED TVs, have lesser brightness, and can suffer from burn-in.
LED TVs, on the other hand, are often less expensive and have higher brightness, making them ideal for brilliantly lit and sunny spaces. They cannot, however, equal the contrast ratio or black depths of OLED TVs. However, technologies such as full-array local dimming (FALD) and quantum dots can considerably improve an LED TV's picture quality.
Another important factor to consider is the use case. For example, do you like to play video games, watch movies, or do a little bit of everything? Gaming requires features such as HDMI 2.1 capability, a higher refresh rate screen, and a variable refresh rate (VRR). Moviegoers, on the other hand, may desire improved HDR compatibility, upscaling capabilities, and advanced image processing.
Finally, with practically every TV now being smart, it's important to consider the smart TV platform utilized on the set. So, if you prefer one platform over another, seek for it while shopping for a new TV. However, you may always purchase a streaming device to use a different platform on the TV of your choice.
Let's get started with our suggestions.
Related: AMOLED Display vs LCD: Which One Is Right for You?
 LG C1: Overall Best 65-inch TV
LG's OLED TVs have routinely ranked among the finest on the market in recent years, and the LG C1 is no exception. It is a wonderful television for the majority of applications and has a number of intriguing features. So, if you want a 65-inch TV, the LG C1 is your best choice.
The C1 has a number of appealing features. It has a lovely design and an outstanding build quality. Furthermore, the TV has a 4K OLED display, which results in perfect blacks and a near-infinite contrast ratio, making it ideal for dark-room watching.
Although the C1's OLED display may not become bright enough for well-lit spaces, it provides a superb HDR experience. And, because LG has added Dolby Vision IQ, HDR10, HDR10+, and HLG compatibility, you'll have plenty of HDR material to watch. Dolby Vision IQ is an improved version of Dolby Vision that allows TVs to adapt their HDR performance to fit the lighting conditions in the room.
The LG C1 also shines in terms of gaming, with four HDMI 2.1 connectors for next-generation gaming. So, whether you have an Xbox Series X or a PlayStation 5, you'll be able to play games in 4K at 120 frames per second. There is also support for AMD FreeSync, Nvidia G-Sync, and HDMI Forum VRR to prevent screen tearing.
One disadvantage is that the LG C1 is prone to burn-in due to its OLED display, although the firm has included many options to assist you to avoid it.
Hisense 65U7G: Best 65-inch for Budget TV
Budget televisions have come a long way in recent years, and purchasing one no longer implies receiving subpar performance. Some TVs, such as the Hisense U7G, may even compete with high-end models.
The Hisense U7G is a fantastic all-around TV. Whether you want to watch movies and TV shows or play games, the U7G excels in almost every situation. It also has a nice design and a high build quality.
In terms of visual quality, the TV's quantum dot technology and LED illumination produce brilliant colors and excellent brightness. It also boasts a high native contrast ratio and generates deep blacks, so if you enjoy watching TV in the dark, this is the TV for you.
Furthermore, the TV has all important next-generation gaming technologies such as a 120Hz panel, two HDMI 2.1 connections, AMD FreeSync VRR compatibility, and Auto Low Latency Mode (ALLM). It also has a very minimal input latency and a quick reaction time.
Android TV controls the software, so you'll get a good, smooth interface with a large app selection that includes all prominent streaming services.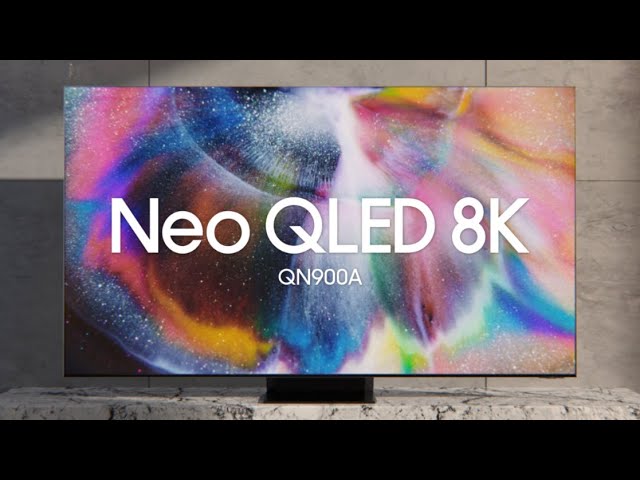 Although 8K content is still uncommon, 8K TVs are an amazing way to enjoy cutting-edge television technology while also future-proofing your home theater. If you're ready to make the switch, the Samsung QN900A is the best option.
The QN900A, which is part of the company's 2021 8K collection, is a sleek-looking TV with a small profile and an edge-to-edge design for an immersive experience. It will look great whether hung on the wall or placed in an entertainment center. The television is extremely well-made and feels as expensive as it is.
To provide rich colors and excellent brightness, the QN900A has a Mini-LED backlit LCD screen with a quantum dot layer. To improve viewing angles, the business has also integrated its Ultra Viewing Angle technology.
While there isn't much native 8K material available, the Samsung QN900A excels at upscaling, so 4K, 1080p, 720p, and even 480p film appears great on the set.
If you enjoy gaming and want to experience 8K gaming, you'll be pleased to discover that this TV excels in this regard. It not only boasts a minimal input latency and fast reaction time, but it also supports Nvidia G-Sync and AMD FreeSync VRR formats. Furthermore, the TV's four HDMI connections are all HDMI 2.1, allowing you to game in 4K at 120fps or 8K at 60fps.
Unfortunately, the QN900A has a low native contrast ratio, however, the inbuilt full-array local dimming greatly improves it. As a consequence, the TV delivers deep blacks, but some blooming is visible in gloomy settings. There is also no Dolby Vision support, however, there is HDR10, HDR10+, and HLG.
LG G1: Best 65-inch for Gaming TV
There is no better option for television to accompany your new Xbox, PlayStation, or game PC than the LG G1. It has almost every gaming feature imaginable, including a 120Hz display and four HDMI 2.1 connectors for 4K gaming at 120fps. You also get AMD FreeSync, NVIDIA G-Sync, and HDMI Forum VRR compatibility.
Furthermore, the TV includes ALLM, which turns the G1 into Game Mode when a game is initiated on a connected console. It also boasts very minimal input latency and a fast reaction time, resulting in a lag-free and immersive gaming experience.
The LG G1 is one of the company's most visually appealing TVs. It has LG's Gallery design, which is particularly appealing if you intend to wall hang it. The TV also includes the new and brighter OLED Evo panel, which is one of the TV's attractions.
While the improved brightness isn't noticeable in SDR video, it really shines in HDR. And, because the TV supports Dolby Vision IQ and HDR10, you'll have plenty of HDR material to choose from.
The G1's visual quality is excellent, as it is with other OLED TVs. You get great blacks, which makes other colors on the screen pop. The TV also handles reflections and glare well and has a broad viewing angle.
Unfortunately, because the television is intended to be wall-mounted, LG does not provide a tabletop stand in the package. In addition, OLED burn-in is a concern for the LG G1, but the firm is alleviating the issue with a five-year limited guarantee on the display.
Sony A90J: Best 65-inch TV for Movies
For good reason, the Sony A90J is the company's flagship OLED television. It has remarkable image quality, excellent HDR performance, and excellent color accuracy. So, if you watch a lot of movies, there is no better alternative on the market right now than the Sony A90J.
The A90J can achieve some of the greatest brightness levels for an OLED screen, beating pretty much anything on the market, thanks to the company's XR OLED Pro technology. When combined with the OLED screens' typical immaculate blacks, you get a fantastic contrast ratio.
While most current televisions are not noted for their sound quality, the Sony A90J is an exception. It features one of the greatest sound systems available on television, and you'll be astonished at how deep and loud it can become. Of course, it's not the same as having a specialized soundbar or speaker system, but the Sony TV's audio performance distinguishes it from other premium televisions.
The TV also performs an excellent job of upscaling content, so you'll have no trouble watching your DVD library. There is also compatibility for Dolby Vision, HDR10, and HLG, giving you access to a plethora of HDR movies.
TCL 65R635: Best 65-inch for Roku Smart TV
The TCL R635 is your best option if you like the Roku smart TV platform and want it on your next set. It is not only an outstanding Roku TV, but it is also quite affordable.
The TCL R635 is a 4K LCD TV with Mini-LED backlighting and quantum dot technology, which means it creates beautiful, lifelike colors with high brightness levels. It also supports HDR video in Dolby Vision, HDR10, and HLG formats.
Because of its Vertical Alignment (VA) panel, the TV boasts an amazing contrast ratio, which is further enhanced by full-array local dimming. Local dimming, on the other hand, causes a blooming and black crush on the TV.
Furthermore, the R635 lacks next-generation gaming features since TCL has not included any HDMI 2.1 connections on the TV, preventing you from gaming in 4K at 120fps. However, because the TV has a minimal input latency and a fast reaction time, you'll be able to play games in 1440p @120fps on Xbox Series X or 1080p @120fps on PS5. VRR and ALLM support are also available.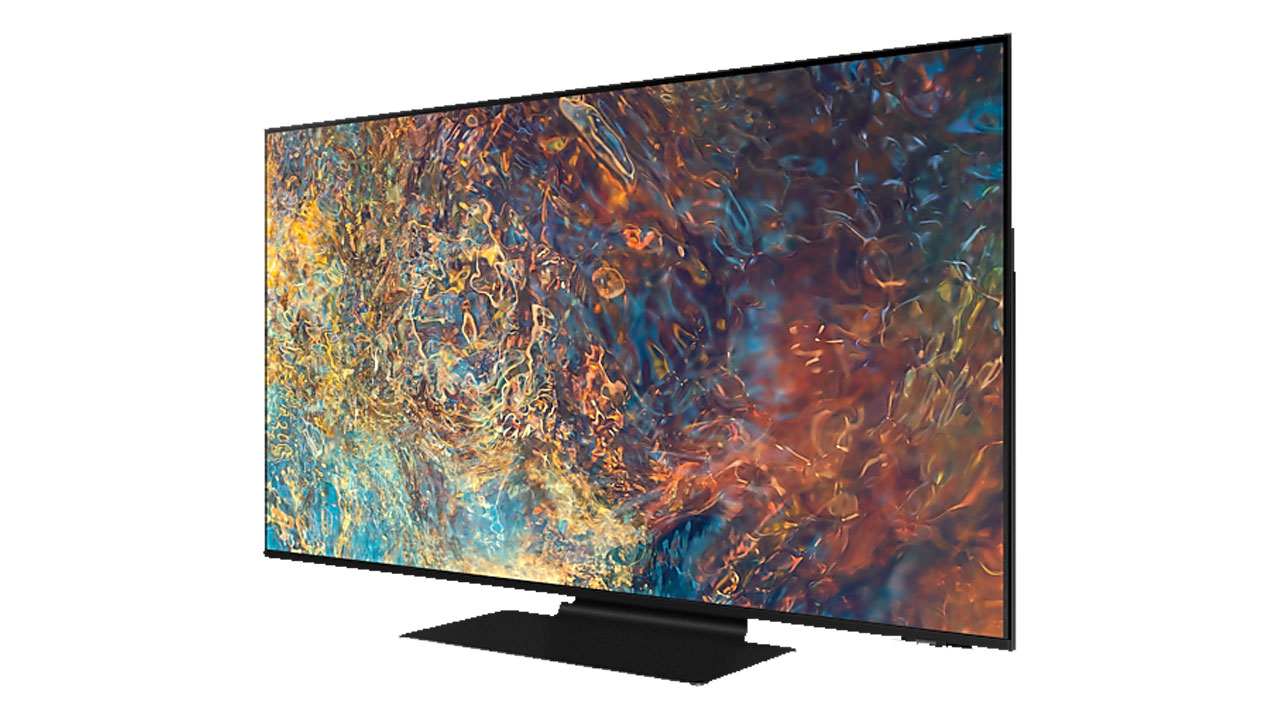 While OLED TVs are excellent for viewing in low-light conditions, they do not produce enough brightness to combat glare in well-lit environments. So, if you're looking for a new TV for a room with a lot of light, go with an LED TV, and the 65-inch model we recommend is Samsung's QN90A.
It is a member of Samsung's Neo QLED range, which means it has Mini-LED illumination rather than regular LED backlighting. Furthermore, as the name QLED suggests, the QN90A employs quantum dot technology to produce realistic colors and a wide color gamut.
Thanks to its support for HDR10+ Adaptive, the QN90A can dynamically improve the HDR10+ content by leveraging its metadata and the room's lighting conditions. As a result, the HDR performance of the TV is excellent. Samsung's AI-based upscaling is also quite good, and everything from 480p DVDs to 1080p video looks fantastic in 4K.
In addition, the Samsung TV offers a great native contrast ratio that FALD further improves. However, local dimming causes some blooming around bright objects.
You'll be pleased to learn that the TV supports next-generation gaming capabilities like as 4K gaming at 120fps, VRR, and ALLM. Unfortunately, just one HDMI 2.1 port is available. However, if you don't need an OLED panel but still want a superb TV, the QN90A is unbeatable.
---
READ NEXT