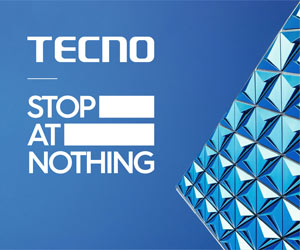 The Department of Health (DOH) advised the public to be heedful of the six common diseases this summer season, as they wish for Filipinos to have an enjoyable and healthy summer.
"This year, the Holy Week signals the start of summer vacation activities, thus, we are urging the public to keep themselves healthy and fit in the midst of their busyness," said Health Secretary Janette Loreto-Garin.
The six common summer diseases or conditions dubbed as 6S are:
Sore eyes
Sunburn
Sipon at ubo (Cold and Cough)
Suka at tae (Vomiting and Diarrhea)
Sakit sa balat (Sin Disease)
Sakmal ng aso (Dog Bite)
Sore Eyes
Sore eyes or conjunctivitis, when mistreated, can lead to blindness. More than just eye irritation, it can easily be due to harmful bacteria or viruses that easily spread to other people. Hand washing can limit its spread. Health experts advise not to use eye drops without consulting a doctor.
Sunburn
Sunburn can be prevented if you hold your outdoor activities in the early morning or late afternoon. Avoid direct exposure to sun between 10am-2pm. Hide in the shade or seek cool places to prevent the ill-effects of too much sun exposure. Use sunscreen appropriately, like choosing a product that retards against both UVA and UVB rays, with at least an SPF30, applying it 30 minutes before actual sun exposure. Re-apply if exposure will be extended and do not forget the ears, nape areas and feet.
Heat stroke is a more serious consequence of too much exposure to sun. This can be avoided by drinking 8-12 glasses of water a day. Holy Week penitents can also benefit from these tips.
Sipon At Ubo (Cough and Cold)
Sipon at ubo easily spreads even during the summer months, as erratic weather bring sudden downpours from time to time. Senior citizens are advised to get vaccinated against influenza before the flu season begins in June.
Suka at Tae (Vomiting and Diarrhea)
Suka at tae follows the consumption of contaminated food or drinks. Be cautious of street foods and also those prepared for out-of-town trips. Remember that food spoils easily during the hot summer months. Always have oral rehydration salt solution ready in case one suffers diarrhea. Seek early consultation to prevent severe dehydration.
Sakit sa Balat (Skin Disease)
Sakit sa balat is another common summer disease in areas where water becomes scarce and that daily bathing is compromised. Usually, inmates in crowded prisons suffer boils due to heat and congestion.
Also, skin diseases abound when one swims in dirty water or unmaintained public swimming pools. Remember to take a bath before and after plunging into the pool and please do not urinate in the pool. However, the real danger in swimming is drowning. Children should not be left alone in the pool or beach.
Sakmal ng Aso (Dog Bite)
Sakmal ng aso can lead to rabies if wounds are not washed and cared for properly. Make sure dogs are vaccinated against rabies. If you sustain dog bites, visit the animal bite center to get rabies vaccination immediately.
"Remember to keep yourself healthy and safe. Let us all have an enjoyable, disease-free, and injury-free summer. May papel tayong pangalagaan ang ating kalusugan" Garin concluded. Visit DOH's official website for more details.
Have anything to add about the story? Share it in the comments below.