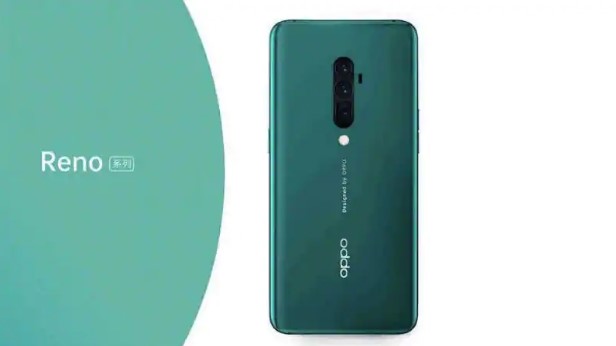 In case you didn't know, OPPO is about to launch its latest sub-brand in the Philippines — Reno. This isn't the first time the company is introducing a new brand, as it already did first with Realme — a budget-focused smartphone lineup. But this time, OPPO is playing with the bigs.
There are four smartphones from Reno's lineup — all coming between an estimated price of P19k up to P30k. We know — the price is a bit steep compared to other brands like Redmi, but then again, it's about the high-end market. Now that flagship phones from Samsung and Apple are reaching the P50k ($1000USD) mark, Reno is looking a significantly less expensive alternative especially for those who are looking for trend-setting features. That said, we list the top features of Reno smartphones.
READ: OPPO Reno is Finally Launching in the Philippines
Best Features of OPPO Reno
Periscope Camera
Introduced first by Huawei P30 Pro, OPPO Reno 10X Zoom Edition is the only alternative that sports a periscope camera, with almost the same quality as the current Huawei flagship. In fact, it has been long teased to provide up to 60x digital zoom vs 50x of the P30 Pro. Other than that, you also get the same 5x optical zoom and 10x hybrid zoom. If you want to get closer to your subjects, the 10X Zoom Edition is the next option especially now that Huawei will lose support from Android.
Unique Pop-up Selfie Camera
Ever since Vivo Nex, we've seen tons of the same iteration of pop-up selfie cameras. While it's not a popular feature in the US, it's already a common thing in Asia, particularly the Philippines. If you want to stand out, the standard and 10X zoom editions of Reno sport the shark fin pop-up selfie camera. It's similar to the Find X but raises only half of the motorized part. Also, it houses a 16MP selfie sensor.
True Fullscreen Display
In conjunction with the selfie camera is the display, albeit a fullscreen for that matter. With the introduction of pop-up cameras, the era of the notch is slowly fading away. Some might have gotten used to notches, but others aren't really fond of them especially the bigger types. If one really wants an immersive experience out of a phone, Reno provides that with a true fullscreen display. It even boasts an 86.8% screen-to-body ratio.
READ: Oppo Reno Gundam Edition Revealed with Centered Pinhole Camera

Great Cameras
In case you didn't notice, the entire Reno lineup has one thing in common — great cameras. From the Reno Z up to the Reno 10x Zoom, the main camera is consistent — featuring the 48MP Sony sensor — a flagship camera sensor that can pull in the most details out of a scene.
Both the Reno and Reno Z come with dual cameras — 48MP main + 5MP depth. While the Zoom edition gets special treatment with the addition of 13MP periscope + 8MP ultrawide. All three make use of a 16MP selfie sensor except for the 32MP sensor on the Reno Z.
AMOLED/OLED Display
Finally, AMOLED is becoming more common on smartphones. There's a reason why Samsung phones are just way better when putting it side-by-side with other phones — it's the AMOLED display. With Reno Z, it already sports the same type of panel, providing saturated colors and deep blacks. As for the rest, OLED panels are used — delivering DCI-P3 and HDR standard(10x Zoom). In other words, there's wider coverage of colors for a more accurate display.