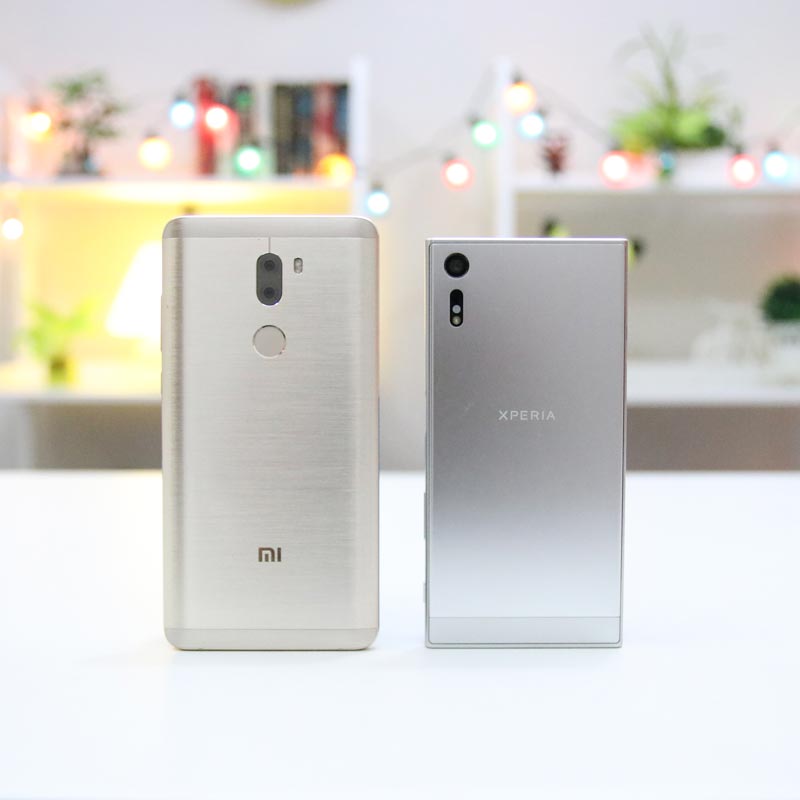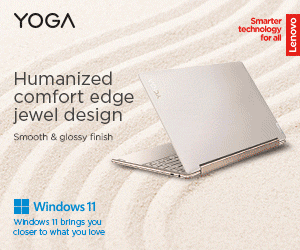 It's the battle of the flagship phones between Sony Xperia XZ and Xiaomi Mi 5s Plus. With the Xiaomi coming in with a cheaper price tag and the latest high-end Snapdragon CPU, does it have what it takes to be a flagship killer? Let us find out in our review.
Design and build
To start things off, Sony's flagship phone is made of aluminum with the back made from ALKALEIDO material that adds depth, shine and brightness to it. It is designed with squarish exterior with rounded edges and has "loop surface" design giving a pure and clean look. Up front is where the NFC is located beside the front camera and speakers which are located at the top and bottom of the glass display. At the top, sits the headphone jack and at the bottom is the USB Type-C port. On the right side, houses the camera shutter button, volume rocker, and power button which doubles as a fingerprint scanner and the hybrid dual sim card slot on the left side. The device is also IP68 verified dust-proof and waterproof over 1.5meter and 30minutes.
Xiaomi's flagship phone too is made of aluminum with a curved back and the antenna lines are found all around the edge of the device. The chin house the three capacitive buttons, on the right side, is the volume rocker and the power button, on the left side is the hybrid dual sim card slot and on the back is the fingerprint scanner. At the top, sits the headphone jack and at the bottom is the USB Type-C port with two speaker grills.
Both devices feel solid and can be used by one hand despite its size, you might just have to adjust with Sony's flagship if you are reaching for the volume rocker but overall both devices look good in their own ways. It is a bit hard to choose between the two but if we are to consider the IP68 rating we have to give it to Xperia XZ.
Display
Both devices pack an IPS LCD 1080p display but Xperia XZ's 5.2″ screen has a higher pixel density at 424ppi compared to Mi 5s Plus' 5.7″ screen at 386ppi due to its screen size. The former used TRILUMINOS display technology to produce a wider range of colors for richer and more vivid color. The Mi 5s Pls appears to be brighter than Xperia XZ but the latter is a more vibrant. Nevertheless, both devices produce great display and will come down to user preference.
Camera
Sony's flagship comes with 23MP f/2.0 shooter with 1/2.3″ sensor while Xiaomi's flagship shooter has dual 13MP f/2.0 with 1/3″ sensor. Xperia XZ's 23MP with triple image sensing technology captures images accurately and vivid colors than Mi 5s Plus regardless if it is during daylight or night time.
The 13MP selfie camera of Sony captures wider range and natural colors but during night shooting, Xiaomi's 4MP selfie camera appears to be brighter.
Xperia XZ can record up to 1080p @ 60fps while Mi 5s Plus can record up to 4k resolution @ 30fps. On our test, we set it under 1080p 30 fps. The Xperia XZ supports 5-axis stabilization that helps in taking still photos and videos.
Performance
Antutu benchmark shows that Xperia XZ's Snapdragon 820 beats Mi 5s Plus' Snapdragon 821 by a slight margin but both devices perform well and there were hardly lags during the entire usage. Though when opening some apps, the Mi 5s Plus loads faster.
Battery
The Mi 5s Plus 3800mAh battery lasts longer than Xperia XZ 2900mAh battery on endurance test with both can last up to 4hrs screen on time. The Xperia XZ charging time is almost twice the charging time of the Mi 5s Plus from zero to 100 percent.
Audio
Both devices have dual speakers and produce clear and loud audio but Xiaomi's flagship is louder, additionally, Sony's flagship bass output is noticeable and supports 24-bit Hi-res audio if used with audio accessories.
Pricing and verdict
Xiaomi Mi 5s Plus starts at $425 or P20,500 pesos for the 4GB/64GB variant and $475 or P23,000 pesos for the 6GB/128GB variant while the Sony Xperia XZ is estimated at $650 or P32,000 pesos.
Xiaomi Mi 5s Plus' fast charging feature, beautiful design, and cheap price tag clearly want to make a statement on the current premium line of smartphones while Sony Xperia XZ offers dust and water resistant phone, great camera quality, hi-res audio and clean aluminum design for a hefty price tag.
For the winner of this comparison, we have to give it to Xiaomi Mi 5s Plus due to the reasons mentioned earlier but if budget is not a problem with you and you are a big fan of Sony, it won't disappoint you as your daily driver.
What do you think of our latest comparison? Let us know in the comments section below. If you have any questions, tweet those questions @thenotyourtype.
Sony Xperia XZ vs Xiaomi Mi 5s Plus Comparison + Video Review
http://www.youtube.com/embed/2RbjK356Okk?version=3&rel=1&fs=1&autohide=2&showsearch=0&showinfo=1&iv_load_policy=1&wmode=transparent
| | | |
| --- | --- | --- |
| Full Specs | Sony Xperia XZ | Xiaomi Mi 5s Plus |
| Display | 5.2-inch 1080p FHD IPS LCD, 424 ppi | 5.7-inch Full HD 1080p IPS LCD, 386 ppi |
| Design | Curved glass, curved aluminum | curved glass, all-metal or aluminum |
| Chipset | Snapdragon 820 quad-core processor (high-end chip for early 2016) | Qualcomm Snapdragon 821 quad-core processor (high-end chip for late 2016) |
| CPU | Quad core at 2.1GHz speed | Quad-core at 2.35GHz processor |
| Chipset | Adreno 530 graphics | Adreno 530 graphics |
| Memory | 32GB internal storage, microSD card up to 256GB | 64/128GB internal storage, UFS 2.0 speed, up to 256GB microSD |
| Camera | 23MP f2.0 main sensor (IMX300), LED Flash, PDAF, laser focus, 4k, 5-axis stabilization | 13MP dual cameras with one monochrome, dual tone LED flash, 4K video, Phase Detection |
| Selfie | 13MP f2.0 front-facing, 1080p video, wide-angle | 4MP f2.0, 1080p video |
| Connectivity | WiFi 802.11ac, 4G LTE, Dual-SIM (hybrid), Bluetooth 4.2, NFC, GPS | 4G LTE, Dual SIM (hybrid), WiFi ac with MIMO, Bluetooth 4.2, GPS, NFC |
| Security | Fingerprint scanner | Fingerprint scanner |
| OS | Android 6.0.1 Marshmallow, upgradeable to 7.0 Nougat | Android 6.0 Marshmallow, MI UI 8.0 |
| Battery | 2900mAh battery capacity, Quick Charging 3.0 | 3800mAh, Quick Charge 3.0 (~70% in 30 minutes) |
| Ports and charging | USB Type-C with 2.0 speed | USB Type-C, USB OTG |
| Audio | High-res 24bit audio, stereo speakers, FM Radio | Mono speaker |
| Release Date | September 2016 availability in the Philippines | October 2016 in China and online stores in the Philippines |
| Official price | estimated at $650 or P32,000 pesos price official SRP from Sony Philippines | $425 or P20,500 pesos for the 4GB/64GB variant and $475 or P23,000 pesos for the 6GB/128GB variant |