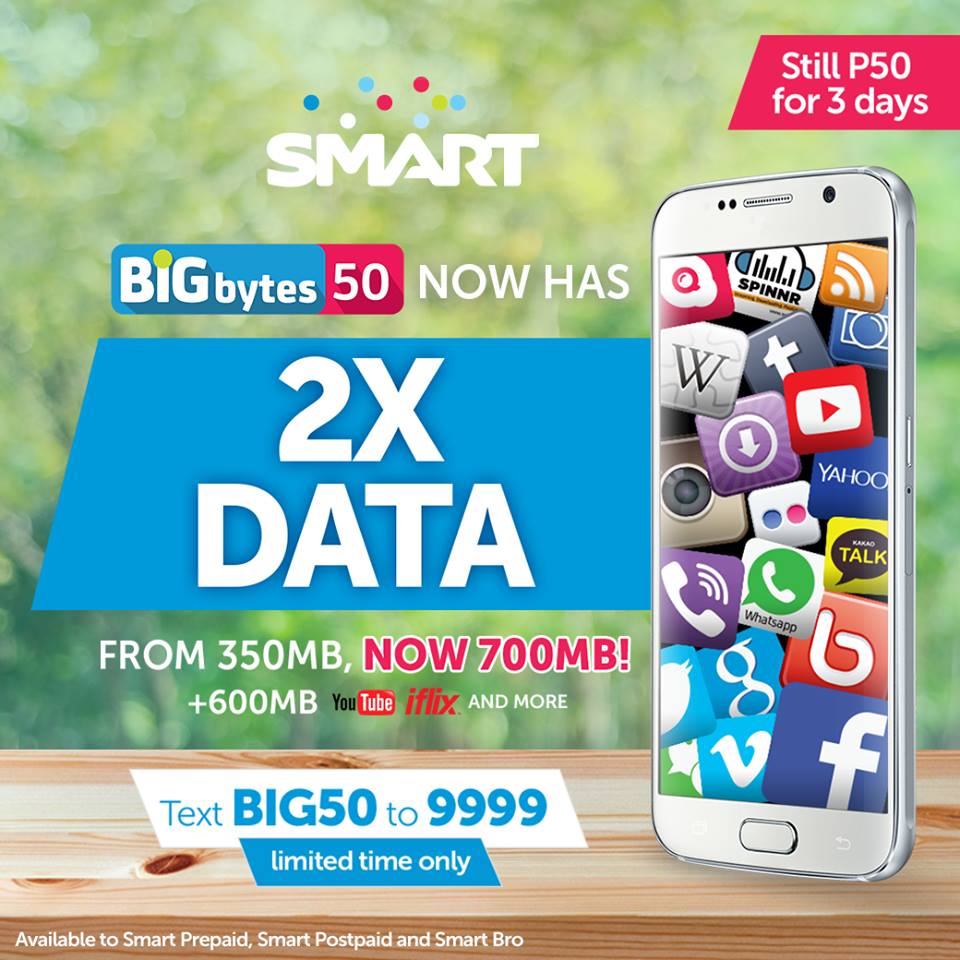 Smart communications recently upgraded their Big Bytes 50 promo by doubling out the given data from the offer. Let's dig in further and find out more about the promo upgrade and all its glory.
More posts and reviews can be found here
Big Bytes 50 now brings bigger data
Smart's Big Bytes 50 will start now give double the data from 350MB to a whopping 700MB of data allowance, with 600MB streaming for Spinnr, iflix, YouTube, Vimeo, Dailymotion, Dubsmash & Skype Qi. The promo kept its 3-day mark as it is though the huge data leap should be enough to satisfy any Smart big bytes user.
How to register to Smart Big Bytes 50
To register, simply text BIG50 and send it to 9999.
See also ASUS Zenfone Zoom VS Galaxy S6 review comparison
Take note that the offer will run for a limited time only, so make sure to avail the promo and maximize it while it lasts. The promo is available to Smart prepaid and postpaid subscribers.