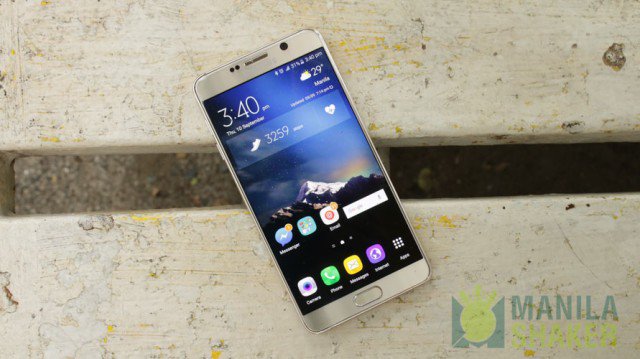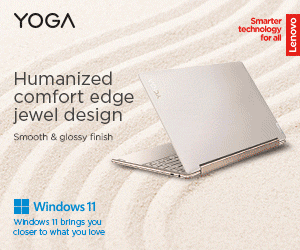 Costing at around Php36k official price in Philippines, the Samsung Galaxy Note 5 may look pretty expensive for some. But as always, Samsung doesn't just overpriced devices without justifiable reasons, true to Galaxy Note 5. So let's take a look in our review on how the Galaxy Note 5 stands to its price tag.
Design and construction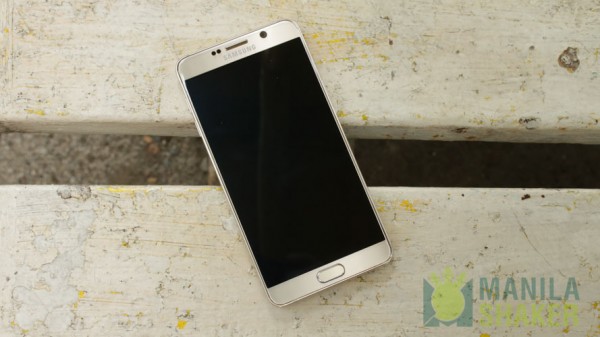 We think we've finally met the most attractive phone in the planet right now, and that is the Samsung Galaxy Note 5. Crafted using premium glass and metal, and with the curved back of the Note 5, it easily stands out from the Galaxy family and the rest of the competition (iPhone 6S Plus, Xperia Z3) in terms of looks.
The design of Galaxy Note 5 departed from the Galaxy S6/Edge, but Samsung did better by infusing curved back (towards edges) making the Note 5 more distinctive than its sibling.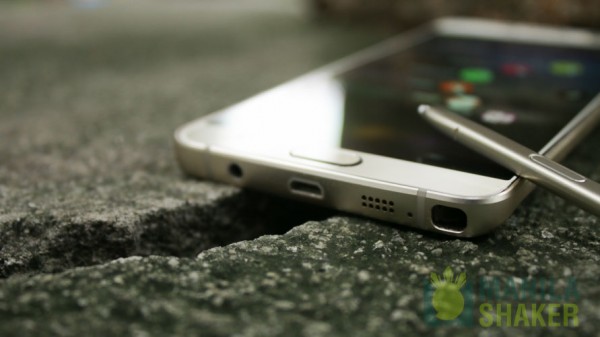 Aside from the Gold Platinum we are handling, there are three color options which include Black Sapphire, White Pearl, and Silver Titanium. It's worth noting that the color of each variant are uniform from the back and front. These face are then covered with scratch-resistant Gorilla Glass 4.
Build and handling
Wrapped with Gorilla Glass 4 and supported by anodized metal frame, the Note 5 feels very sleek and solid in hands. Thanks to the glass back, Note 5 doesn't easily slip out from hands easily. The only thing to watch out on glass back of Note 5 is the smudge, but it can easily be cleaned.
Gorilla Glass 4 may save users from scratches, but Corning's latest Gorilla Glass 4 is still not up to the standard of a shatterproof glass. If you're worried, Samsung has released several protective cases and covers that come in attractive, beautiful design.
In terms of size, the Note 5 is a compact 5.7-inch device with dimensions of 153.2 x 76.1 x 7.6 mm, even close the 5.5-inch devices we've reviewed like Asus Zenfone 2 and Lenovo K80. Some basic operations on Note 5 could easily be completed using one hand. But the the rest of the operation really depends with two-handed use, save for those users who have gigantic hands.
At 171g, the weight of Galaxy Note 5 is perfect for its size. In comparison, the Note 5 is 20g+ lighter than the 5.5-inch iPhone 6S Plus.
Controls and ports
Access to nano SIM tray is on top while microUSB and 3.5mm audio jack are located at the bottom besides S-Pen's holder and the mono loud speaker. Control-wise, you get a power/lock at the right side while the volume rocker is positioned on the left; both controls are made of metal.
Similar to Galaxy S6, the capacitive nav keys are backlit. The home button acts as a fingerprint sensor, unlike OnePlus 2's sensor, it doesn't wake up from sleep, so you will need to press it to wake it up. Across the home button is a 5MP front-facing camera sitting on top screen together with the earpiece and light sensors.
The back is neat, you will only see the camera hump and array of LED flash, color spectrum sensor and heart rate sensor.
Pulling out the S-pen is as easy as pushing it back into the holder. The bottom of the pen is clickable, you will feel and hear the clicks every time you access it. Air command pops out on top of all screen every time you pull out the stylus.
Display
The 5.7-inch Super AMOLED 1440p QHD display of Galaxy Note 5 stays as one of the best mobile screen. The colors on Super AMOLED are punchier and livelier than conventional LCDs (LG G4, iPhone 6, Xperia Z3) while still maintaining a very sharp picture detail at 518ppi.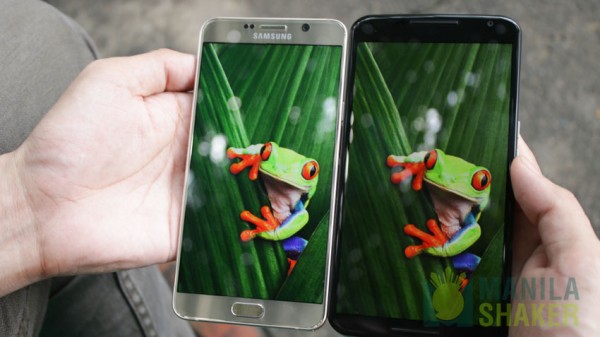 Viewing angles and sunlight legibility is top notch on the Galaxy Note 5. The content on the screen remain visible even in under bright light conditions.
Samsung Galaxy Note 5's display can be configured in four modes: Adaptive, AMOLED cinema, AMOLED photo and Basic. Both basic and photo modes produce warmer tone, we did like the AMOLED cinema best because it's the closest to real life colors despite being too vibrant.
Camera
Quality on both image and video of Galaxy Note 5 camera is exceptional. We find the images sharp, full of preserved details and spot-on white balance and color accuracy.
The 16MP f1.9 camera coupled with OIS and color spectrum sensor performs well in low light and night conditions.
The video resolution maxes out up to 2160p or 4K UHD. The video quality is top notch with very good dynamic range, audio and colors. Stability is handled well by the OIS.
For selfie needs, there is a wide-angle 5MP front-facing camera rich with effects and modes (HDR, Beauty). Front-facing images are bright and very reliable for sharing to Instagram and Facebook.
Software and experience
Galaxy Note 5 run on latest TouchWiz UI flavored with Android 5.1.1 Lolliop OS. So far this is the best Android experience that Samsung has made.
Compared to stock android, TouchWiz is still catching up with Sony and LG in providing near vanilla experience. Though TouchWiz has greatly improved over years, Samsung has still works to do to provide the best custom UI among the competition.
Though not new, multitasking on Note 5 is easy because of multi-view and window resizing.
Air Command instantly pops out every time the S-pen is pulled out. There are four commands available: Action memo, Smart select, Screen write, S Not. The menu can be expanded with two more shortcuts, maxing out to six.
Performance and benchmark
The same octa-core Exynos 7420 chip from Galaxy S6 powers the Galaxy Note 5. Overall performance is very fluid and smooth. In fact, Galaxy Note 5 should be slightly more faster over S6 due to the 4GB RAM versus 3GB.
Although our benchmark scores are quite mixed because the scoring can be affected by internal temperature of the device, Galaxy Note 5 still emerged on top of our score board. See the benchmark and speed tests below:
Samsung Galaxy Note 5 benchmark scores and speed test results
AnTuTu benchmark: 63720
Basemark OS II: 1511
Geekbench 3: 1397 single core, 4592 multi core
Speaker
The Note 5 features a mono speaker at the bottom side, sitting along with the ports and S-Pen holder. Lacking a front-facing stereo speaker is not a big deal for us as long as the mono speaker one is exceptional, and that is true on Note 5.
The speaker is powerful, loudness can fill up a small room and I like playing music in loudspeaker. Though bass is not as strong as the stereo speakers of Sony Xperia Z3 and Nexus 6, overall audio quality is still top class. Audio output is clear, balanced and cool (far from tinny).
Battery
From average battery life of Samsung Galaxy S6, Note 5 went far by averaging above with two days battery life for our moderate use (few hours of cellular net, wifi, SMS and browsing) and a day for continuous heavy use.
The Galaxy Note 5 lasted almost 12 hours with cellular internet turned on the entire period. The tasks completed include heavy browsing and chatting, texting, few minutes of calls, maps and locations, and taking pictures. Of course, the Note 5 will surely last more than this if we connected it to WiFi hotspot instead.
Samsung is throwing a high ampere charger along with the Note 5, and based from our test, you can fully charge Note 5 from 0% to 100% for just under 1 hour and 30 minutes.
Stacking up the Note 5 with other phones, I think it is safe to say that Samsung is close to matching the battery life of Sony Xperia Z-series smartphones.
Verdict and Value
The Galaxy Note 5 is one of the best Android in the market right now. The hardware combination is top-notch: premium body, superb display, blazingly fast octa-core chip, and ampule amount of RAM. Adding to this set of goodies is a very reliable battery life and a sharp and bright 16MP camera. There's nothing more that I could wish for the Note 5 except for a vanilla Android experience over TouchWiz UI.
All these features don't come cheap though. In fact, for a P36990 starting retail price, the Galaxy Note 5's pricing is close to the expensive iPhone 6S Plus here in the Philippines. But for this price tag you will be getting not only the best Android, but also one of the best smartphone in all platforms today.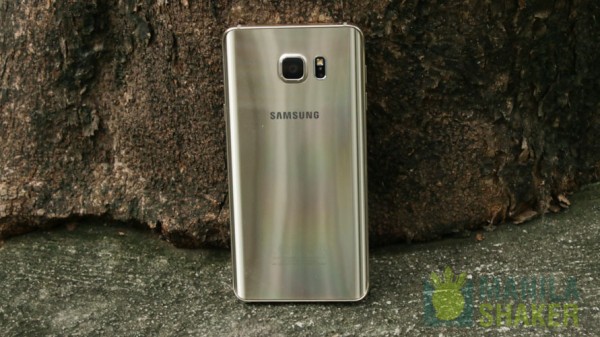 What we did like on Samsung Galaxy Note 5
Superb display, 5.7-inch Super AMOLED in QHD resolution is one of the best mobile display right now
Fastest chip, Exynos 7420 remains unbeaten in benchmark, speed test and overall performance
Great camera quality, 16MP f/1.9 camera with sharp, bright and accurate colors
Reliable battery life coupled with fast charging
Premium and classy design
What we didn't like on Samsung Galaxy Note
TouchWiz UI needs a facelift
Non-removable battery
Samsung Galaxy Note 5 vs OnePlus 2 Ultimate Video Comparison

Samsung Galaxy Note 5 specs, price
5.7-inch Super AMOLED QHD, 518ppi
7.6mm thin, 171g weight
Gorilla Glass 4, curved back
Exynos 7420 octacore, quad Cortex-A53 & quad 2.1GHz Cortex-A57
4GB RAM
32/64GB internal, no microSD card slot
16MP camera f/1.9 aperture, OIS, single LED flash, HDR, 2160p video
5MP selfie, 1440p video
4G LTE Single/dual SIM, WiFi ac, Bt 4.2,NFC,   FM Radio, GPS, heart rate sensor, wireless charging, Fingerprint sensor, S-pen
Android 5.1 Lollipop
3000mAh
White, Black, Silver, Gold
P36,990 from official Samsung PH and Lazada PH as of September 17
Related posts, reviews, comparisons: