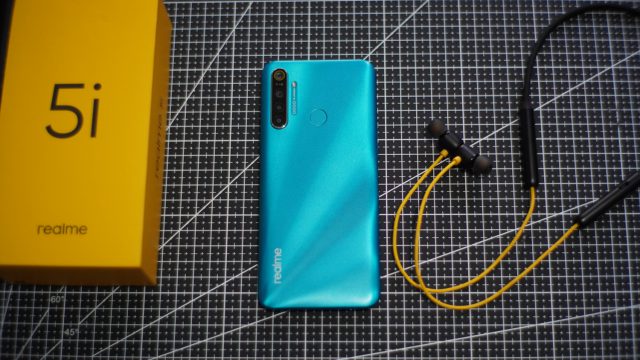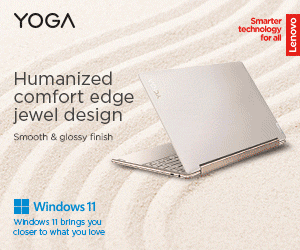 It's been a few days since we've received the new Realme 5i. To give a refresher, it's a Realme 5 but with a new design and slightly different spec sheet. But instead of releasing multiple models, 5i only comes in one configuration which is 3GB/64GB. For the price of P6,990 in the Philippines, it kinda replaces the base model of the non-I variant. While you do get a downgrade in the selfie camera, you do get an upgrade in storage. But how does the rest of the device performs? Read our full review.
Realme 5i specs, price, availability in the Philippines
Display: 6.5-inch HD+ IPS LCD, Corning Gorilla Glass 3+
Design: polycarbonate frame, holographic crystal back panel, splash-resistant
CPU: Qualcomm SDM665 Snapdragon 665 (11 nm)
RAM: 3GB
Memory: 64GB with a dedicated MicroSD up to 256GB
Camera: 12 MP, f/1.8, (wide), PDAF + 8 MP, f/2.2, 13mm (ultrawide) + 2 MP, f/2.4 (dedicated macro camera) + 2 MP, f/2.4, depth sensor | video recording up to 4K @ 30fps
Selfie: 8MP AI, Face unlock
Connectivity: 4G LTE, Bluetooth 5.0, WiFi ac, GPS
Security: rear-mounted fingerprint sensor
Battery: 5000mAh, MicroUSB port with 10W charging
OS: Android 9.0 Pie, ColorOS 6
Colors: Blue and Green
Price: P6,990
Release date: January 2020 India and Vietnam, January 29 Philippines
Design
The biggest change in Realme 5i is the design. Instead of a glossy diamond, plastic, finish backing, it's now with grainy finish with gradient hue pattern that imitates morning sunshine. The company likes to call it "Sunrise Design" and it comes in Aqua Blue and Forest Green colors. We have the former variant and it does resemble the blue ocean. The main takeaway here is preventing fingerprint smudges. Yes, it does well in that department but it also makes the phone a lot grippier. With the narrow build, it makes one-hand management a tad easier. 
There's nothing located on top of Realme 5i, however, the bottom houses the audio jack, micro-USB port, mics, and speaker. On the right side is the power button, while the left houses the volume rocker and SIM tray that accommodates two SIMs and one microSD of up to 256GB. Although the buttons are clicky, it's a bit hard to get a feel when trying to reach. Partly because it's almost flushed with the shell, but I think it has more to do with the taller design. The fingerprint scanner is located on the back and is surprisingly not awkward to use given the size. Lastly, you have the quad-camera module with enough hump to make wobbles an annoying thing to deal with.
I love how I don't have to deal with sticky glass surfaces and not wiping oil smudges from time to time just to keep the device clean. While it does take away that slightly "premium" feel, it's not a deal-breaker. Even with the fact that the build is large, it's not heavy to carry. 
READ: Realme 5 Review – New Budget Battery King?
Display
At 6.5″ diagonal, I was surprised to see how large and immersive Realme 5i's screen. Even the intrusion of the small teardrop notch was not enough to bother my content consumption. While I didn't mind having a very large IPS LCD screen, I did mind the 720p+ resolution display. When watching YouTube or Netflix videos, the detail quality is blurry and soft for my liking. But on the flip end, the brightness level can go up to 480 nits and as low as "you can't see a damn thing". And while the blue light filter is available to access, I noticed that the color tone is warmer during late night. Even with the filter turned off, it's an occurrence that's been consistent throughout my usage. 
Another thing I noticed is the inconsistent auto-brightness performance. Despite giving the device time to adapt to my usage, the screen is still too dim whenever I need it to be brighter. As a result, I just left it at maxed brightness every time. Outside video consumption, Realme 5i's display delivers an immersive channel whether you're scrolling through social media feeds or playing games. 
Camera
For a budget phone, Realme 5i already has four main cameras — 12MP f1.8 + 8MP f2.3 ultrawide + 2MP f.24 macro + 2MP f2.4 depth sensors. Both main and ultrawide sensors support electronic image stabilization but capped at 1080p. 
Most of the shots I've taken resulted in soft detail quality but with close-to-real-life image processing. I find Chroma Boost handy when I feel lazy editing photos for social media posts or when the scene/subject lacks lighting. There's no telephoto lens here but 2x digital zoom can get you good images in daylight. If push comes to shove, you can go up to 10x digital zoom. 
Ultrawide shots, on the other hand, nearly always result in overexposed edges for some reason but still fun to use. Dynamic range seems to be inconsistent, probably due to overexposing subjects. 
For the depth sensor, it blurs the background a lot stronger but at the expense of detail quality. The cutouts, however, seem better than most of the competition under this price range. The macro sensor works great in daylight but loses quality indoors. In fact, all sensors struggle in autofocus even with decent indoor lighting. 
As for Super Nightscape, it works on both main and ultrawide sensors. However, the latter usually ends up looking cartoony due to lack of detail. But for the former, shots are pretty decent. The only thing is you need to stay still for 7 seconds for every nightscape shot regardless of the conditions.
In general, video quality is a bit saturated, oversharpened, and lacks dynamic range. 4K quality has the best video output but you'll need very steady hands. I like how good the stabilization even when capped at 1080p. 
The 8MP selfie camera is the downgrade if you opt to get Realme 5i over Realme 5 (12MP). In the real world, the effects can be seen. The lack of detail is compensated through digital sharpening. While selfies will easily blow out the highlights and sometimes the whole background, at least, your face is still intact. 
The downsides of Realme 5i's camera is understandable. Given the price, it's hard to argue when you get four cameras that even come with decent stabilization. When provided with good lighting, you can get incredible-looking pictures with the cameras.
READ: Realme Buds Wireless (P1,990) and Buds 2 (P690) Comparison Review – Are They Worth It?

Performance
Running Snapdragon 665, the chipset is still more than enough for gaming. I was able to play PUBG Mobile and Call of Duty in medium settings with more than 35fps. With Qualcomm chipsets being efficient AF, frame drops were very minimal. You can push some of the settings to the max but you'll rarely hit 50fps and above. 
As for ColorOS 6 being a heavy UI, I have to admit that it's gotten better over time. You still have bloatware that you can disable or uninstall, but the animation of OPPO is consistent and fast. Rarely I get the case of lags or stutters. I only noticed these when scrolling through Facebook and Twitter. While a powerful chipset can clearly help, the problem lies more on the app itself rather than the specs. I also suggest going through the Settings as you might find useful features, such as swipe down on display for notification. As for the notif tray, I didn't have a hard time adjusting from Samsung One UI 2.0 to ColorOS 6. I even find the "Unimportant Notification" feature to be one of the best things I wish I can port to another device. 
Some of the quirks I've seen from OPPO's skin is the use of "Do Not Disturb". Notifications will still come in but it won't show in the tray unless you turn off DND. System icons are mostly blurry for some reason, and icon taps are unresponsive at times. Notification lock screen only shows two notifs unless you swipe down or delete some. Game Space, even when active, still allows Messenger bubble to pop up, and the FPS counter isn't working. Last but not least is the lightning speed (yet unsecured) face unlock. 
The unit we have come with 4GB RAM, 64GB internal storage. However, the retails units come with 3GB RAM. While we don't see affecting most of the performance of Realme 5i, you might notice the effect when playing multiple apps in the background. But for the most part, Realme 5i delivers performance that's a tier above its price tag.
| | |
| --- | --- |
| Benchmark | Scores |
| Antutu | 163,616 |
| Geekbench 5 Single-Core (CPU) | 314 |
| Geekbench 5 Multi-Core (CPU) | 1297 |
Battery
The title of "Battery King" remains with Realme 5i, thanks to the hefty 5000mAh. It's not a one-day phone, it's a two-day phone for me most of the time. On Wi-Fi and a couple of hours of gaming, I can hit up to 10 hours of screen time. When I'm out, I have mobile data and Wi-Fi hotspot turned on. I can still get 6 hours of screen time that I hardly get from my Note 9. 
That said, charging also takes time. Through the micro-USB port, the 10W brick requires 3 hours and 25mins to go from empty to 100%. While I don't have problems with battery life, I hope Realme would settle for USB-C and at least 15W fast charging.
| | |
| --- | --- |
| Battery Endurance | 40 hrs |
| Capacity | 5000mAh |
| Charging Time (0-100%) | 3 hours 25 mins |
| Average Screen-on Time | 8 hours |
Audio
The south-firing single speaker of Realme 5i is not too loud but also not too tinny. The sound quality has depth compared to the competition and I never really had complaints about it.
Verdict
To cap off this review, coming from a flagship phone, I can finally see myself using a budget phone. Realme 5i has its share of downsides but its upsides are more relevant to users who are looking for the best budget phone today. The cameras are decent, the battery life is solid, and the build choice is a no-brainer. If you're fond of watching high-quality videos like me, this may not be the right one for you. But if not, I think Realme 5i is almost the best phone you can buy for under P7,000. Just imagine if Realme included FHD+ here.