During today's Senate hearing, Senator Grace Poe urges the Senate to pass bills regarding SIM cards specifically the mandatory registration of SIM card numbers.
In her opening statement, Sen. Grace Poe states that in order to halt the activities of scammers and frauds, everyone should register their SIIM card numbers. According to her statement, "Out of 32,915 respondents all over the country, 6,840 individuals have been victimized by text scams by unregistered mobile numbers."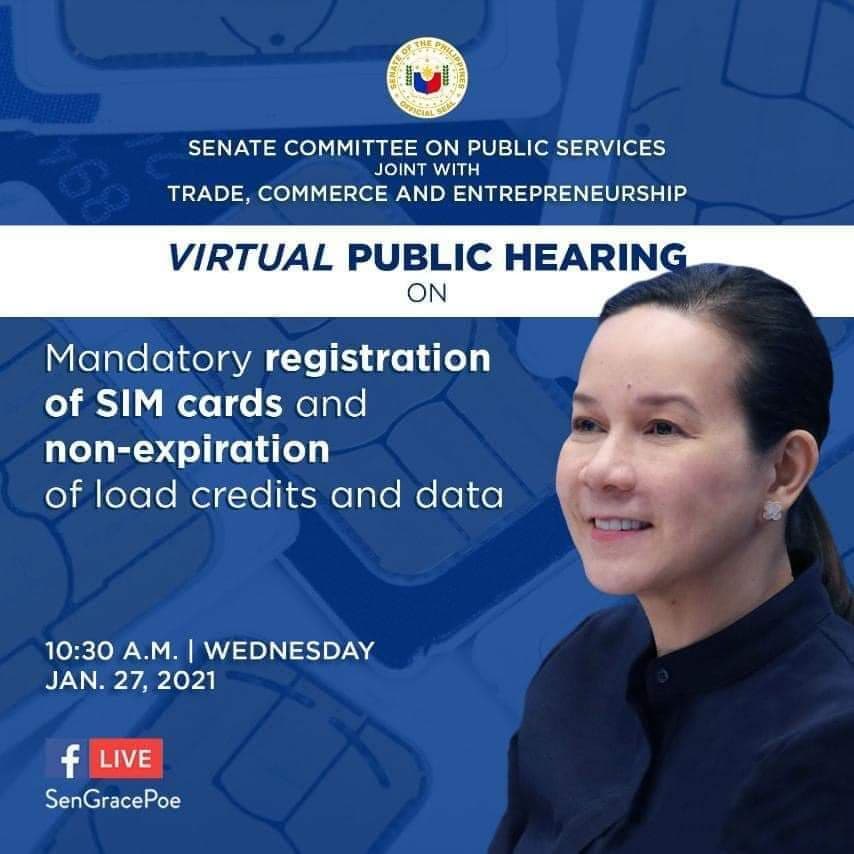 She then continues and proposes Senate Bill No. 365. The bill tackles the removal of the expiration period on the validity of prepaid load credits. The bill also states that the subscriber's money used to buy their prepaid credits is not properly utilized in its entirety. "In the current set-up, the Filipino is at lost. (sa kasalukuyang set-up, nalulugi ang mga Pilipino)" Sen. Poe states.
Lastly, she also tackled in her opening statement Senate Bill No. 1880. This bill focuses on the roll-over system to mobile data subscribers. It is proposed that the unused data would not expire rather it would be carried over to the next month over the succeeding months until the end of the year.
Sen Poe even points out that not only we have the slowest connection, we also offer the highest cost is ASEAN at around P315 per P500 megabytes of prepaid mobile connection according to a 2020 World Bank report. This is a close comparison with other ASEAN countries such as Singapore and Malaysia which is way faster than the Philippines.
Read: NTC Reports Faster Internet Speed After Surviving Duterte's 'Shut Down' Threats